Sometimes mistakes are really really good, like when you take a wrong turn and find yourself at a great park you did not know about or you grab the wrong spice while you're cooking and rather than ruin your dish you discover that the wrong spice was just the right touch. Today I realized that due to my own human error in reading the serving size on the brown rice I bought over the weekend the 3/4 cup of cooked rice that I originally thought was 3 servings at 150 calories per serving was actually a single 150 calorie serving. This is
good
. This means that I got to eat really yummy, filling meals, and those meals were fewer calories than I originally thought they were. I wish all my mistakes had such happy results.
Other than that, my morning involved my Evidence textbook and a toasted English muffin with
PB2
and a side of strawberries.
My evening involved an hour on the elliptical immediately after I ate a big dinner which was either a mistake of the bad variety or a truly admirable effort on my part to work off a few last minute calories. In any case I did 3.54 miles at a slow and steady pace on level 8. I told the elliptical I weighed less than I actually do in an effort to offset the notoriously incorrect calorie calculations ellipticals give. Hopefully I burned at least as many calories as the machine said I burned. I need a Garmin (hint hint family members who may or may not be reading this.)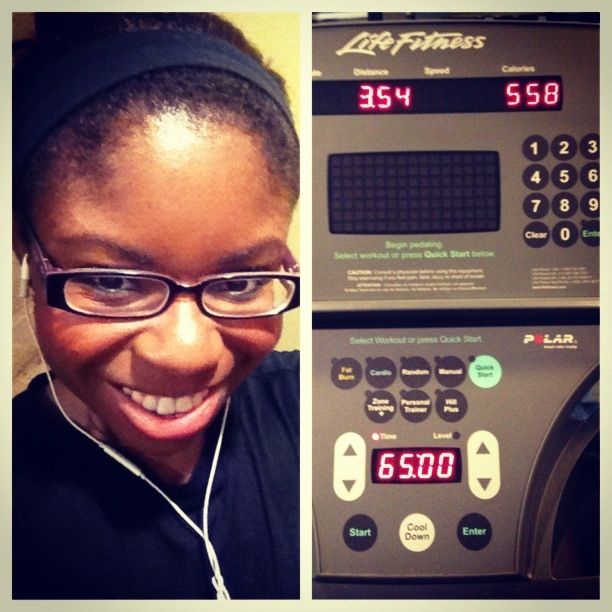 In other news I had a really good day yesterday in terms of activity. According to my Fitbit stats I climbed so many floors it was the equivalent of climbing Big Ben and I went well over my goal of 10,000 steps. I was kind of proud so I thought I would share :)