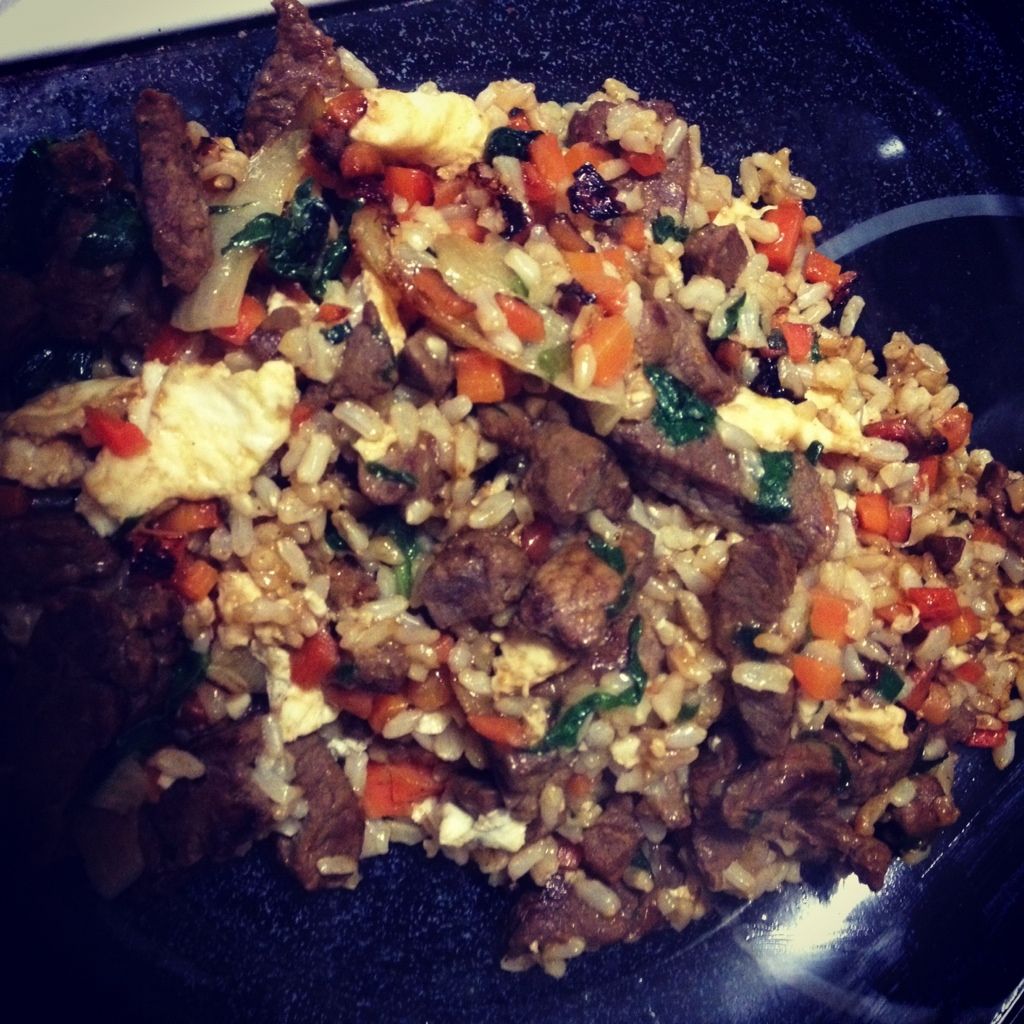 Several days ago, I made this awesome steak fried rice for dinner and I thought I would share the recipe. It's a quick, easy dinner and according to MyFitnessPal my version was somewhere around 634 calories. Not bad considering how hearty the portion size is!
Ingredients
Spinach, 1 Cup
Diced Baby Carrots, around 1/3 cup
Diced Onions, 1/3 cup
Garlic, 1 clove
Cooked Brown Rice, 3/4 cup
Liquid Egg Whites, 1/2 cup
Tyson Grilled and Ready Steak Strips, 1 6 oz. package
Sunbird Fried Rice Seasoning Mix, 5-10 teaspoons or to taste
Less Sodium Soy Sauce, 4 TBS
Cooking Spray
Directions
Spray a nonstick skillet with cooking spray and cook egg whites. Set aside. Spray skillet again and add garlic, onions, and carrots. Cook, stirring occasionally until the onions start to turn translucent. Add steak and rice. Cook the steak and rice are warm then add spinach and egg whites. Cook until spinach starts to wilt and sprinkle with fried rice seasoning and soy sauce. Stir until all ingredients are coated and serve!