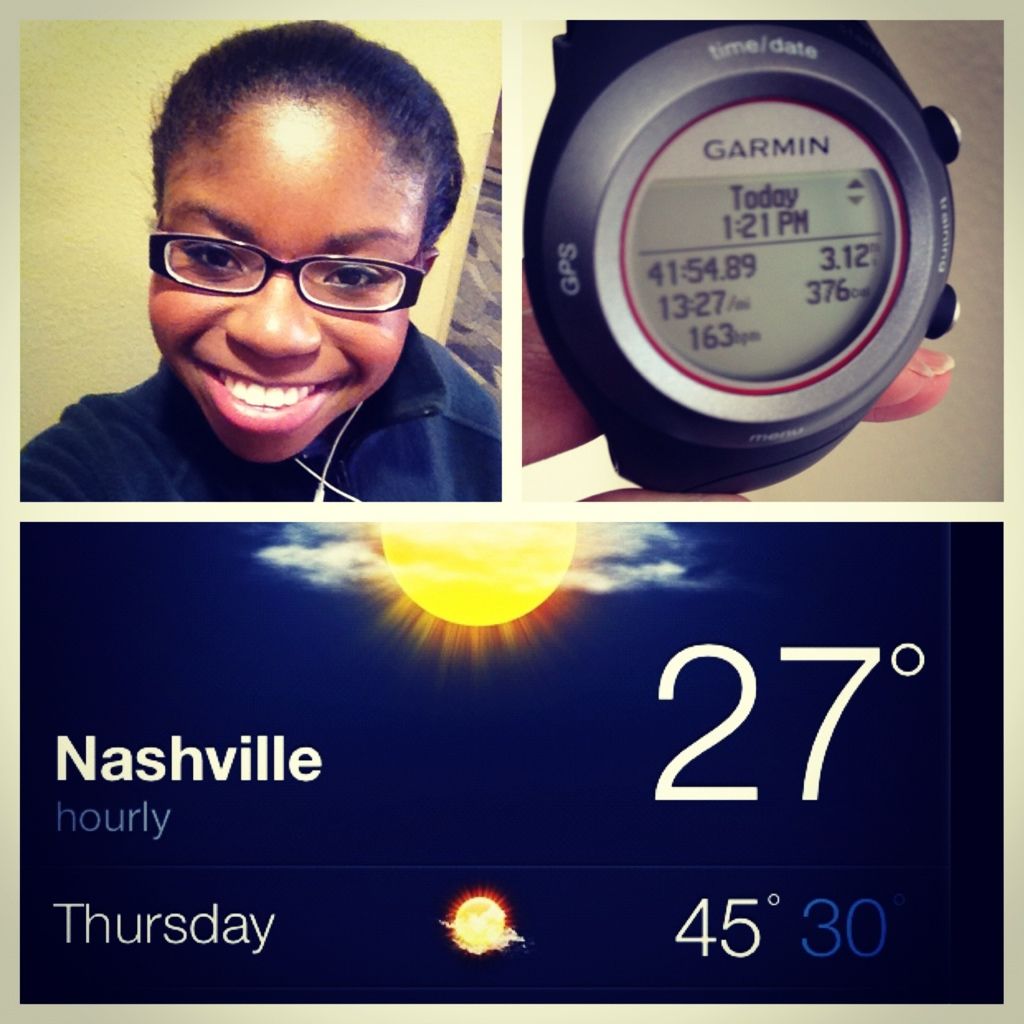 Technically Tuesdays are supposed to be a 2.5 mile run and Thursdays are supposed to be a 2 mile run, but I wound up switching the days this week. My legs felt really good once I started running so I went ahead and ran 3.1 miles. Even though the training plan said I was supposed to do strength training today as well, I decided to wait until tomorrow. Fridays are rest days on the training plan, but level one of the 30 Day Shred only takes twenty minutes or so. I figured it wouldn't hurt if I did a twenty minute workout on my rest day. In any case I'm proud of myself for sticking to the training plan this week, albeit loosely. Next week I will stick to the gospel according to Hal Higdon with a little more devotion. This week I was a fair weather follower at best.
Anyway
, my run went really well today. I tried a new out and back route that might be my favorite yet. The first part was mostly downhill and even though that meant running uphill on the way back I enjoyed the challenge today. It was cold for Nashville in March, but fortunately I love running outside when it's cold. I started listening to
Bitter Blood
, the latest Morganville Vampire book. Just in case you can't tell, I'm a complete sucker for all things fantasy/young adult and particularly love characters with an affinity for snark. Feel free to mock me while I let my literary freak flag fly.
At this point, I'm just really excited about the coming weekend. I intend to try a few new recipes, get a lot of sleep, maybe go hiking, and hopefully start working on my outlines for finals. So much to do, so little time, so excited to start tackling that list like a football player on steroids. I have no idea how a football player on steroids would tackle things, but I imagine they would be single-minded and powerful and capable of taking down anything. It's gonna happen, I tell you. It's gonna happen.