Percy Warner Park
Can we talk about how I have the strangest timing in the world? I decided to get up this morning and check out Percy Warner Park for the first time and after I had spent a couple of hours dodging bikers, unleashed dogs, and a handful of cars on the trail, I got home and found an email in my inbox about how the student wellness group at my law school would be leading a hike this afternoon in Percy Warner Park. Oh well. It might have been nice to have someone point out which trails are which and all that, but this way I got to choose my own adventure as I strolled, including wandering for a spell on one of the unpaved paths just to see what was at the top of a fairly steep hill.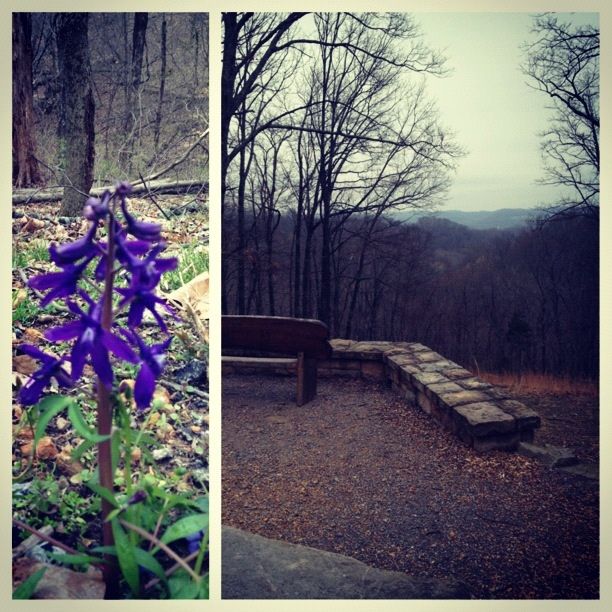 Percy Warner Park
This might have been the first time I've been hiking since my Girl Scout days and I have to say it was a lot more fun than I remembered. I stumbled upon some really pretty views and I look forward to going back again. My phone died towards the end of my hike and I wound up cutting the hike shorter than I otherwise would have because I can't handle nature without a book or music to listen to and some way to take pictures. Communing with nature is great and all but I need something to focus on besides the sound of scampering squirrels and the occasional woodpecker. Anyway, here is my hike according to Fitbit:
I was a little bummed that I didn't make it to 20,000 steps, but I didn't want today's cross training to interfere with tomorrow's running. The route I walked was super hilly and since I am supposed to run 3 miles tomorrow I want to make sure my legs are pretty fresh.
Once I got home I wound up eating a quick lunch and taking a really long nap. It was glorious and when I woke up I made dinner. I discovered Jennie-O frozen turkey burgers in Walmart the last time I went grocery shopping so I threw one on the George Foreman grill and topped it with fat free cheese and garlic and lime salsa. I included some sweet potato fries for good measure. It was basically fabulous.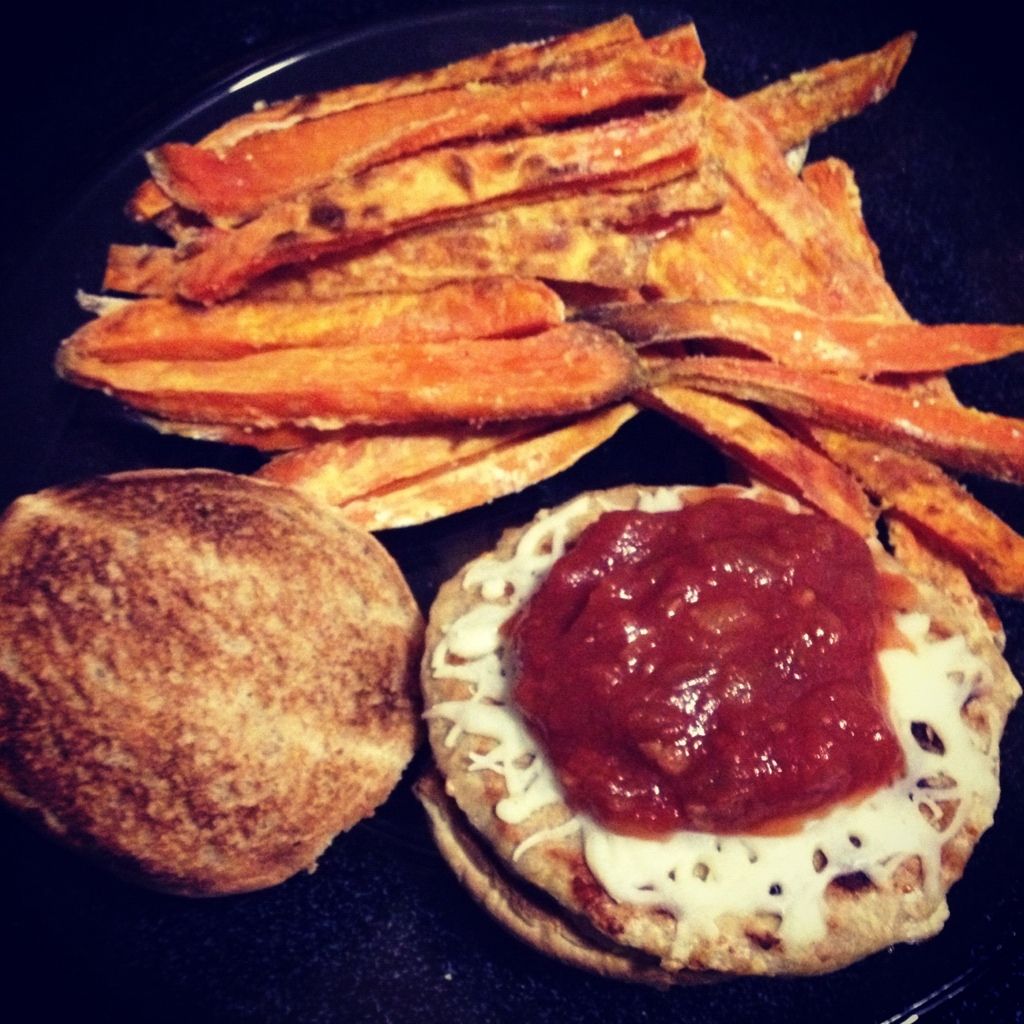 Jennie-O turkey burger w/ fat free cheese and salsa on a
Healthy Life whole wheat bun. Sweet potato fries on the side.
All in all I had a pretty good day. Here's hoping for another good day and a great run tomorrow!