When I came to Nashville for law school I was not happy about it. I lived in New Haven during college and while I didn't particularly like that city either, I loved the people I met there and all the wonderful opportunities those four years brought me. Nashville, on the other hand, was just...different. I came in with low expectations and I didn't really bother to get to know it the way I got to know New Haven. My mom worked here growing up and when I was diagnosed with Crohn's Disease in high school my doctors were all here. Nashville was a place I came because I was sick and needed treatment, not a place that I could ever love.
Fast forward to September 2012 when I decided to get to a healthy weight once and for all. I started by walking around my neighborhood, but quickly became bored with the same old routes. That's when I started branching out and looking for new places to exercise. Today I discovered Richland Creek Greenway.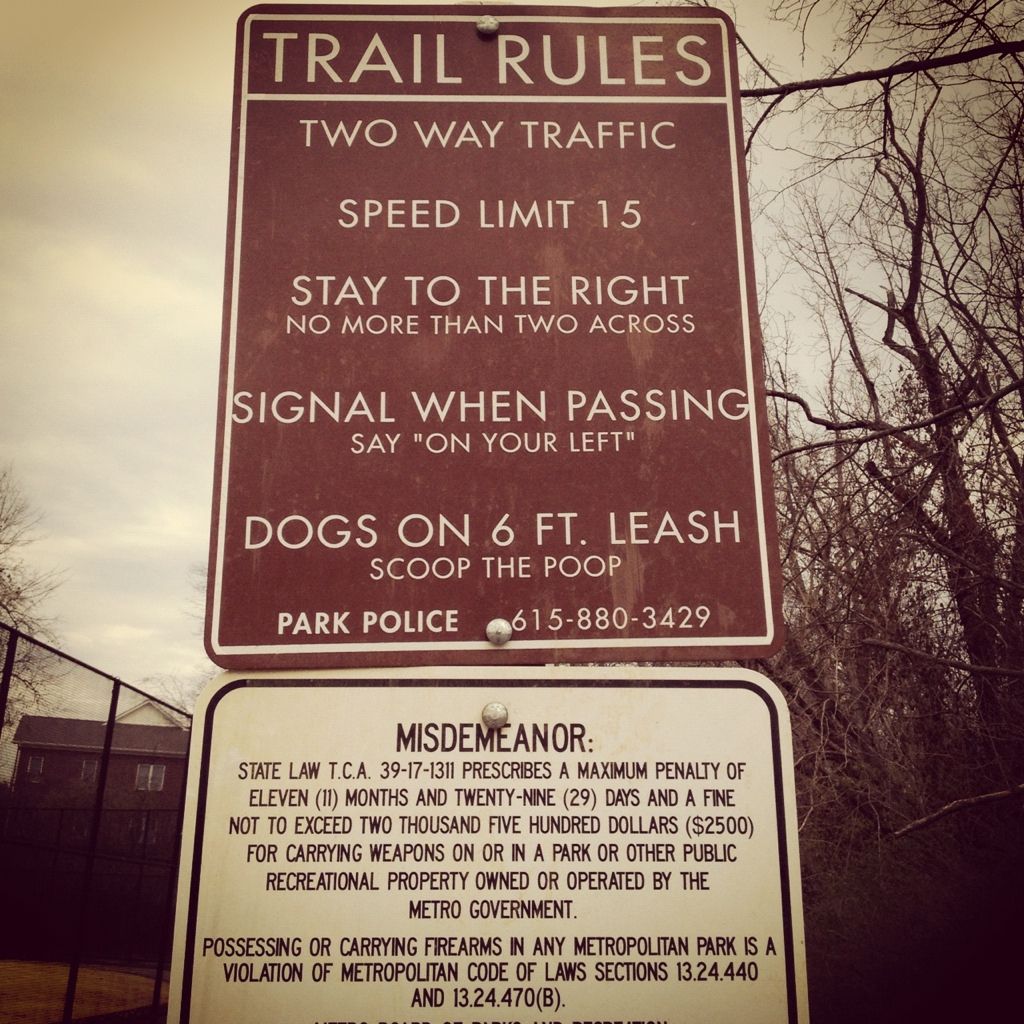 Duly noted.
I had already gone for a morning run so I only walked there today, but it was a really good walk. It was 64 degrees out, the trail was neither overcrowded nor deserted and by the time I made my way back to my car my legs were pleasantly tired.
Fitbit Stats 03/09/2013
In my world according to fitbit I had pretty good day!