I keep track of my calorie intake on MyFitnessPal and have linked the app with Fitbit so that Fitbit can create fun charts showing me my calories eaten versus my calories burned. The calories burned data is based on how many steps I have taken and other workouts for which I have tracked and entered my calorie burn. The calories eaten data is based on the foods I enter into MyFitnessPal. None of it is 100% precise, but I record my meals as accurately as I can and typically use my heart rate monitor to track how many calories I burn during my workouts, running and otherwise. I have found that this system works really well for me in terms of keeping track of my diet and making sure that I'm not eating too many or too few calories. Here is what my calories eaten versus burned looked like this week: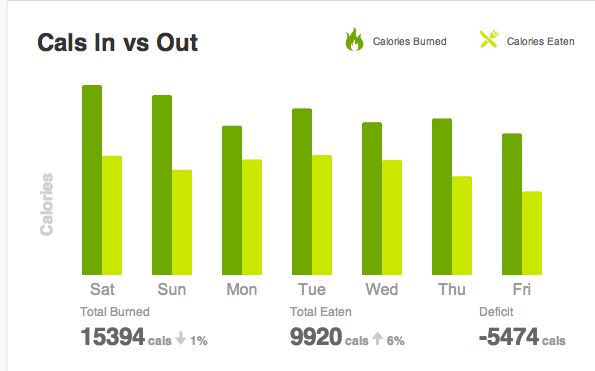 Based on this chart I knew that I should lose weight this week, but since I weighed myself on Wednesday and had gained almost a pound, I was almost certain that the scale was not planning to tell me sweet things and make me feel special today. That's why I was so excited when I weighed myself this morning and saw this:
I was down 0.8 since
last week
! Is it as good as the numbers I got the last few weeks? No, but it is much better than gaining. After my weigh in I made myself a big breakfast. I toasted a healthy life bun and topped it with chocolate PB2, egg whites, Butterball turkey bacon, and watermelon chunks. Not too shabby for 413 calories!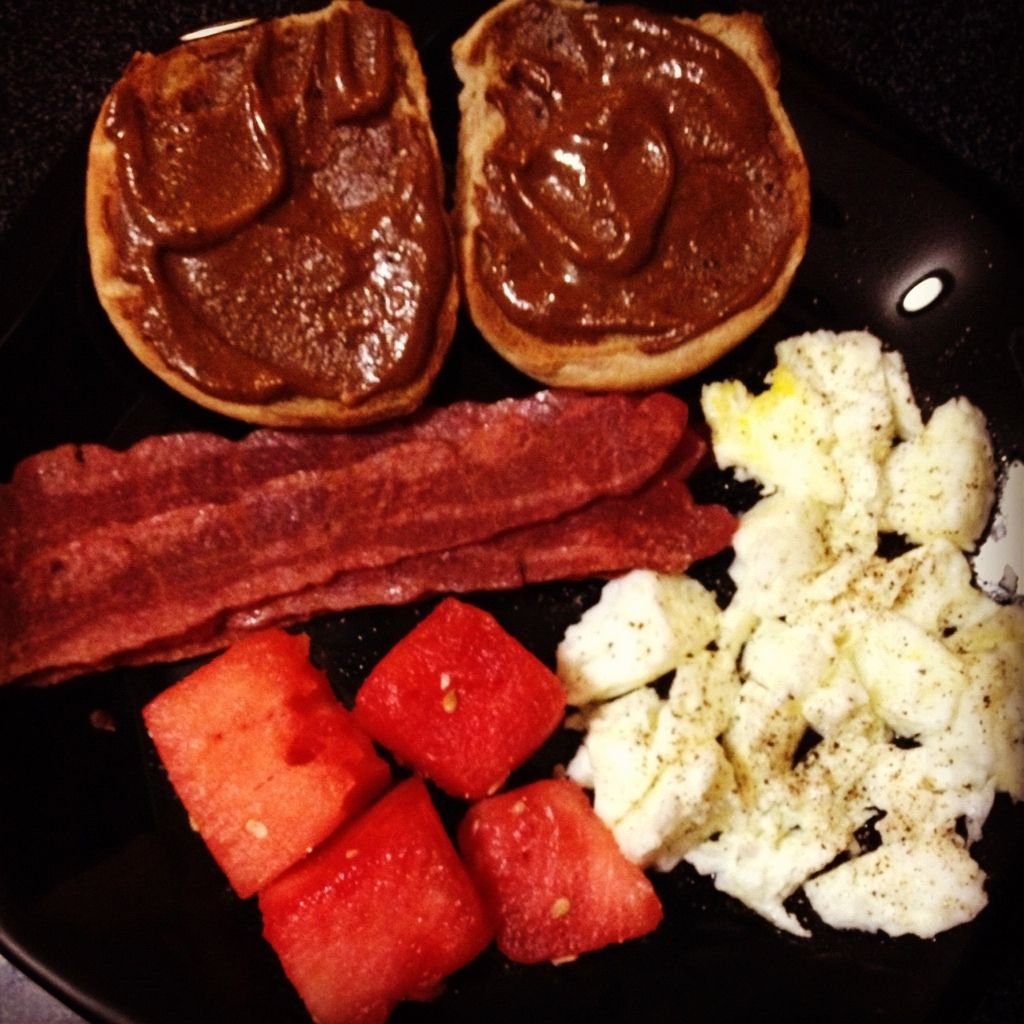 The rest of my day will depend on what the weather does. It's supposed to be rainy and cool all weekend and if that happens I'm going to cross train at the gym then clean my apartment. If there is a window of good weather, I am going to cross train outside and then clean my apartment. No matter what the weather does the apartment must be cleaned. And the laundry done. Oh the laundry.