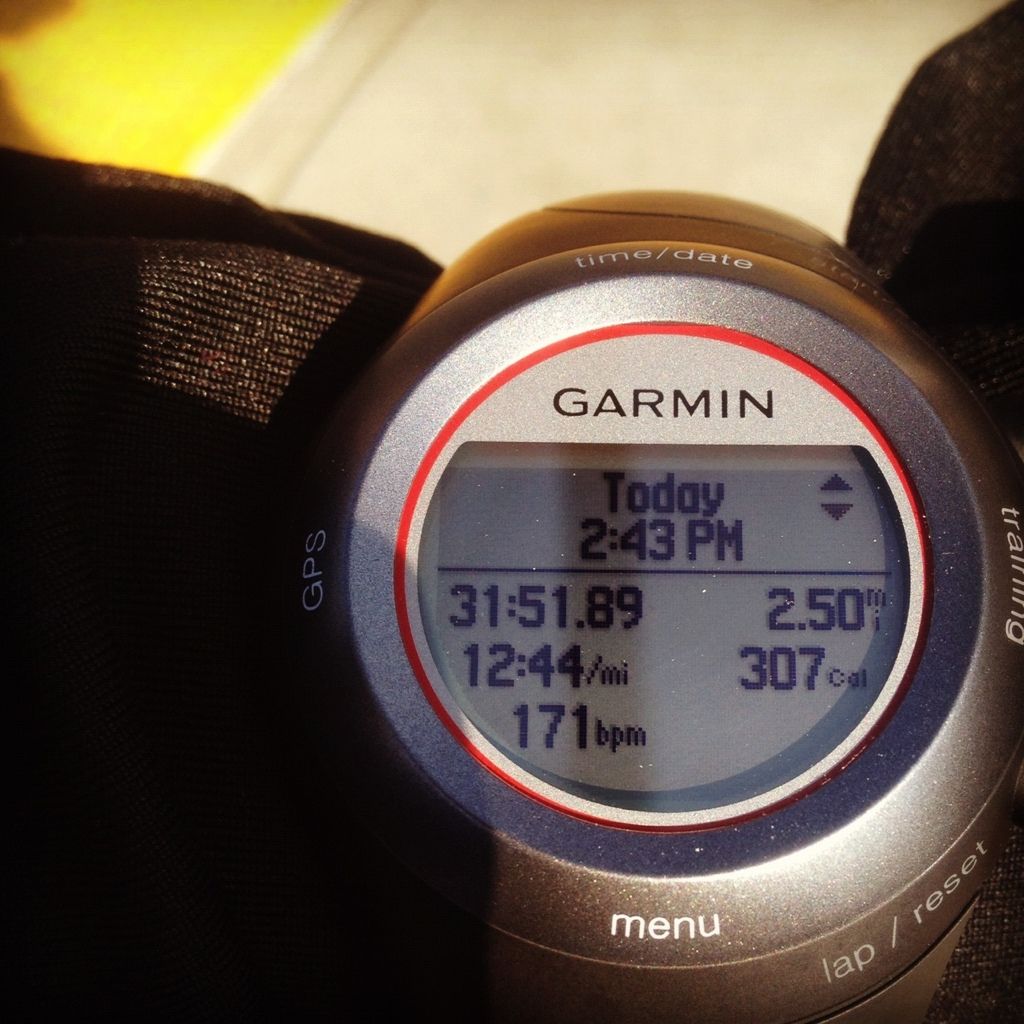 Today, I was a workout all-star. The schedule for today called for a 2 mile run plus strength, but since I took a rest day on the day I was supposed to do a 2.5 mile run, I decided that my best bet would be to do the 2.5 mile run and strength training today. So that's what I did.
I've been doing fairly well with Level 1 of the 30 Day Shred so I decided to go ahead and move up to Level 2 today. Five minutes in and I was sweatin' and cussin'. Who ever heard of a walking push up? Trainers be crazy. Or sadistic. Or both. I got through (most of) it, though. I will do better next week!
I had a small snack, some water, and a half hour break, and then I headed out for the running portion of events. It was in the high 50's by the time I got out the door. I'm not one of those people that hates running in cold weather (I actually imagine I will struggle when it gets much hotter than this), but I did enjoy not having cold hands today. Run completed, I headed home to put down roots in the living room floor until bedtime.