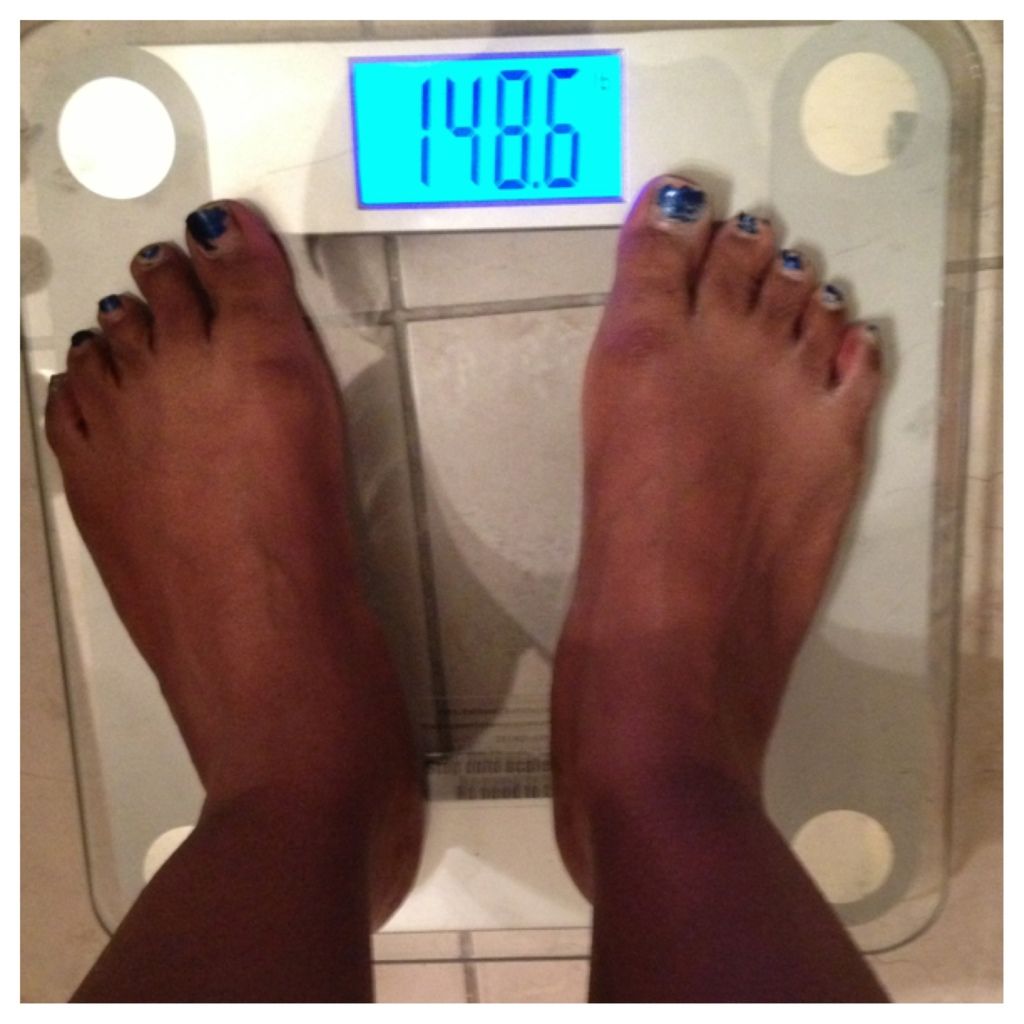 The last few weeks have been tough scale-wise. During the last week of classes I started drinking Diet Coke again for the caffeine, I ate crappy food, and I didn't get enough exercise. Even though I stayed within my calorie budget everyday I kept gaining weight and in the last few weeks I have weighed everything from 149.0 to 151.2 and everything in between. It made me sad and angry and while I talked about gaining weight I never posted the scale pictures.
This past week I decided to get my diet back under control. I'll never be a strict clean eater, but this week I've focused on eating clean-er. I ate a lot of grilled/baked chicken, spinach, fresh fruit, brown rice, lentils, fat free cheese, hummus, and
Larabars
. A typical day of food looked like this:
Breakfast
Egg white omelet with spinach, plain grilled/baked chicken, and fat free feta.
Morning Snack
Peanut Butter Cookie Larabar
Lunch
Brown Rice
Grapes
Evening Snack
Trader Joe's Veggie Sticks Potato Snacks with Trader Joe's Hummus
Dinner
Drinks
Water and tea only
Average Calorie Intake: 1618 calories per day
I ate a lot, but in spite of the high calorie intake I lost all the weight I gained during the two weeks I ate like I had no sense and then some. Clearly the clean eating craze has merit.