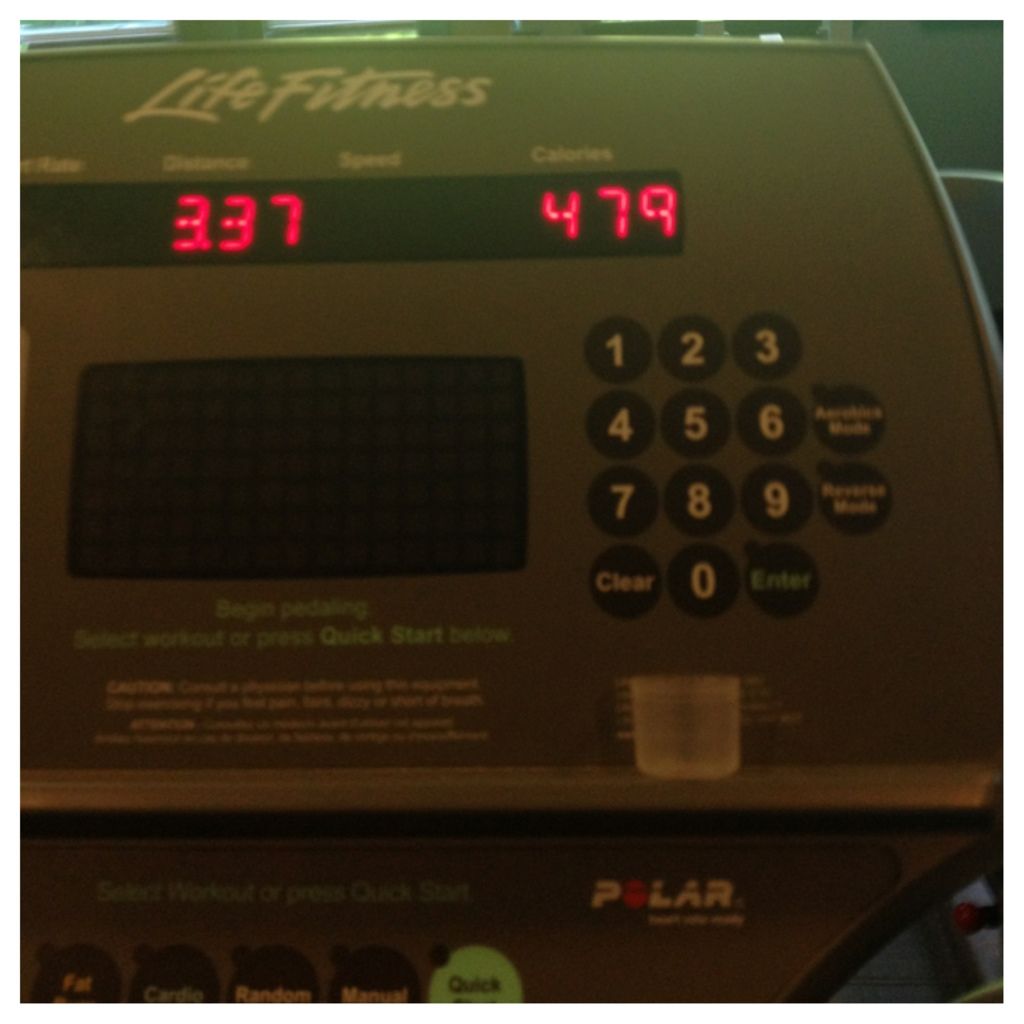 My evidence exam is tomorrow morning and even though I definitely needed the study time, I also needed to de-stress. I went to the gym as soon as I woke up and hit the books immediately after. I didn't have time to do much cooking, but I was craving a baked potato after the gym so I threw one in the crockpot for lunch. I paired it with some of the balsamic rosemary grilled chicken I bought at Trader Joe's earlier this week.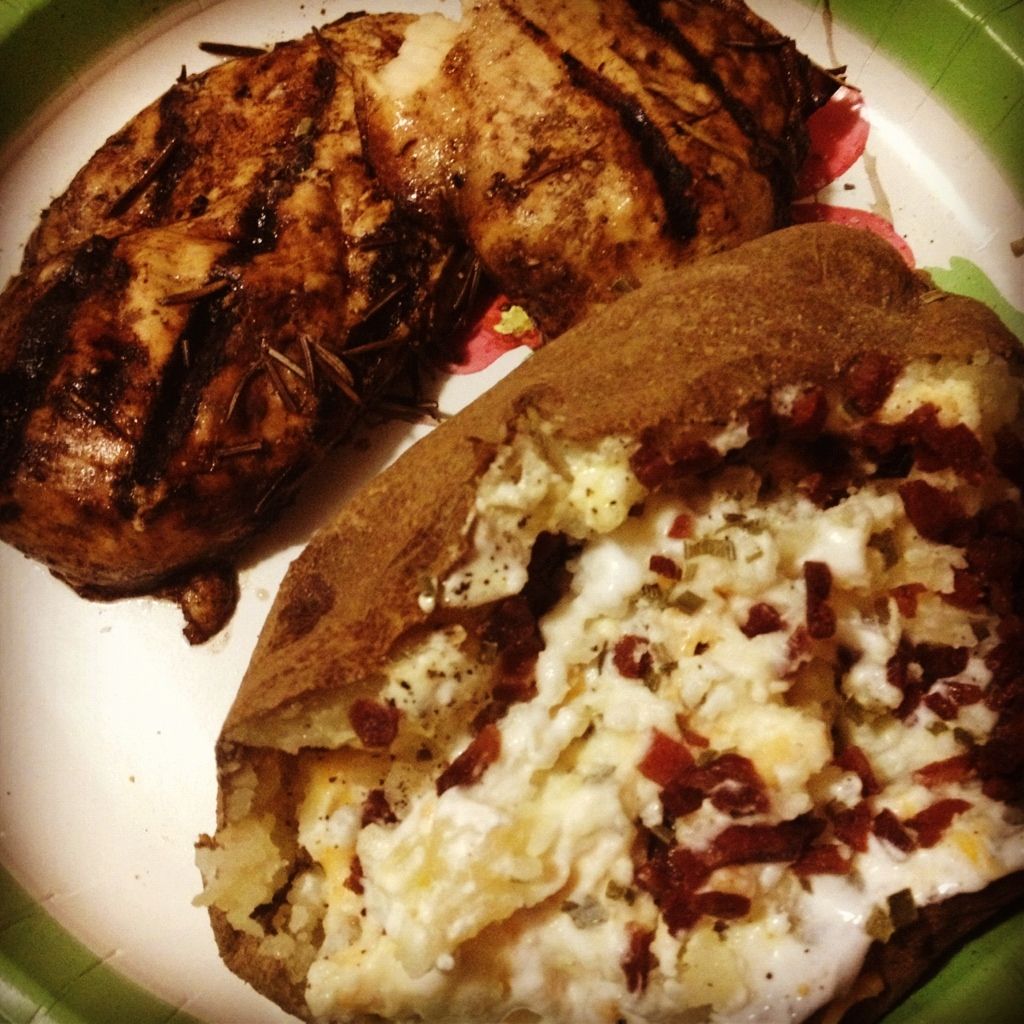 I like my baked potatoes "loaded" with plain nonfat greek yogurt, fat free cheese, turkey bacon bits, and chives. My lightened up loaded potato still has quite a few calories, but it is worth it every now and then to not feel deprived.
For dinner I threw the ingredients for
Mexican Lentils and Rice
in my rice cooker. This was my first experience with lentils so I had no idea how it would turn out.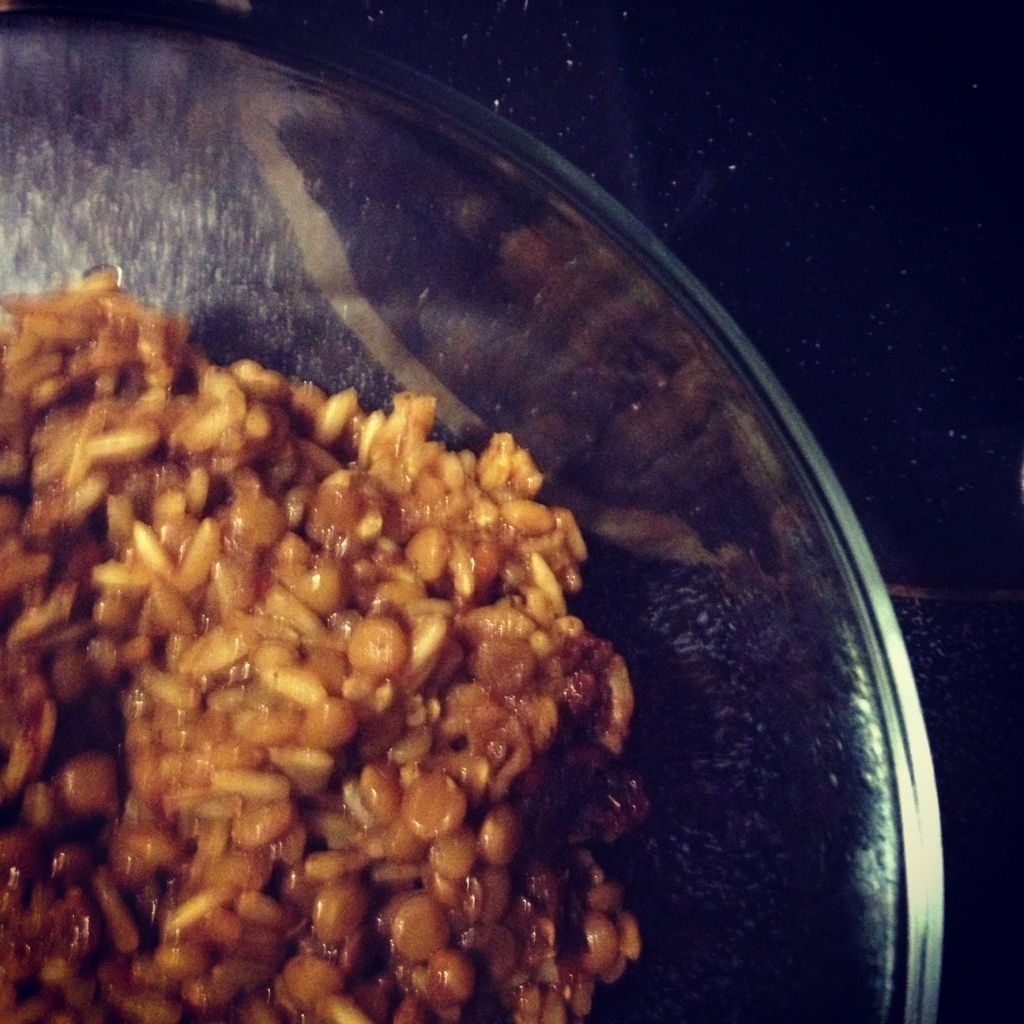 I tried cutting the recipe in half and I apparently didn't add quite enough water, but even with the slightly-crunchier-than-it-should-have-been texture the the flavor was delicious and I would totally make it again. The recipe said it tasted just like taco meat. The carnivore in me didn't believe it, but it's totally true. I would put this in my tacos any day!