This might be my worst exam period ever. I took my Evidence final yesterday and my Securities Regulation Final is on Monday, but sometime between now and next Friday I have to work in unscheduled exams for Constitutional Law II and Professional Responsibility. Did I mention that I am nowhere near ready for any of these exams? I might have a nervous breakdown before it's all over with. But on the bright side if I have a nervous breakdown I will have incontrovertible proof that being an attorney is not for me.
I mentioned all the free food that floats around the law school during exam period all the time. When I got to school for my exam yesterday, this was going on: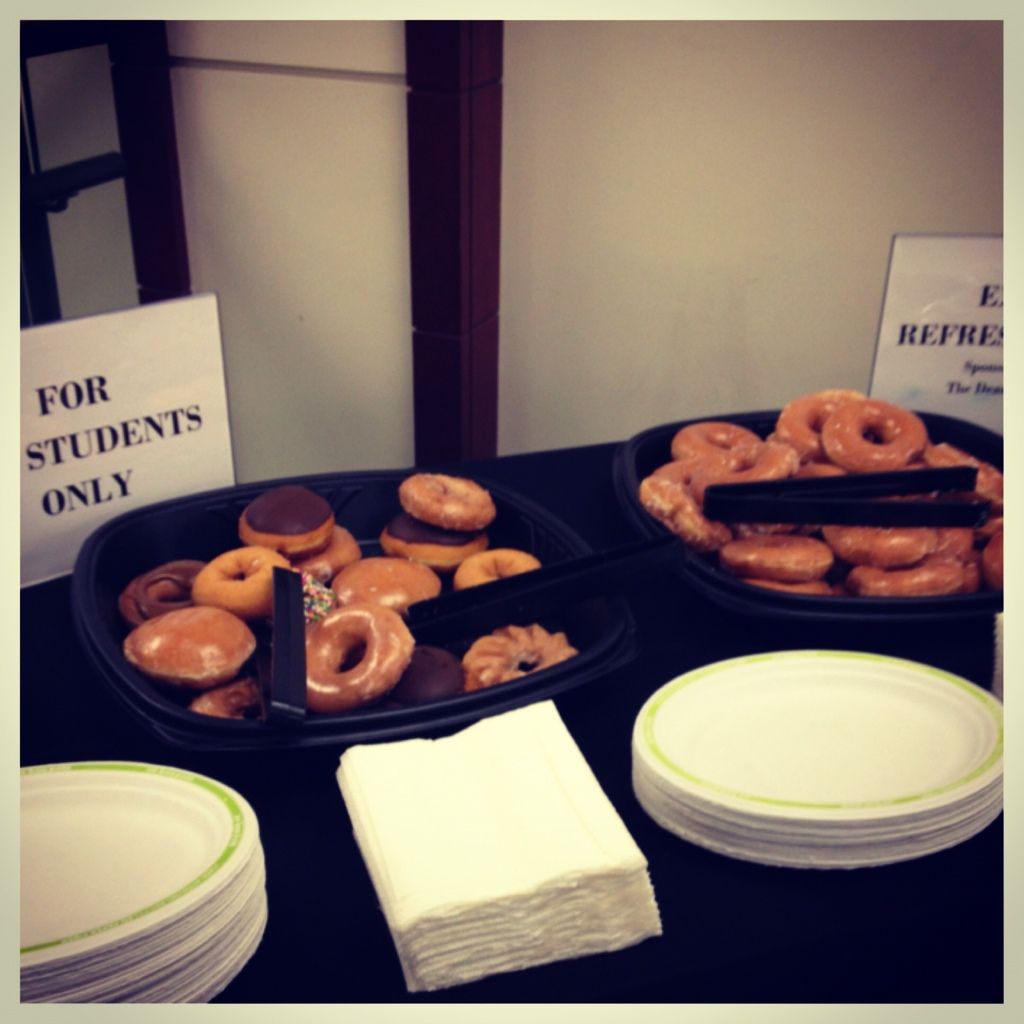 I managed to steer clear of that part of the table, but did make a pitstop at the healthier end of things for a banana and granola bar, cause free is good, yo.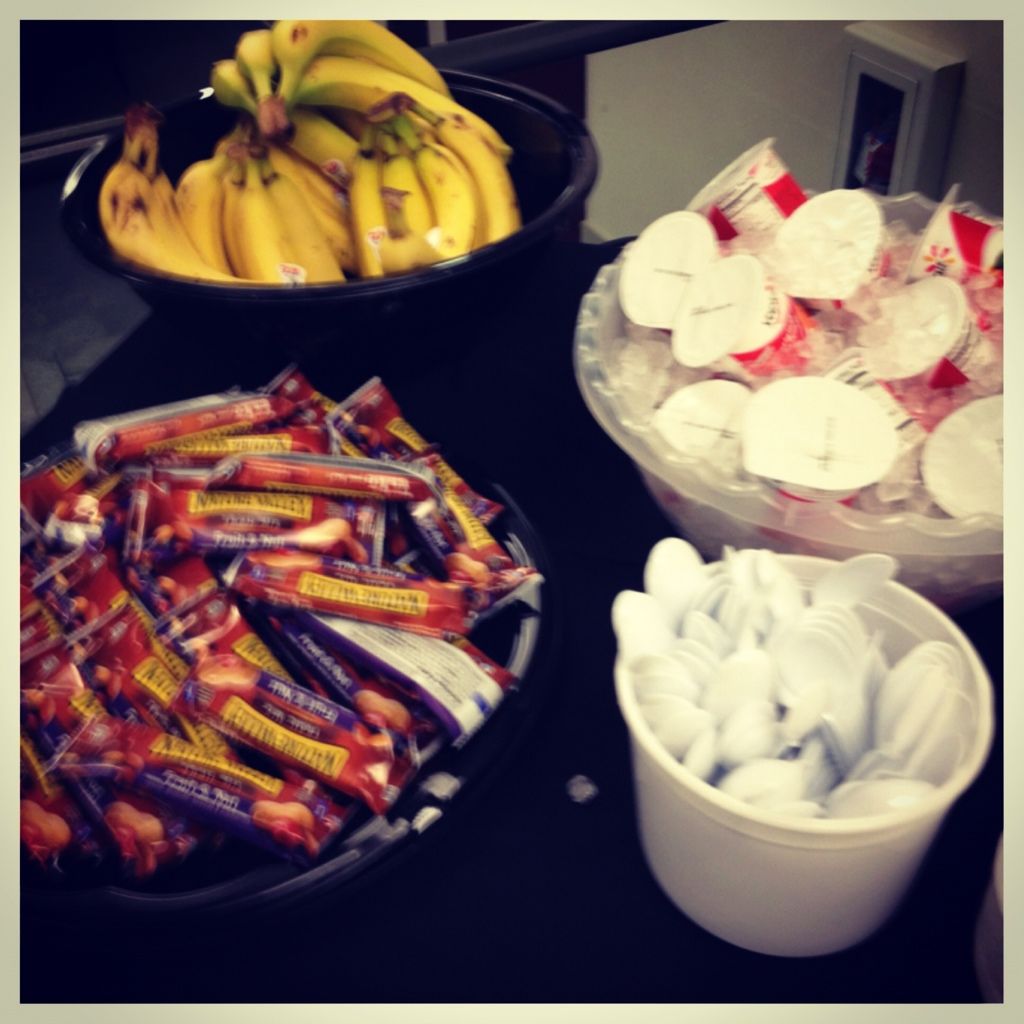 I had already packed a Chocolate Brownie Clif Bar with my exam-pack (Tylenol, water, Clif bar/other snack that won't crunch loudly when I chew during exam, more highlighters, pens, and sticky tabs than I will ever need, lip balm, etc.) Nobody judge me. These tests are 4 hours long and you never know what you will need. Anyway I ate my Clif Bar and brought the banana and granola bar home with me. No rest for the wicked, though, so when I got home I immediately started studying for my next test and at some point this happened: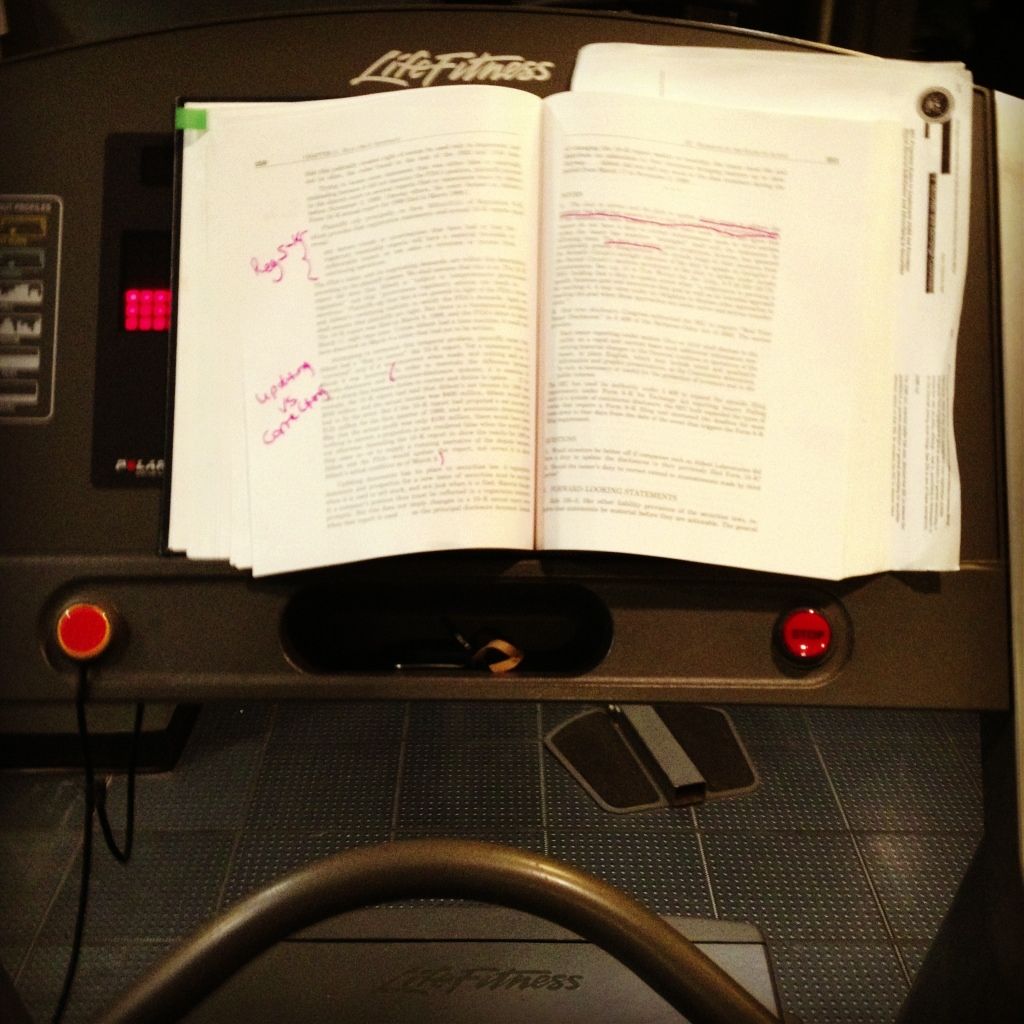 I really wanted to go to sleep, but had to stay up so I waited until the gym at my apartment building was relatively empty and commandeered a treadmill. It became my walking desk for an hour. It worked fairly well and it will probably happen more and more often this week. The guy on the elliptical probably thought I was certifiably insane as I shuffled along slowly, earplugs in, reading and highlighting away. I wasn't really concerned about it. That's just the state of my life at the moment.