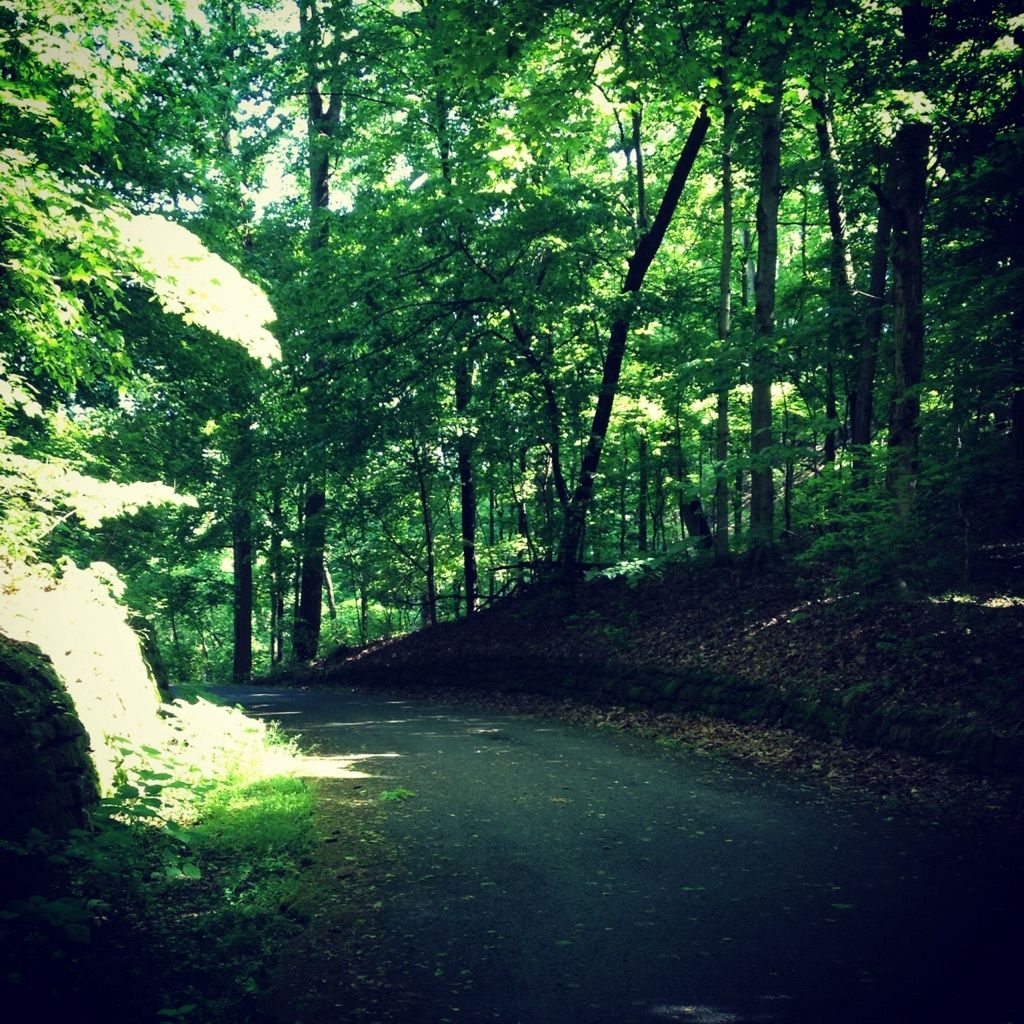 "The woods are lovely, dark and deep.
But I have promises to keep,
And miles to go before I sleep,
And miles to go before I sleep."
EDIT: I'm linking up with KTJ Weighing In for Non-Scale Victories. This week's non-scale victory? Learning to love the outdoors enough that I do things like hike 10+ miles in a day.
I'm super behind in posting my workouts for the week. My bad you guys. Let's catch up, shall we? The picture above is from a hiking excursion I took on Tuesday. Here are my Fitbit stats for that day.
Clearly I hiked up all the hills. Unfortunately I ate all the food when I got home so I'm not sure any of it really helped me reach my weight loss goals for the week. Such is life.
Yesterday I set out for what I hoped would be a run to the river, but wound up being a run until the hotter than the hinges of hades sun made me lose my will to live, or at the very least my will to run. Failure and defeat. Insert sad face here. K, moving on.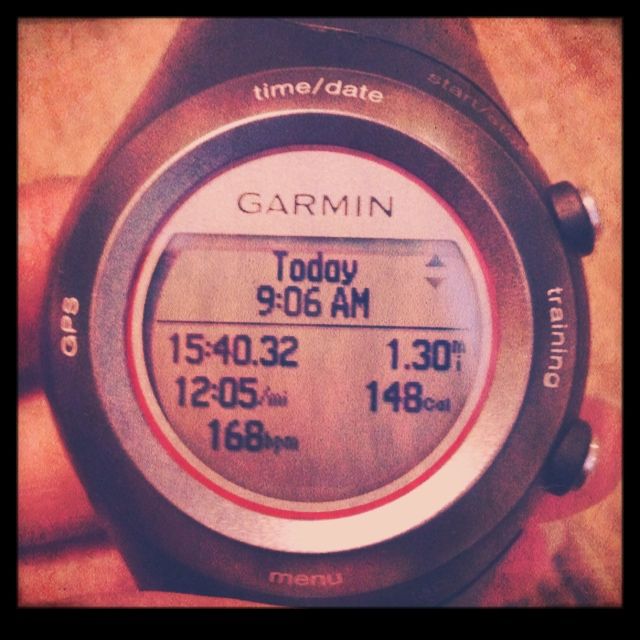 I knew it was going to be hotter today than it was yesterday so I planned accordingly. I got myself up early, drank a lot of water so that I would be appropriately hydrated, ate a Larabar, gave myself an hour to digest, and headed out early.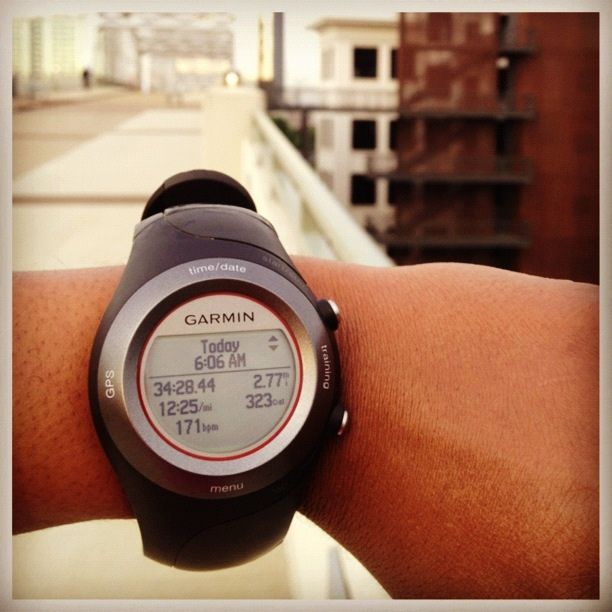 It went much better today, probably because it was 56 degrees and not yet sunny unlike yesterday. My goal was to run to the river and over the bridge this time. Success. Not sure if you can read my watch with it that small, but 2.77 miles at a 12:25 pace, 323 calories burned. And just because I like posting pretty scenes from my runs/walks, you also get a picture of the river from the bridge.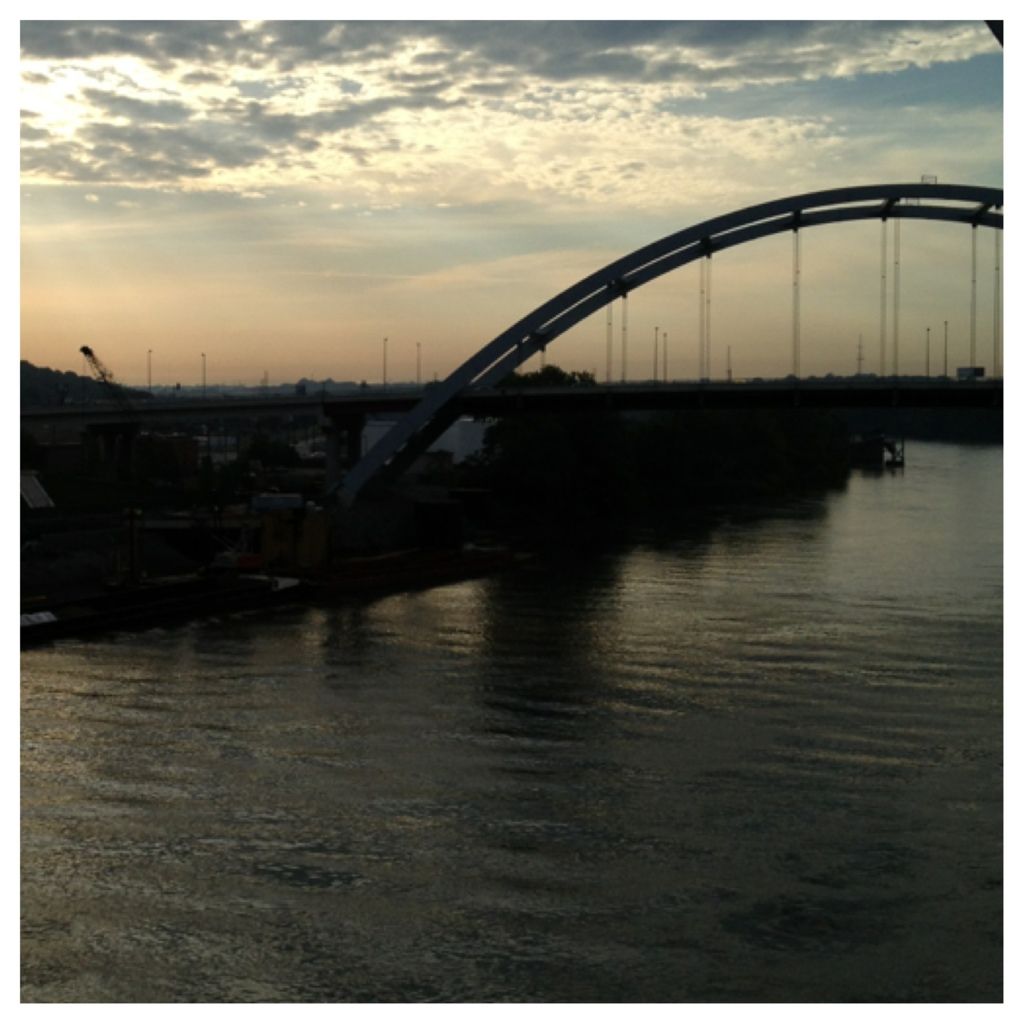 Not a bad way to start the morning! The rest of my day will involve more cooking attempts and possibly a long walk because I feel like being outside. It's a new feeling, wanting to be outside. But I like it.