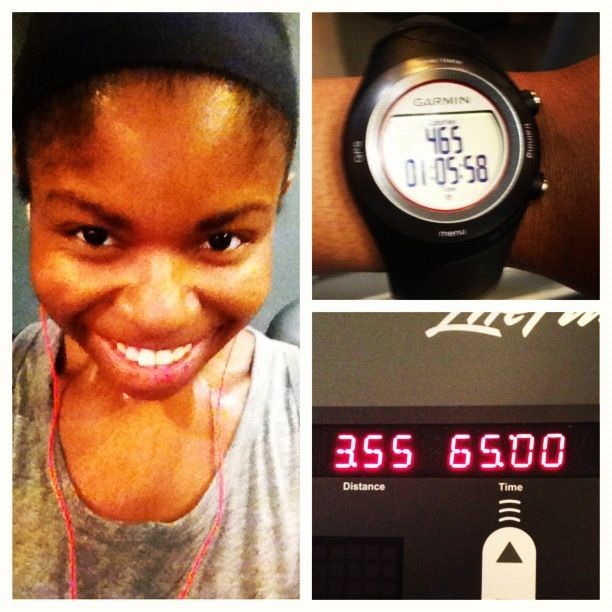 I wanted to take another rest day really bad, but I made myself go down to the gym, put the treadmill on an incline of 13 and walk for a little over an hour. I turned the gps off on my Garmin and wore the heart rate monitor to track my calorie burn. My goal was to hit 400 calories. Crushed it!
I had a ton of tortillas that I needed to use up so lunch was sweet chili chicken wraps. Apparently McDonalds makes something similar, but seeing as theirs involves mayonnaise and fried chicken and all the inches both will add to the badonkadonk, I'm gonna go ahead and say my concoction was better.
I stir fried shredded carrots, onions, baby spinach, and baked chicken and added some Trader Joe's sweet chili sauce at the end. I served them on some Low Carb wheat tortillas (45 calories per tortilla) and called it lunch. It wasn't half bad. I watched last night's Game of Thrones episode while I ate. Winter is coming, and I am excited. If you don't get the reference, google it.
The rest of my day consisted of Bad Movie Monday, brought to my apartment by Netflix. I watched the Cabin in the Woods which is basically what would happen if
The Hunger Games
had an ill-advised tryst with the
House on Haunted Hill
and bad movie baby makes three. As far as bad movies go it made for a pretty good Monday afternoon.