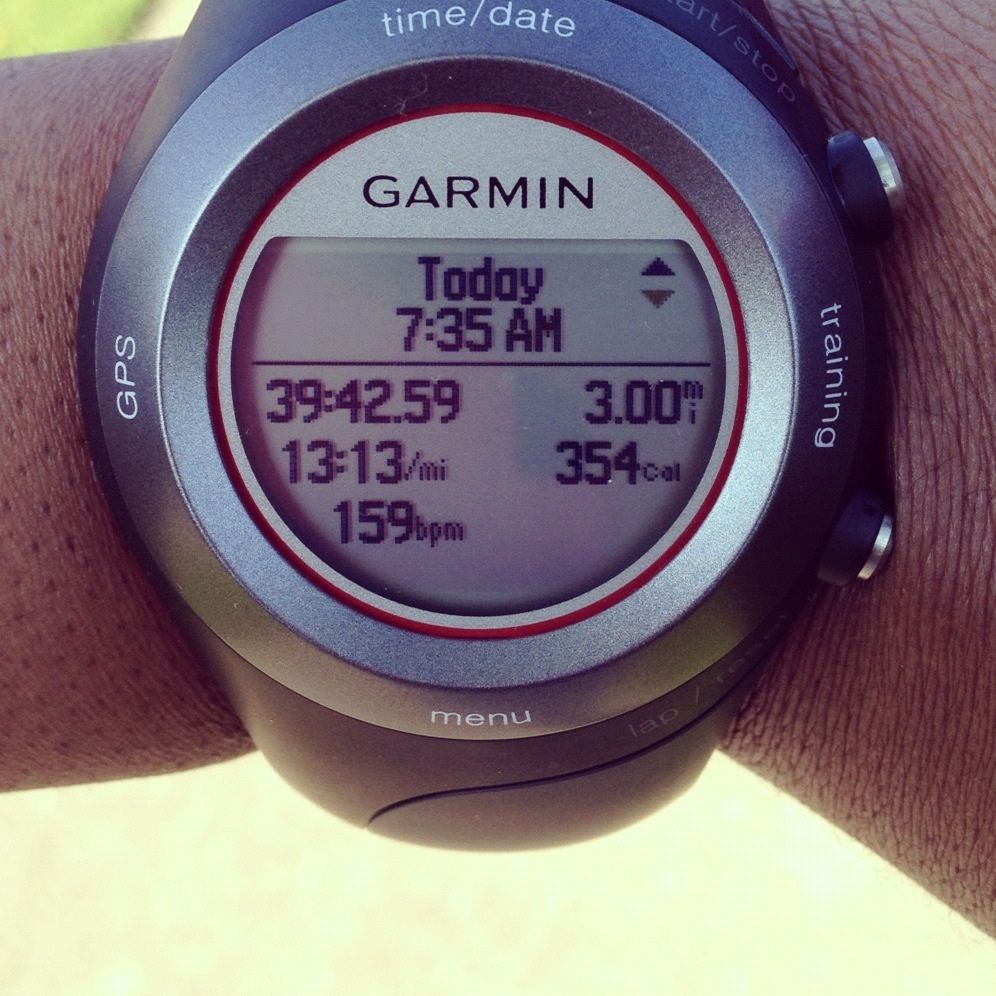 I stayed up late last night watching Harry Potter so when my alarm went off this morning I gave it a dirty look and went back to sleep for a while. The morning was supposed to be cool and I wanted to get in a long run, but it didn't happen. My knee started hurting and I had to abandon ship at 3 miles. The last time this happened I decided to push through the pain and I wound up with a worse injury than I would have had if I had stopped. I learn from my mistakes, though. I won't be running again until I can get new shoes next week. Guess this means there will be some hiking/gym time in my near future.
When I got home it was almost time for lunch and I was starving so I made a pasta dish with Trader Joe's vegetable radiatore, baby spinach, shredded carrots, and shredded chicken topped with the spicy Asian peanut vinaigrette I got at Trader Joe's for
yesterday's salad
.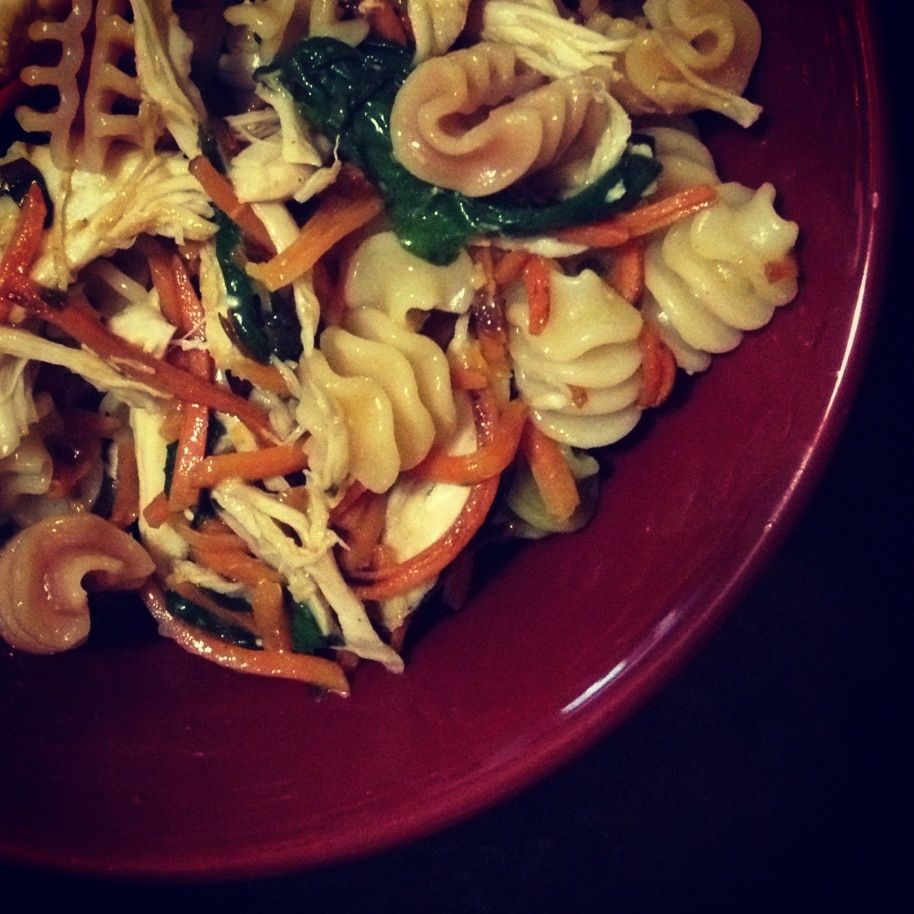 It was really good! The flavor reminded me of a few of the Thai dishes I've had in the past, but a lighter, healthier version. I might be a little bit obsessed with this salad dressing. I also learned that you can cook pasta in a skillet much more quickly than you can cook pasta in a pot of water. Since you're using less water, it boils more quickly meaning the pasta gets done more quickly. Why didn't this occur to me before today?