I'm pretty sure I'm signing up for the September half marathon I mentioned yesterday. And I think I've settled on the
Hal Higdon Novice 2
plan to train for it. Since I originally started with the
Novice 1 plan
, I am going to do my long run tomorrow this week instead of Saturday like the plan says. I made today one of my rest days for the week because the day before a long run on the Novice 2 plan, you get a rest day.
It has been gross and rainy out since yesterday, but I still wanted to get in 10,000 steps per day. Yesterday I wound up at a local greenway walking in the rain. I thought for sure I would be the lone crazy out there with it raining steadily, but to my surprise there were other diehard walkers, runners, and golfers out. I had an umbrella and it honestly wasn't that bad. I thought for sure I would wind up with drenched socks, but my feet (and the rest of me) stayed relatively dry.
When I woke up this morning, I got on the scale and found disappointment: no change since last week. Not the end of the world. I haven't gotten in as much activity this week as normal because I was trying out week 1 of the half marathon training plan. On top of that I ate some naughty things later in the week and I should have known better. Exhibit A was the lightened up (but still calorie laden) potato soup I made a few days ago.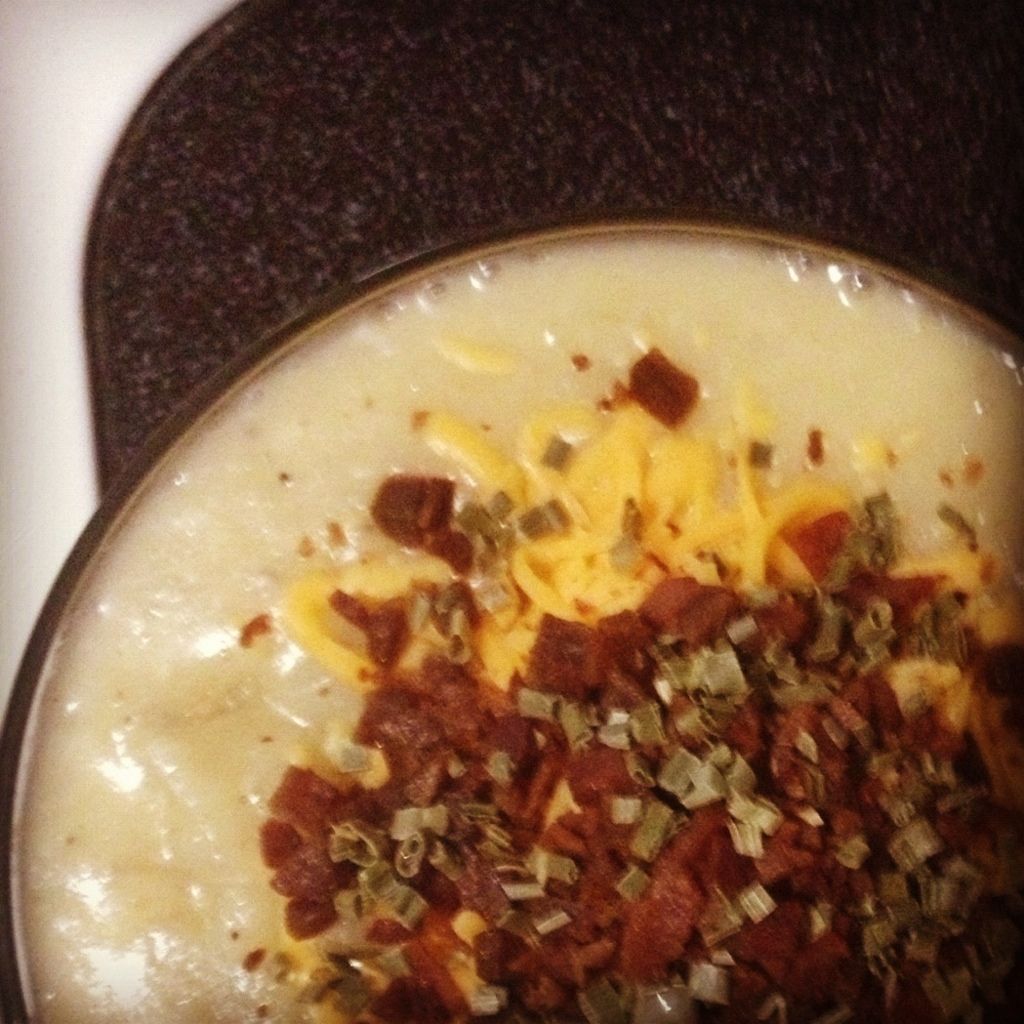 I'm a weirdo. For some reason I wanted soup in 80 degree weather. I went for a short (4 mile) walk after breakfast and to the grocery store after that. I am going to try to eat better this week and I started today with a lightened up beef and broccoli stir fry with a brown and wild rice blend.
While I was at the grocery store I also picked out a few new things to try. I decided to give up Lean Cuisine, but Trader Joe's makes its own frozen meals that are made with better quality ingredients. I decided to give a few of them a shot.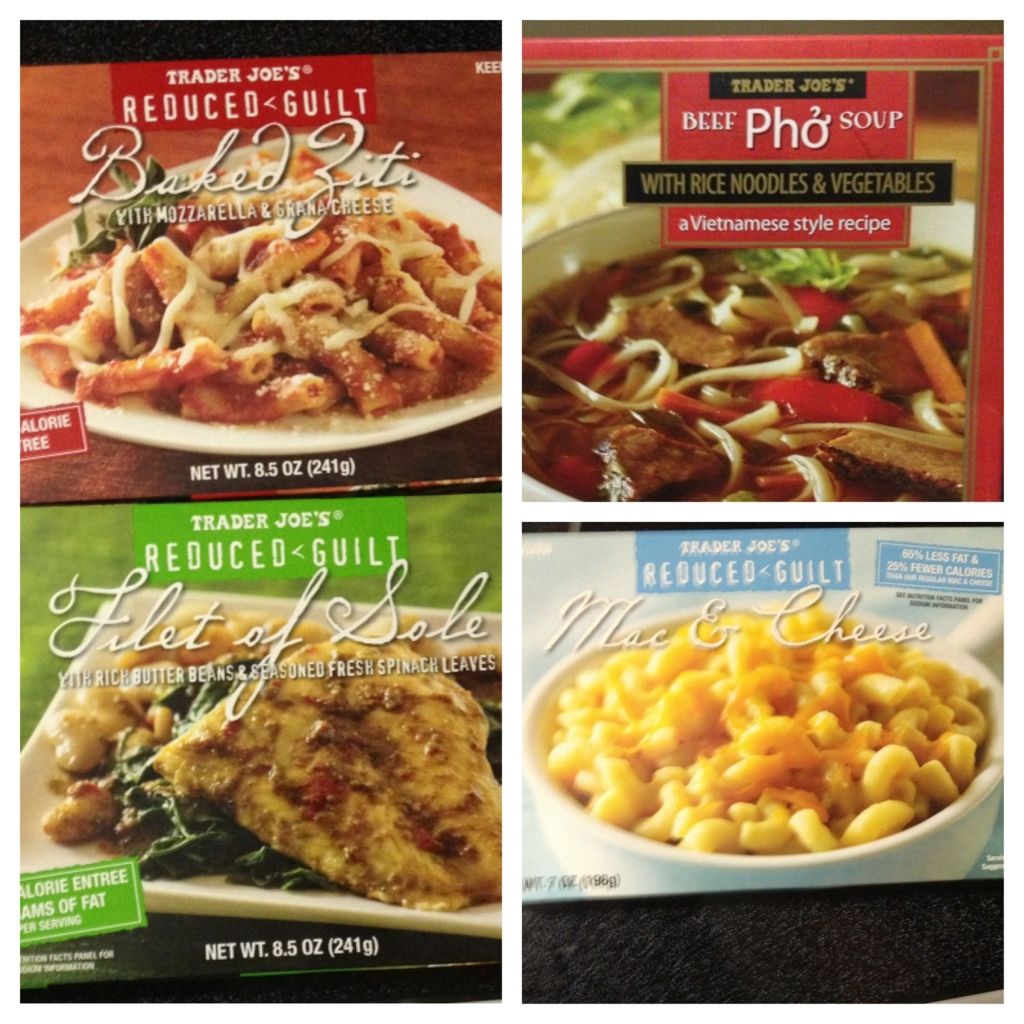 Since taking these pictures I have had a chance to try the Beef Pho Soup and the Reduced Guilt Filet of Sole. The Pho was just okay. I know most people add stuff to their pho, but the base broth was really disappointing. It was pretty good once I added soy sauce and sriracha, but what if I hadn't had appropriate flavor agents on hand? I might buy it again because I did enjoy the soup once I doctored it up, but someone who didn't know that pho is usually served with various sauces and add-ins might be really upset with this soup. As for the Reduced Guild Filet of Sole, I actually enjoyed this one. I read somewhere that the fish is frozen raw and it actually cooks in the microwave so the texture is better than most frozen fish meals. I'm not actually sure if that is true (mainly because I'm too lazy to get up and check the box) but it would explain why it has to be microwaved for so long (pretty sure it was around 9 minutes). The method to their madness is becoming clear.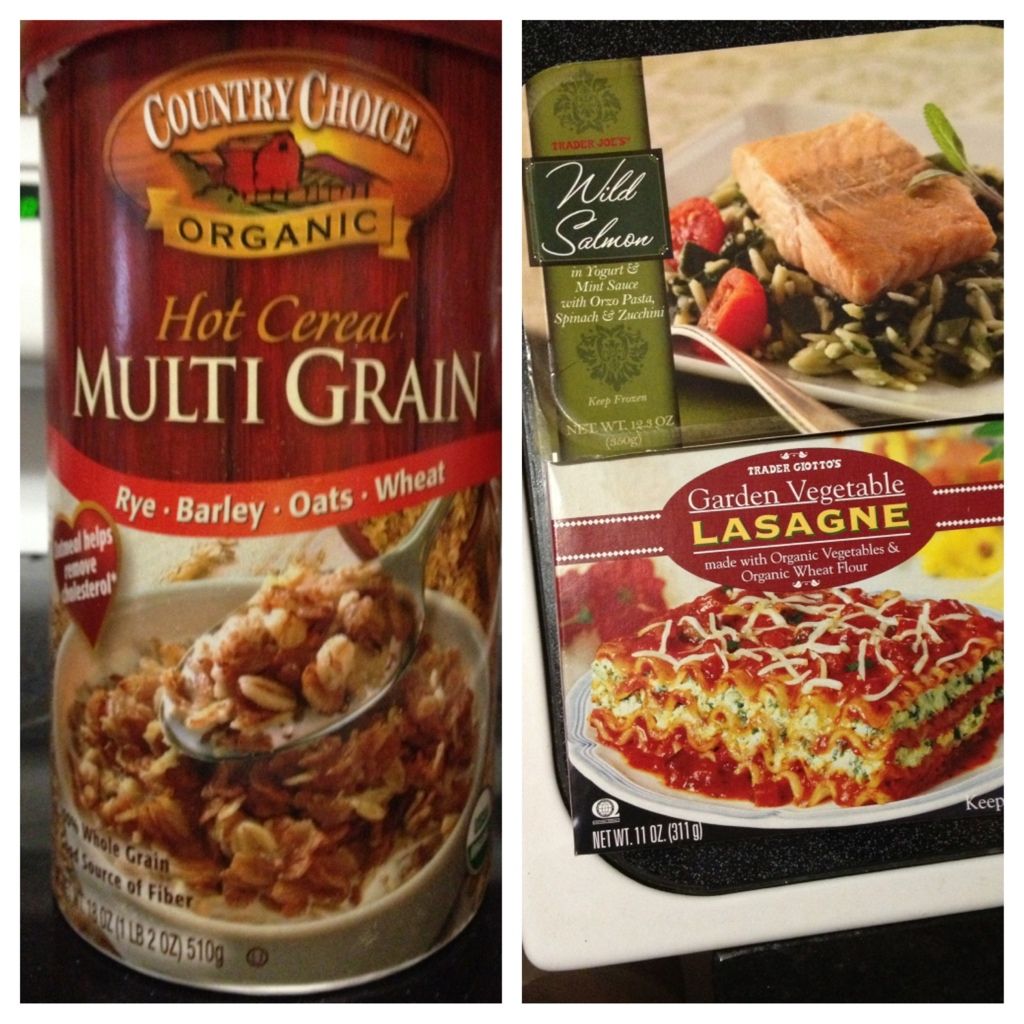 I've also tried the Garden Vegetable Lasagne and really enjoyed it. It reminded me of the Lean Cuisine Lasagna Florentine, but with fewer calories and higher quality ingredients. I was happy to know that TJ's sells a satisfying substitute for one of my former favorite frozen meals!