It's almost over. In the last nine days I have survived three exams: Evidence, Securities Regulation, and Constitutional Law II. I have one more exam to take in the morning and my second year of law school will be done. Assuming I pass everything, I will officially be a rising 3L. It absolutely has not sank in yet that I am 1 more exam, 1 more summer, and 1 more school year away from being done with law school. By this time tomorrow I will have completed 6 years of higher education--4 years of college and 2 of law school. Yikes, y'all! Am I well-educated yet?
Anyway, despite having spent the better part of the last week drowning in stress and textbooks, I am happy to report that in the world according to Fitbit, I haven't done too badly exercise-wise. I still got dangerously close to hitting 10,000 steps everyday this week, so there's that.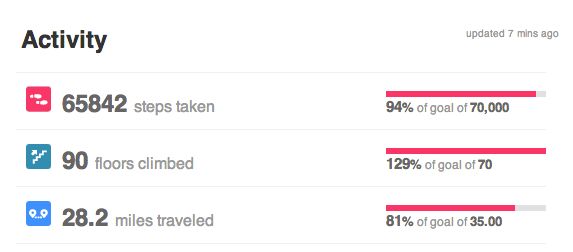 I made the decision at the beginning of exam period not to focus on losing weight while I was so stressed out, but to just try and eat a healthy diet and stay within my calorie budget based on my Fitbit data. I've done a pretty good job this week, so I'm hoping that the scale will be good to me on Saturday.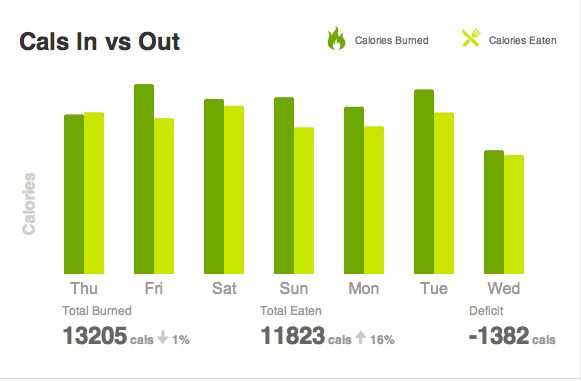 Based on this data I should actually lose a little weight if I stay on track for the rest of the week, but I'm not getting my hopes up. I just don't want to gain weight this week and if I can meet that goal I will be content.