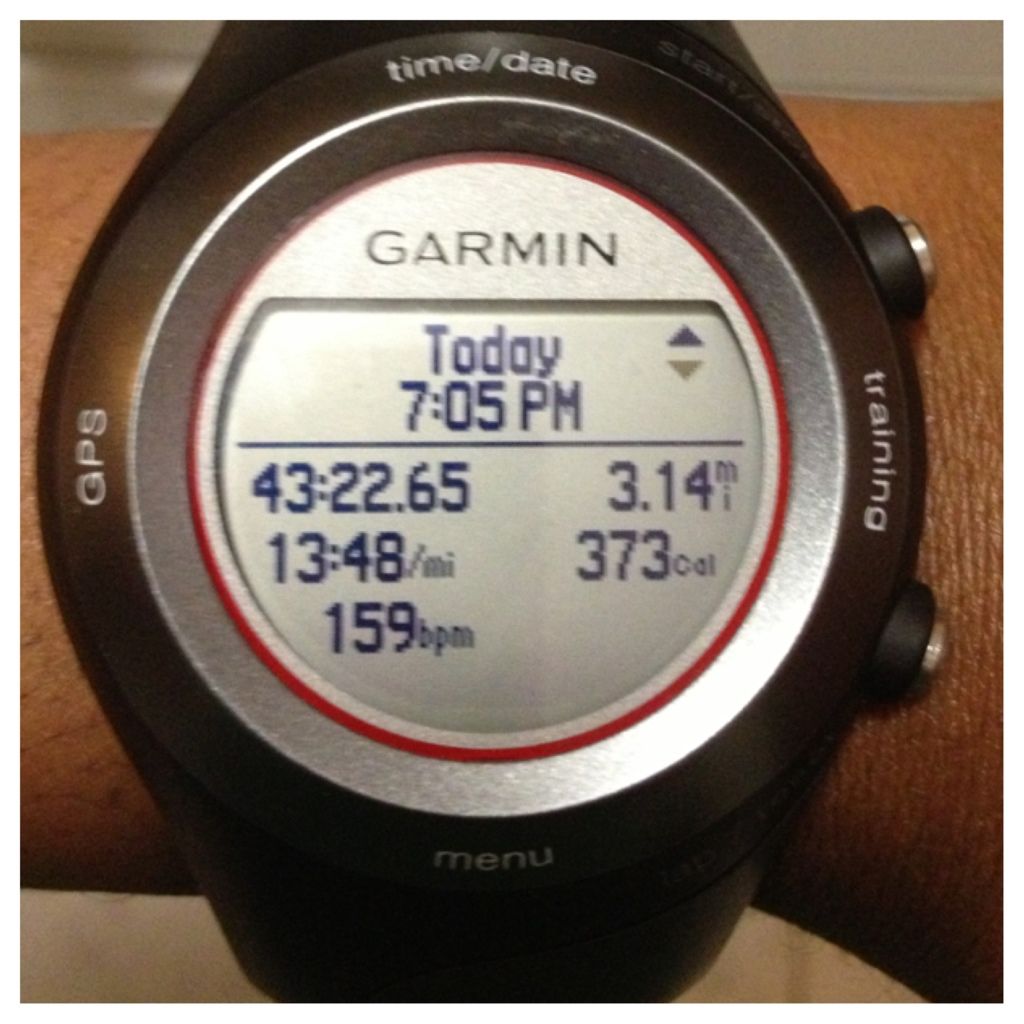 I had a doctor's appointment this morning and didn't get a chance to run before I left. I had less than an hour of the audiobook I've been listening to and wanted to finish it today, so I headed out for a slow run after dinner so I could find out how the book ended.
Normally I wouldn't run three days in a row, but since I started tossing around the idea of training for a half marathon in September, I thought it might be a good idea to see how I would do with week 1 of a half marathon training plan. I loosely followed
Hal Higdon's Novice 1
plan this week, but depending on how I feel after I do another 4 mile run on Sunday, I might switch to the
Novice 2
plan. The two plans are similar, but the Novice 1 plan incorporates cross training and strength on some days whereas the Novice 2 plan has slightly higher mileage each week, but only one day of cross training and no strength workouts. I know that in the long run I should probably start a consistent strength training program, but for right now I think I need to go easy on my body and not add too many types of workouts at once. This is not The Biggest Loser. I don't need to lose 10 pounds per week or have wicked muscles by a certain date. If I want to make it through either training plan I need to be realistic about what I am capable of and I think the simplicity of the Novice 2 plan might be just what I need to reach both my weight loss and my half marathon goals.
My legs were tired today, but I made it through 3.14 miles and finished my book. It was not a great run or a great end to the series, but I'm so tired at this point that I think I'll go to sleep and ponder both outcomes tomorrow.