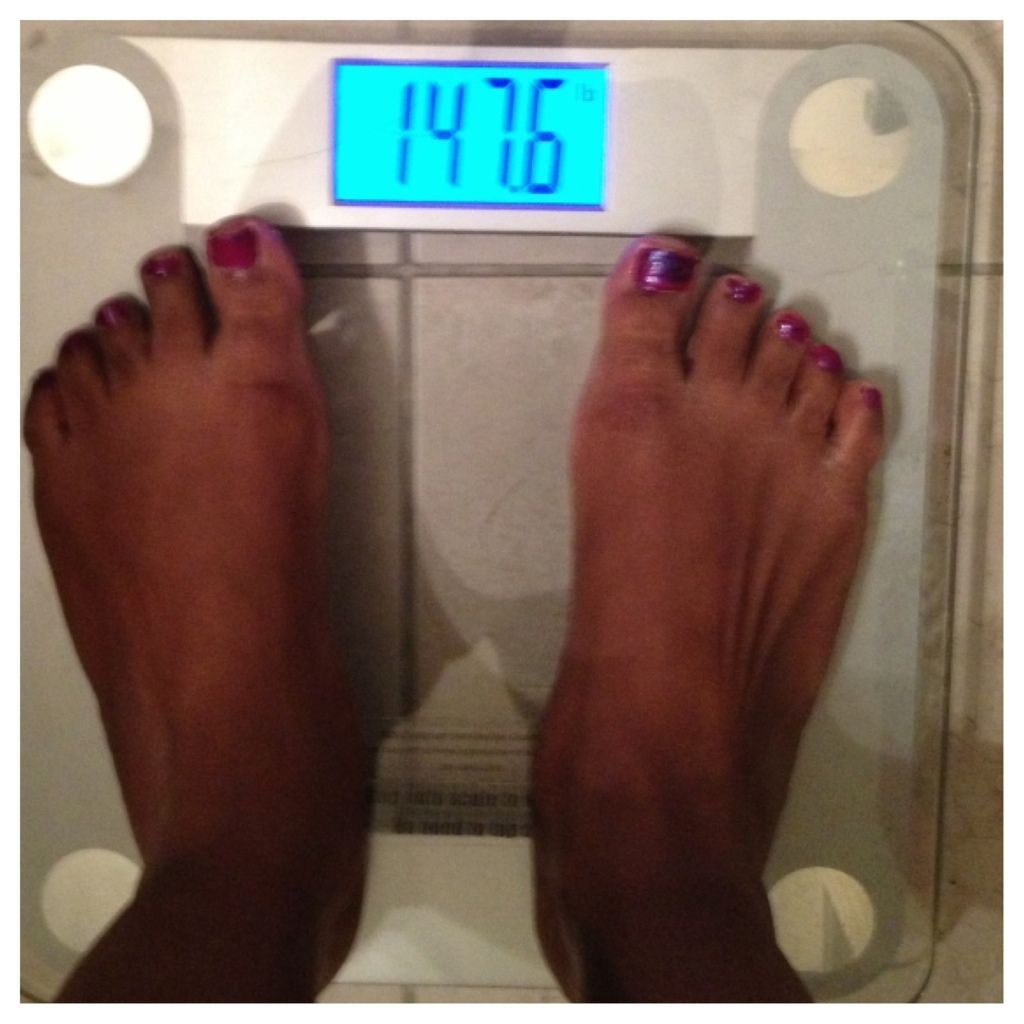 Today's weigh in went really well. I was down 1 pound from last week. One thing I have realized from two straight weeks of clean-er eating is that I can get away with eating higher calorie clean meals and still lose weight. Check out my calorie intake versus burn from the past week:
I know you can't see each day's numbers, but on average I ate 1,665 calories per day and burned an average of 2,048 calories per day. If I had eaten 1,665 calories worth of frozen meals I probably would have gained weight this week. Instead, I ate a clean-er diet.
I ate a lot of egg white omelettes for breakfast with spinach, grilled chicken, and fat free feta, but I also made
sweet breakfast wraps with PB2
and sliced banana. A typical lunch included
organic vegetable pasta
with baked chicken breast, organic spaghetti sauce, and spinach topped with fat free feta, grapes on the side. I also made
stir fry with brown rice
, lean protein, and veggies. I'm still obsessed with Larabars and have developed a fondness for a
low calorie salsa and blue corn tortilla chips
I found at Trader Joe's. The salsa is 5 calories for 2 tablespoons. My 1/2 cup servings were around 20 calories and 14 of the tortilla chips are 140 calories. I didn't think 160 calories was bad for a satisfying snack!
I didn't finish my last exam until Thursday morning, but I studied on the treadmill a lot last week and managed to do fairly well with my exercise between that and a couple of quick runs. Here are my step totals for last week: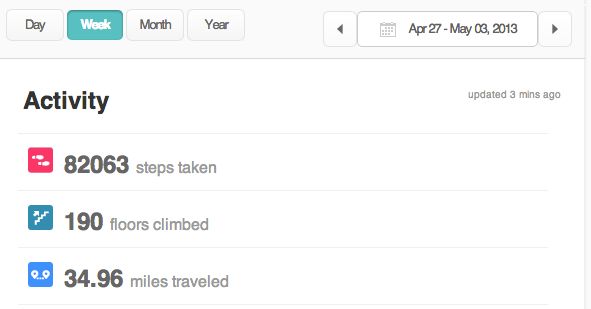 I was really happy with this weigh-in and I'm pretty sure clean-er eating is going to be a permanent change. I'm sure the transition won't be perfect, but I'm learning to substitute healthier options for my old favorites. A good example is the pita pizza I made earlier.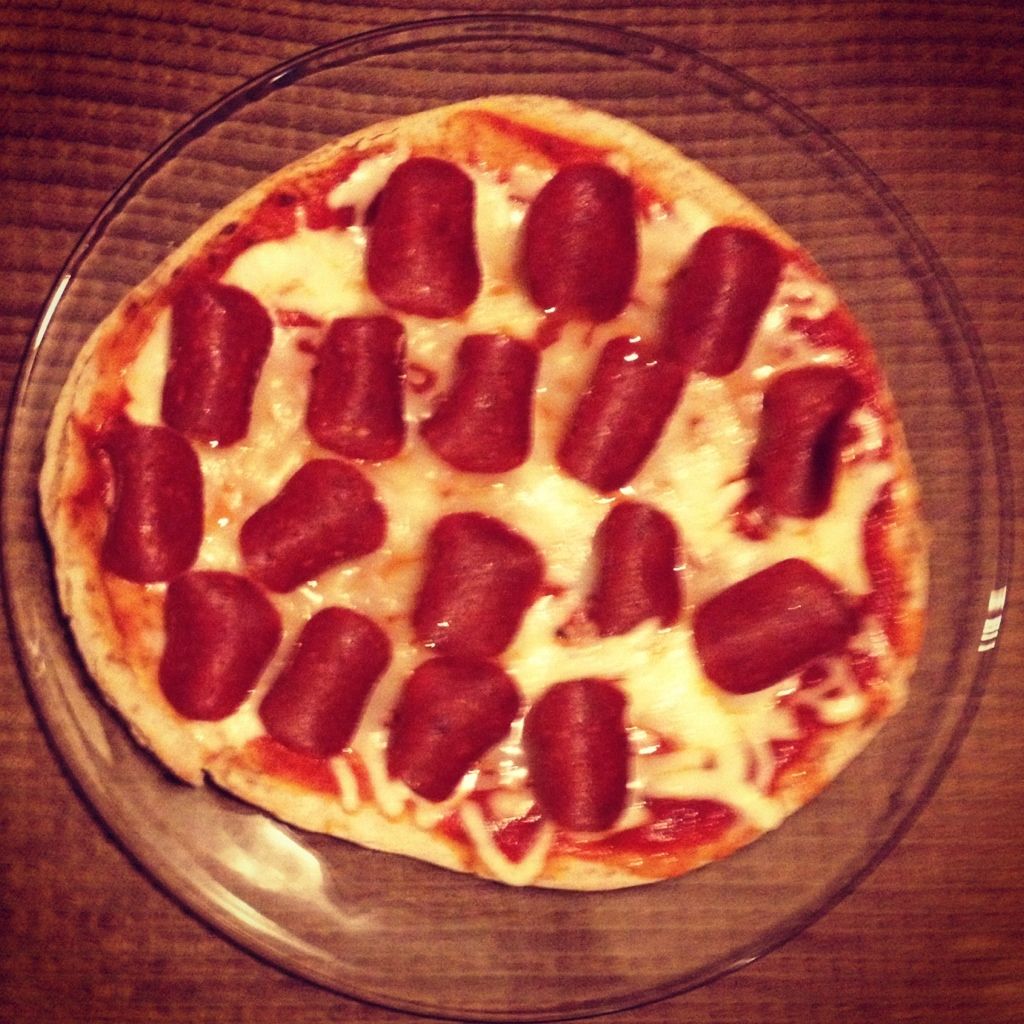 When I started losing weight last semester I was addicted to Lean Cuisine Deep Dish Three Meat Pizzas. I have been trying to wean myself off of Lean Cuisine lately and these pita pizzas will make all the difference. All I did was top a whole wheat pita from Trader Joe's with 1/4 cup of pizza sauce, reduced fat mozzarella, and turkey pepperoni and broil it on high until the cheese melted. It was wonderful and I felt a lot better and more full after eating it than I ever did with Lean Cuisine. Clean-er Eating--1. Processed junk--0.