I have been really terrible at posting scale photos lately, and I don't know why since my weigh-ins have been going pretty well lately. Here's what I weighed this morning when I stepped on the scale:
I lost 1.6 pounds since I weighed in last week. I've been doing things a little differently lately. I still track my food in MyFitnessPal, but I don't worry too much about the calories. Or like, at all. Instead, I try to stick with
Clean Eating
approved foods like fresh fruit, lean protein, healthy fats, whole grains, and occasional dairy (I'm mildly lactose intolerant, but tolerate certain cheeses and Greek yogurt fairly well.) I've found that I can eat around 2,000 calories worth of clean eating approved foods per day, exercise four or more days per week, and lose weight. I'm happy with that.
Apparently it is normal in Florida for it to rain every evening. Foolishness like this is usually going on when I leave work.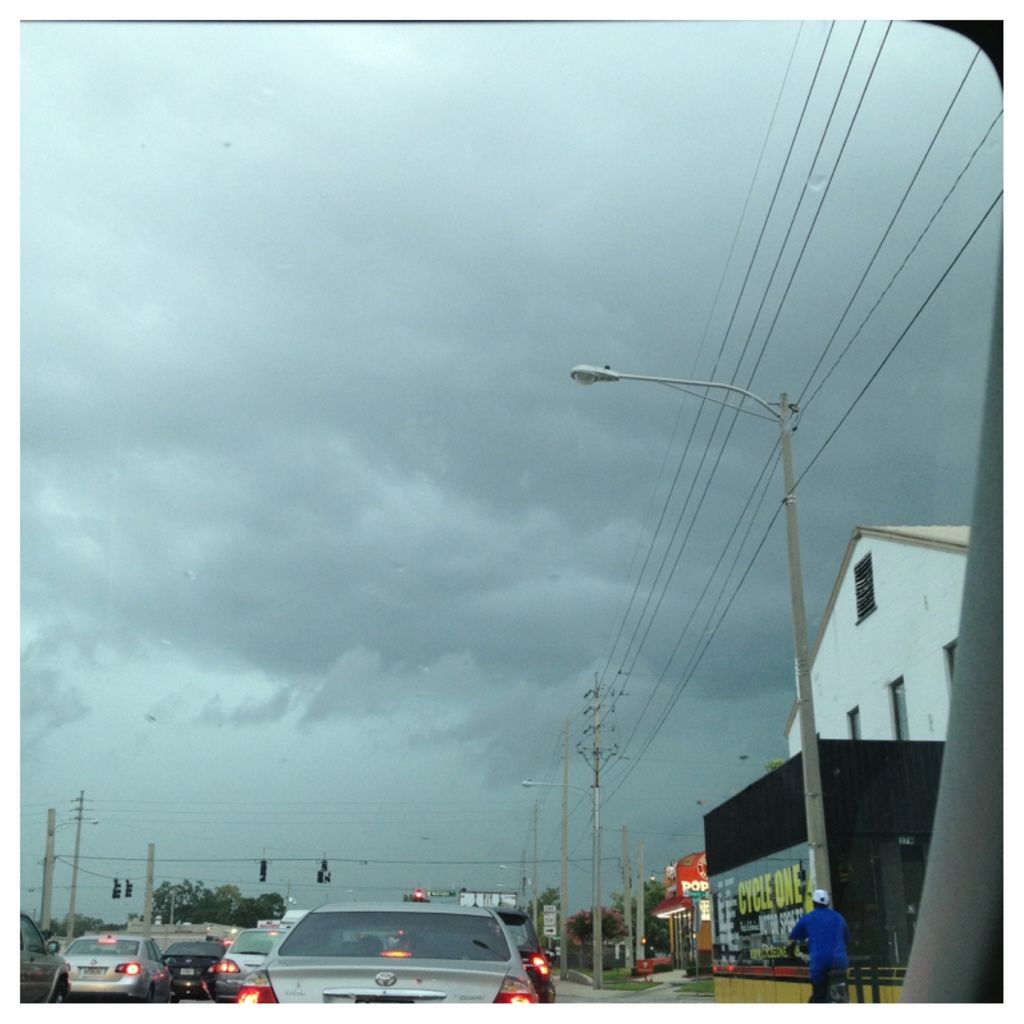 The
rain boots
I bought have been getting in some serious workouts. So far, I haven't really gotten to explore Orlando as much as I want to, but I did go for a walk this morning before it got too hot. I decided to check out
Cady Way Trail
. I was glad to get outside for a walk, but I wasn't very impressed with the trail. It's mostly just a wide, paved sidewalk that winds through a tree lined Orlando neighborhood.
If all you want is a paved place to bike, run, or walk, Cady Way Trail would be fine. I was hoping for something a little more scenic, though. At this point I haven't been overly impressed with any of the parks I've visited in Florida. I'm sure I will find the perfect trail/greenway/park the week before I head back to Nashville. That's just the way my life works.
I made pan seared tofu for lunch. I thinly sliced half a block of tofu and cooked it in a skillet sprayed with coconut oil cooking spray until it was golden brown. I ate it with barbecue sauce. So good!