I hate that I've been so MIA this week, but I am still exhausted from my drive on Sunday and didn't even try to check out the fitness center in my building until last night when I went downstairs for a quick elliptical session after work. I didn't get a picture because there were too many people for me to be covert about it. You get a picture of the outfit I wore on the first day of my internship instead.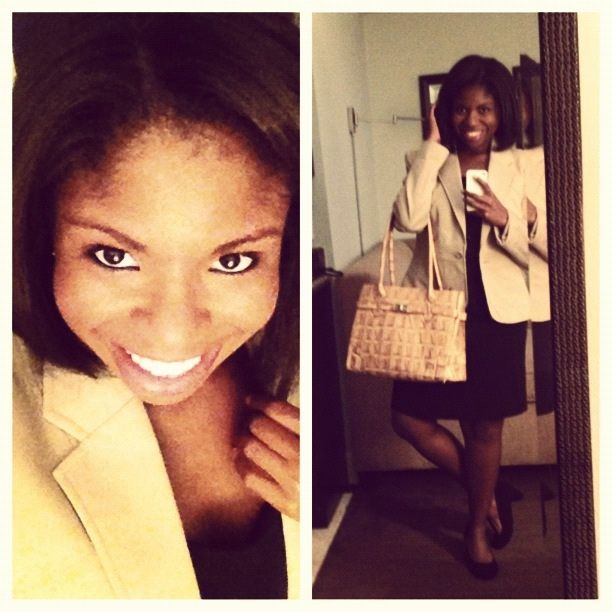 It has been raining pretty much every evening and my mornings have been really busy so this evening I dragged myself downstairs and did a short run on the treadmill. The cardio machines in the fitness center are set to shut off after twenty minutes and I was too annoyed to restart it when it shut off so I only ran about 1.5 miles. It's fine. Tomorrow I will run more. I went to Old Navy to buy a cardigan for work tomorrow and wound up wandering into the workout gear. Precious over at
The Coily Bombshell
snagged a cute workout tank there and since I was already there and it was on sale I snagged one too.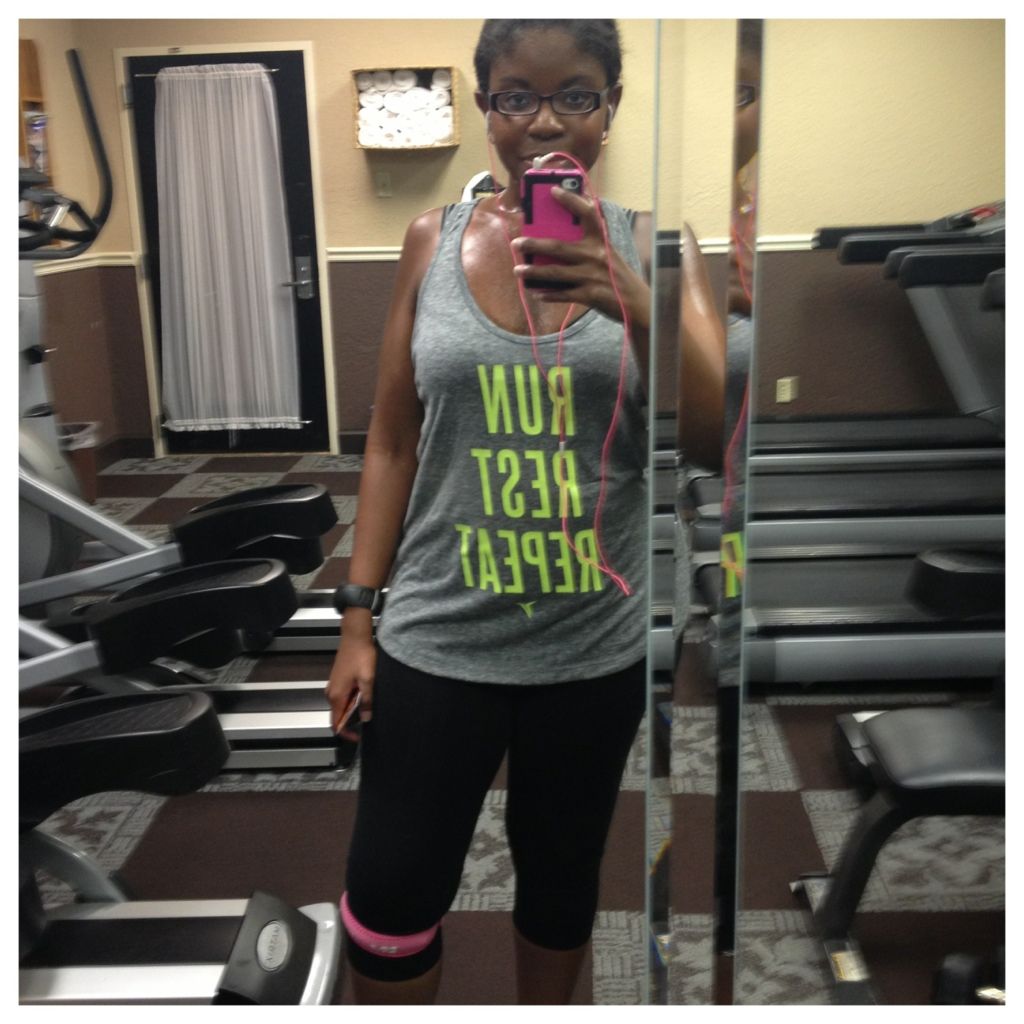 I bought it a little smaller than I normally buy my workout tanks but I'm hoping as I lose weight it will be less and less snug. I was drenched in sweat after I got off the treadmill. It wasn't the three miles I needed to run, but it felt good and it whet my appetite for a longer run as soon as possible.