My life has been hectic this week. Work has been hectic, I am still adjusting to living somewhere other than my apartment, and I am still getting used to Florida's weather. By "getting used to" I mean I am trying not to melt every time I step outside into 82+ degrees of humid misery. I kept trying to do cute things with my hair last week, but every time I curled, straightened, coaxed, and primped my hair into some sort of order it was always an epic mess by the time I got to work. This week I have accepted that there are going to be a lot of buns in Florida. I think there are probably multiple ways one could take that last sentence, but honestly? I'm too tired to reword it. Such is life.
I have been a bad blogger and have failed at daily posts since I've been here, so let's play catch up. Last week it rained so much that I finally broke down and bought something I've been meaning to buy for over a year: a good pair of rain boots.
Now that I have these bad boys in my grubby little hands, the rain seems to have evaporated for the time being. It's okay, foul Florida weather. When you return, and I've been assured that you will return, I will be here and this time I'm ready for you.
Between the rain and heinous heat, I haven't done too much exploring outdoors, but I have been making somewhat sporadic visits to the fitness center in my building and walking to and from work. My step total wasn't bad today.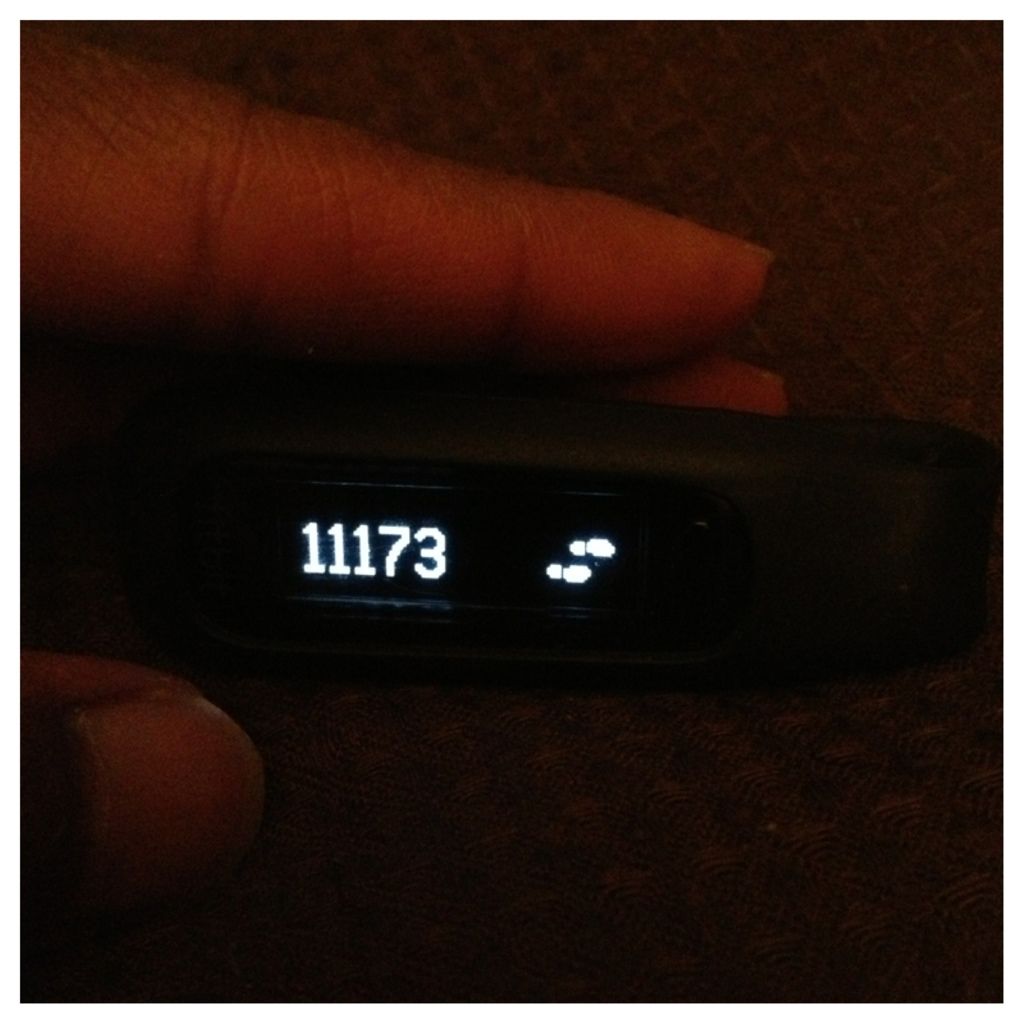 My lunch was kind of boring (whole wheat veggie pasta by Hodgson Mill topped with organic pasta sauce). When I got home I decided to pan fry some tofu. I cut it in strips and ended up with something I'm calling Tofu Dunkers.
I left them in the pan long enough to get a little crispy on the outside. They were perfect and like many things in my life, were far better with barbecue sauce.
I dawdled for a while after dinner but finally talked myself into going to pick up a few groceries. I've been obsessed with salmon patties lately and needed to buy some more salmon.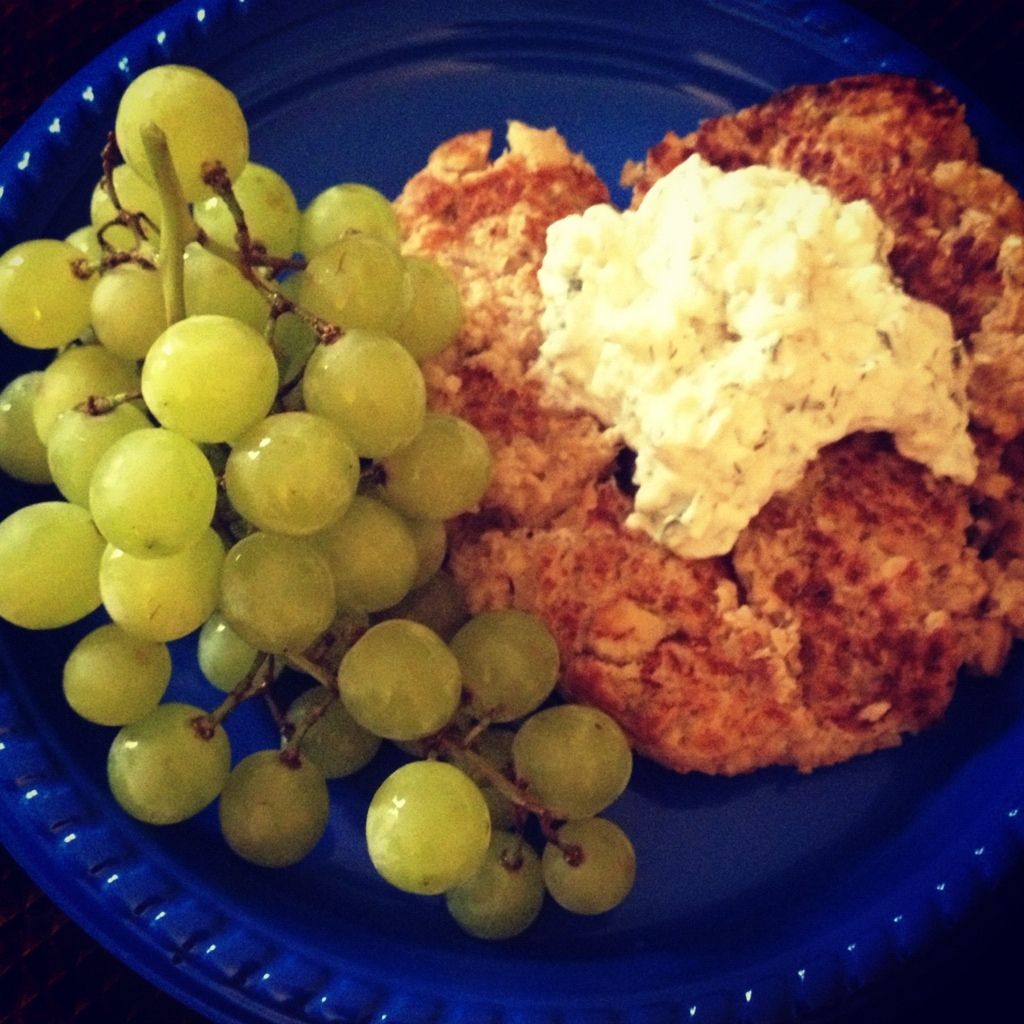 The topping is a spread made with Greek yogurt, fat free feta, dill, and parsley. It was so good!
It turns out I made the right call going to the grocery store tonight. Not because I had to get my groceries tonight, but because I got to see this: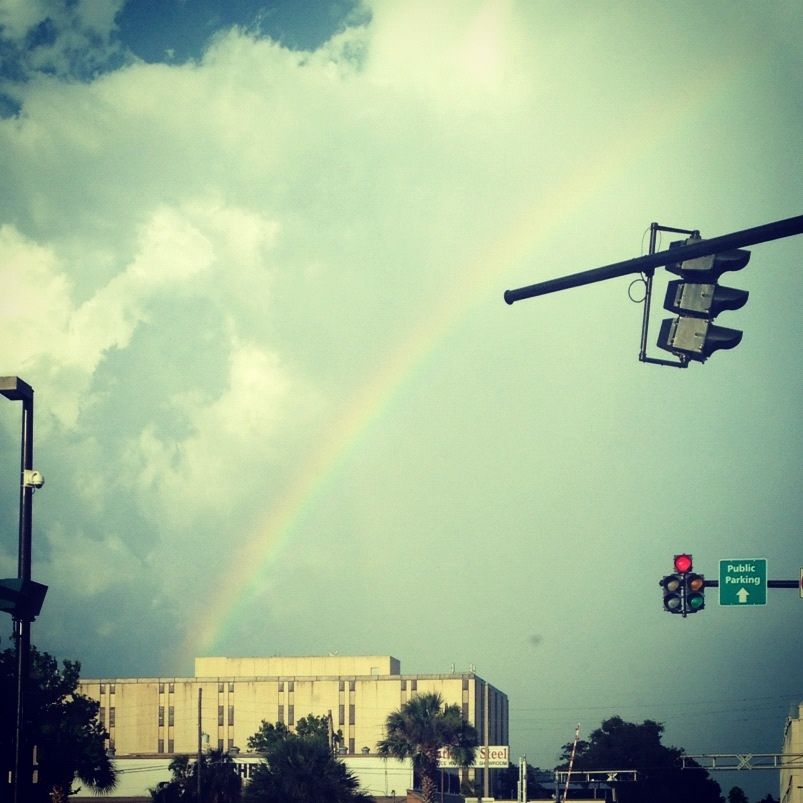 It made me smile and it was the perfect end to an otherwise crazy day.