The Legally Blogging idea was dreamed up by three ladies who all met in blog-land and instantly clicked. You could say it was love at first sight. The immediate connection stemmed from the one thing they had in common: Law. Obviously, as time went on, they discovered they had much more in common than just law, but that was a great starting point.
They decided to join forces and start a blogging series, to show that lawyers aren't always what you'd expect. The main goal of the series is to connect with other legal ladies out there and meet some great new people. Every week, the hope is to showcase a new person in the series.
We'd love to have you on board!
I was really excited when I found out that
Allison
,
Catherine
, and
Jade
host a series called Legally Blogging where they feature a new lawyer/law student blogger each week. The goal of the series is to build connections between bloggers with a legal background and to prove some of the negative stereotypes about lawyers wrong. So when they offered me a chance to participate in the series I jumped at it. Networking and dispelling stereotypes sounds good to me! My post for the series is below:
My name is Ashley and on most days you can find me blogging about my weight loss journey at
Downsizing
. When I'm not doing that, I stay busy as a soon-to-be-3L at a law school in Tennessee.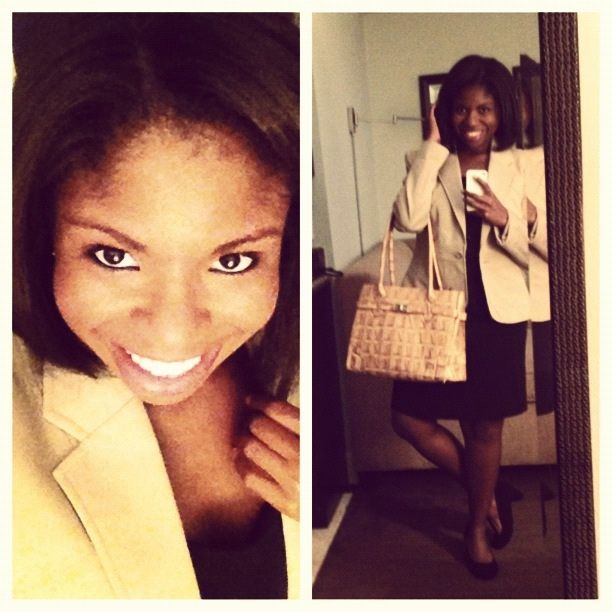 First Day of Summer Internship
I grew up in a small town in Kentucky, but I spent my college years in New Haven, Connecticut. I graduated with a degree in Psychology and wasn't sure I loved it enough to commit myself to a life as a psychologist or researcher.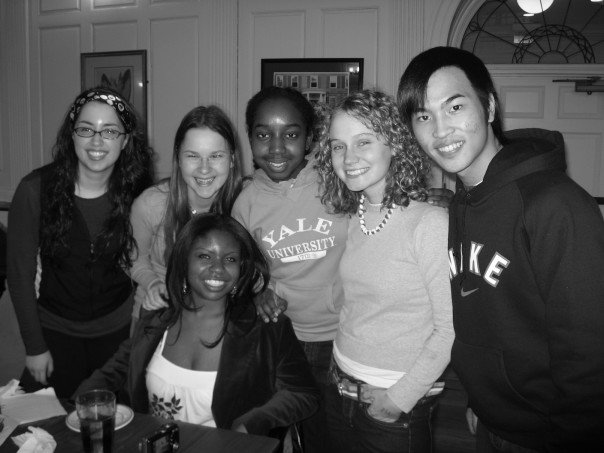 My 20th birthday dinner in my residential college's dining hall.
Like many of my classmates, I decided to take a few years off before getting a second degree. I worked at a couple of law firms near my home town during that time, did a little soul searching, and ultimately decided that I wanted another degree. I chose a J.D. over a PhD because law degrees seemed more versatile. Decision made, I took the LSAT, got into one of my top two choices, and moved to Tennessee to start three years of very hard work. Brief introductions done, shall we move on to the Q & A?
1) Why did you start blogging?
During my first year of law school I led a really unhealthy lifestyle. I spent most of my day sitting in class or at the library, didn't get any exercise, and did a lot of stress eating. As a result, I managed to pack an additional 30 pounds onto my already overweight frame. During my second year of law school, I decided to do something about it before it got any worse so I decided to make some changes in my life and lose 50 pounds.
Left: Me before I started making changes, Right: Almost 40 pounds gone forever
By February of my 2L year, I had lost around 25 pounds, but I needed some motivation to continue my journey. I decided posting updates about my meals, workouts, and mistakes would be the push I needed to lose the last 25 pounds. I started
Downsizing
, and I haven't looked back since!
2) What do you like to do when you're not blogging?
Since I'm trying to lose weight, I spend most of my free time being active. I start training to run my first half marathon soon and I also enjoy hiking and exploring parks and greenways in my city. I'm trying to teach myself to cook as well. I think I'm getting better at it!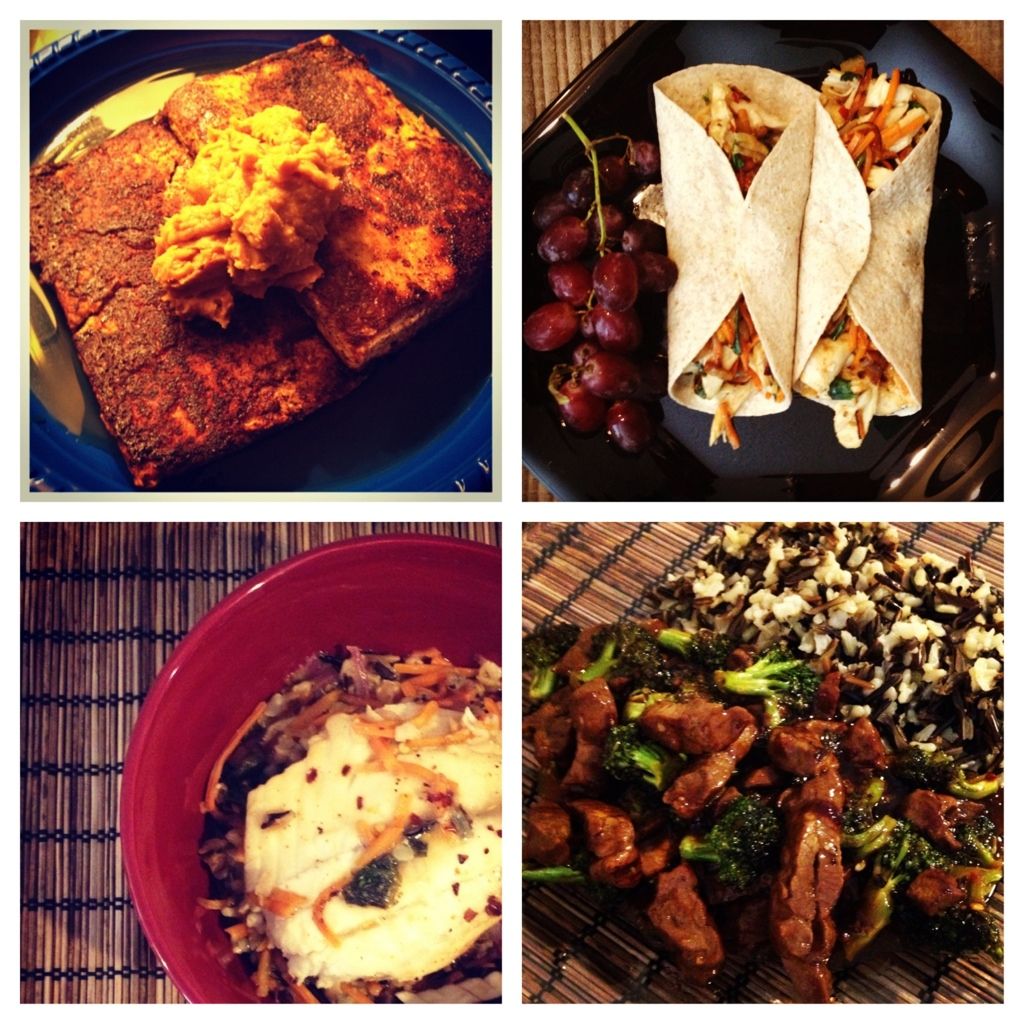 Tofu French Toast, Sweet Chili Chicken Wraps, Tilapia Stew with mint and sauteed vegetables, and Beef and Broccoli with wild and brown rice.
I also enjoy reading and try to keep up with way too many television shows :)
3) What do you think is the biggest misconception about lawyers?
Probably that all lawyers are rich sharks who only care about making money and themselves. I think the legal field has people like that, but there are also some really kind and selfless attorneys who work very hard for their clients for very little pay in public interest fields. For some reason everyone forgets all about that type of lawyer!
4) What's your favorite vacation you've been on?
Most of my trips have been for study abroad purposes, but they've been really great travel experiences just the same. In college I studied abroad in Cork, Ireland, but got a chance to travel all over Ireland and Northern Ireland during the semester. I also took brief trips to Scotland, England, and France during spring break.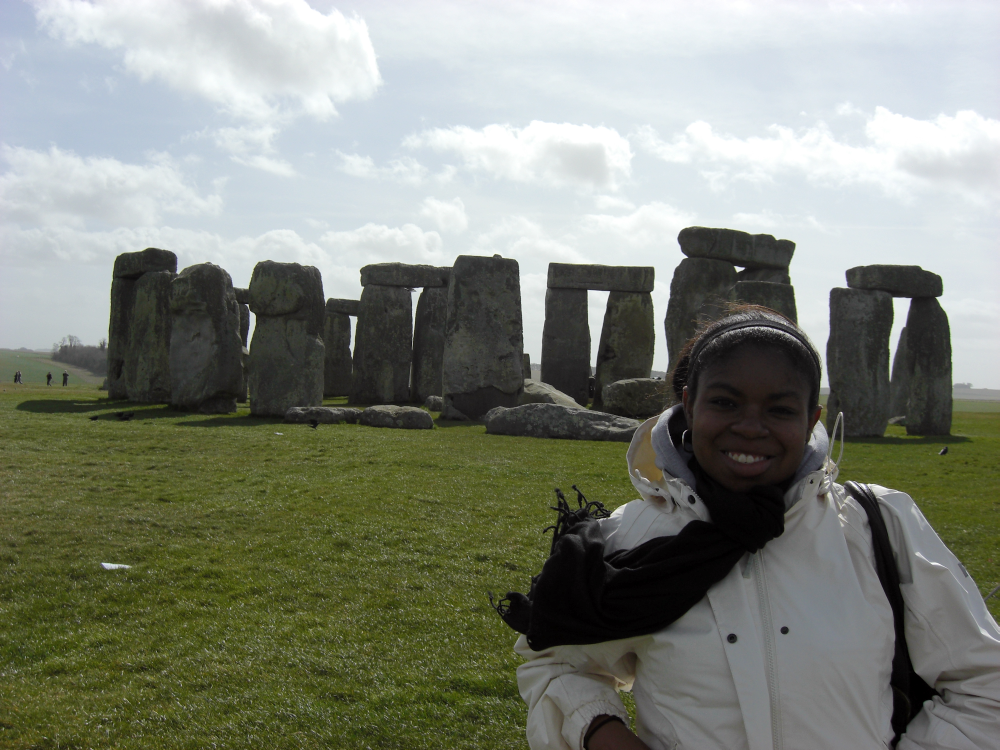 Stonehenge.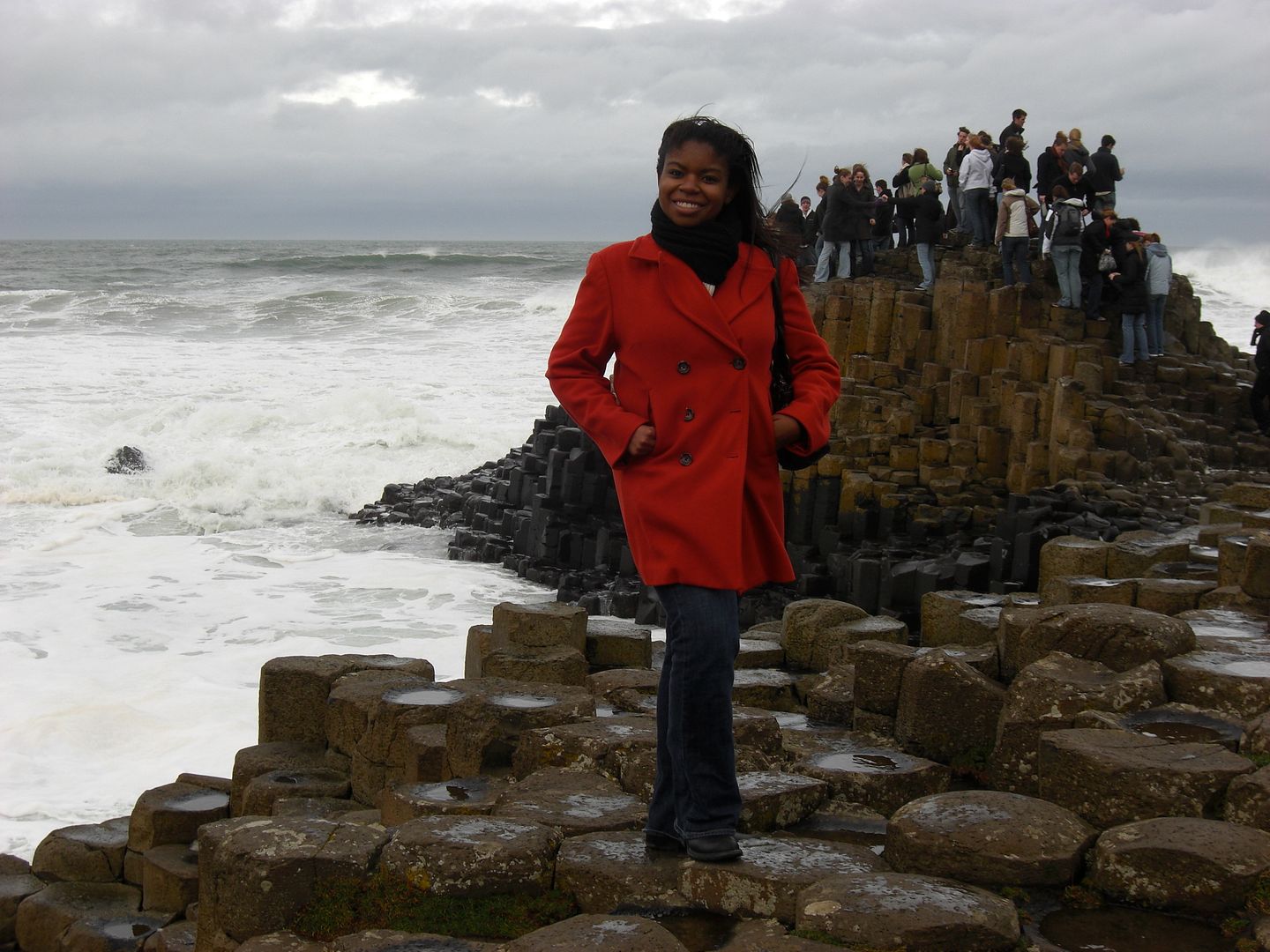 The Giant's Causeway in Belfast, Northern Ireland.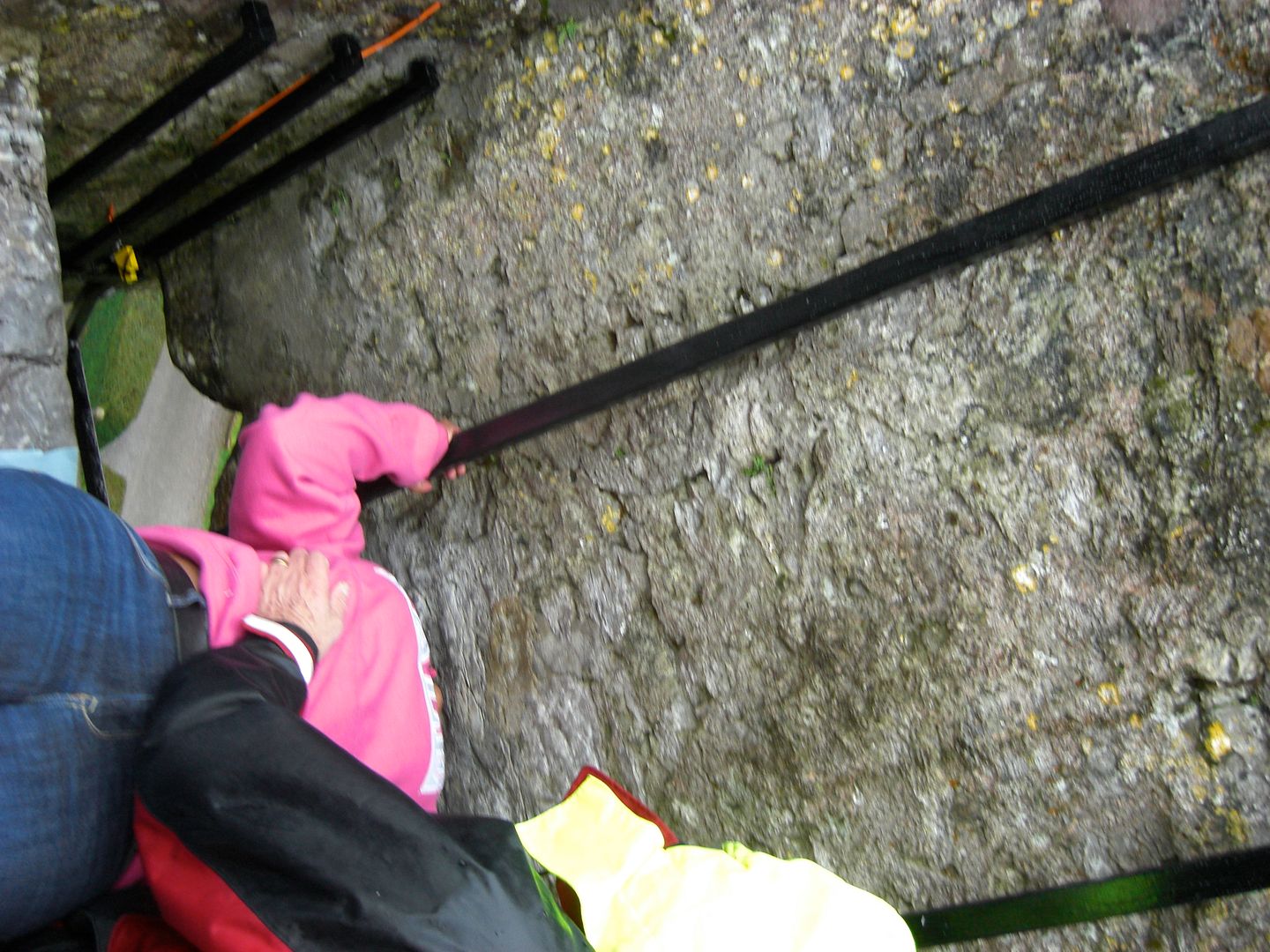 Me kissing the Blarney Stone in Ireland.
The Eiffel Tower in Paris.
That semester abroad was all it took to make a lifelong traveler of this small town girl. Since then I have been to Italy twice, once for a ten day whirlwind trip through Tuscany, Umbria, and Rome with my residential college and again for a six week study abroad program last summer. I also worked in London the summer before law school for two months.
Me with Ewan McGregor at a 4th of July event in London
Also got to meet Stanley Tucci.
Next on my to visit list: Greece, Spain, Egypt, and Germany. And Prague because everyone I know who has visited there loved it!
5) What is your best and worst home renovation project?
I am an apartment dweller so I've never really done any home renovation projects but if I had enough space and money for the project, my dream project is to build a Beauty and the Beast style library with floor to ceiling bookshelves and those rolling ladders. I would want lots of places to curl up and read, including at least one window seat and one overstuffed chair that is big enough for me and everyone I know to sit in with room to spare. I would also want a skylight and tons of windows for natural light during the day.