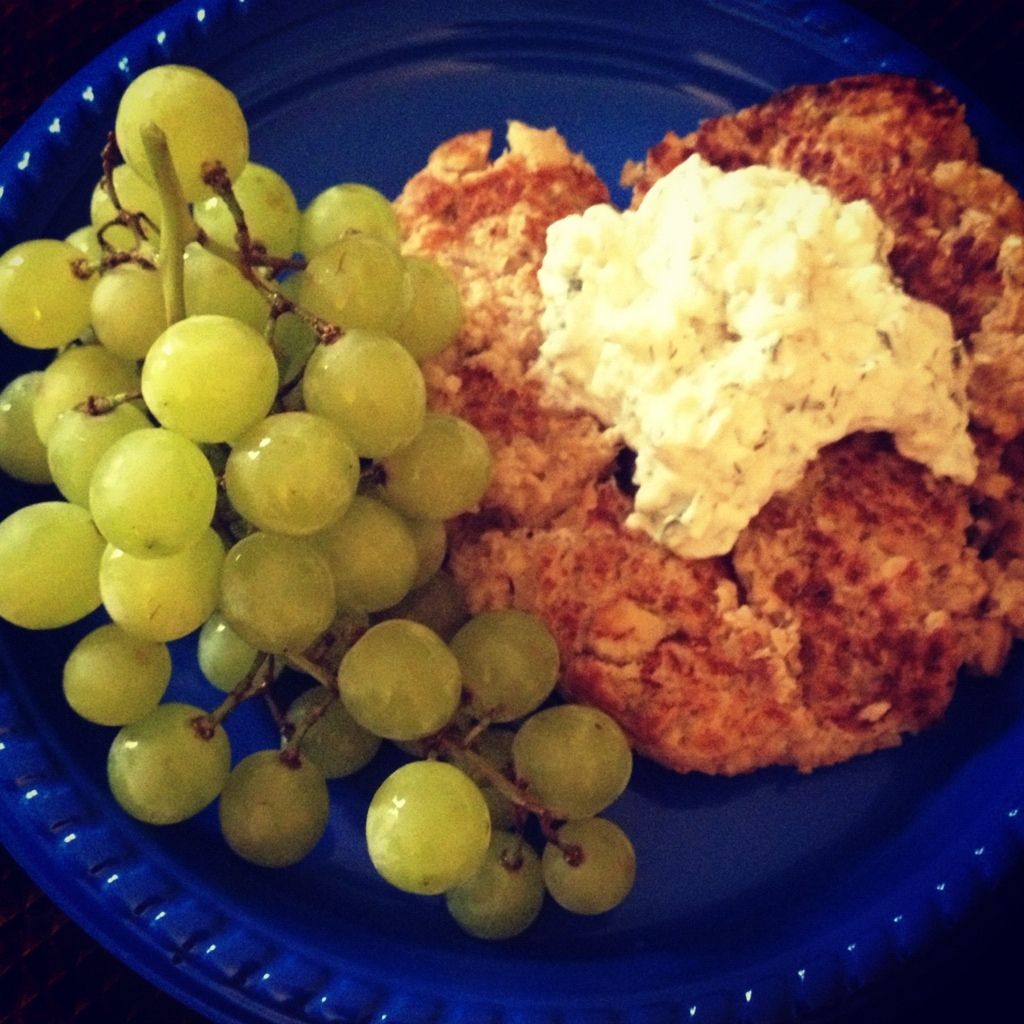 For the Salmon Patties:
1/4 Cup Whole Wheat Flour
1 Package of boneless skinless salmon (by the tuna. I used Chicken of the Sea brand)
Liquid Egg Whites (enough to make the mixture look wet)
Spices of choice (Optional, but I used salt, pepper, and a bit of cumin. Choose your own adventure here.)
Mix all ingredients together breaking up any large clumps of salmon. The resulting mixture should look sort of wet. Heat a skillet over medium heat and spray with cooking spray. Dump half of the salmon mixture onto the skillet and shape it into a patty. Do the same with the second half of the mixture. I tried to make one big patty and it fell apart when I tried to flip it. Learn from my mistakes. Do as I say, not as I do. You will know the patties are ready to flip when you can easily scoot each patty around the pan with a spatula. Flip the patties and gently press them down into the pan. When the bottom is firm and you can easily slide the spatula underneath the patty, they are ready to serve.
If desired, you can make a spread for your salmon patties with half a container of Greek yogurt, about an ounce of fat free feta, dried dill, and dried parsley. If you don't like dill and parsley, feel free to experiment with your own spices! I've also eaten these with honey mustard instead of the Greek yogurt spread and thought that was delicious too. Enjoy!