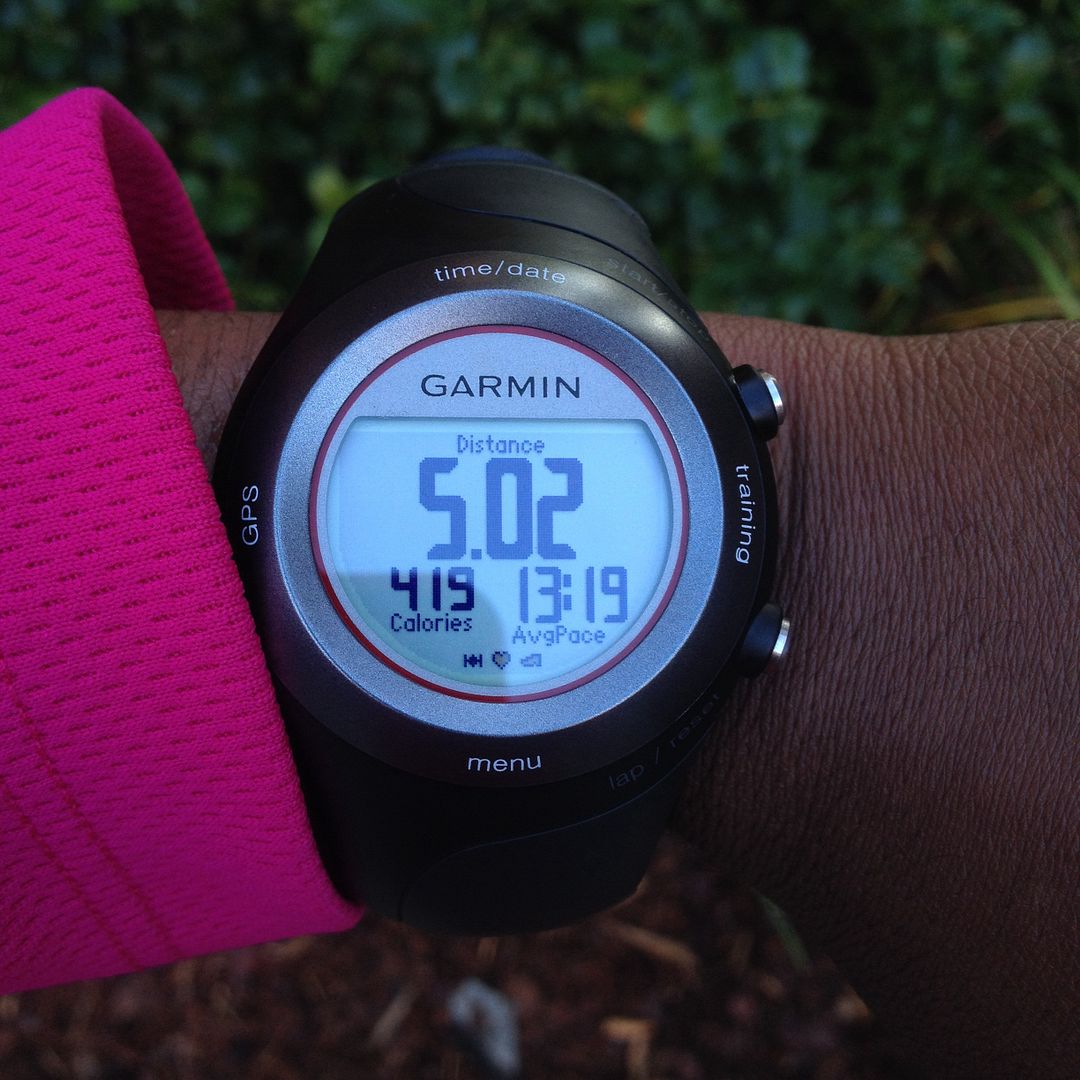 Less than twenty four hours after yesterday's 3 mile treadmill run, I headed out for more punishment 5 more miles. Today was the first day that it was truly cold out. It was in the mid 40's when I started my run and I actually felt a little cold even in long sleeves.
Normally I turn my Garmin on and let it find a satellite signal before I go outside, but I forgot this morning and regretted it. I stood around for several minutes waiting for the stupid thing to find a signal before finally decided to turn the GPS off altogether and let it track the run using the foot pod. I never managed to calibrate my foot pod, but I've been wearing my Garmin for treadmill runs lately and the foot pod data has been fairly close to the treadmill readings. I took a familiar 5 mile route just in case the foot pod decided to act crazy, but there was no need. My Garmin beeped almost exactly where it normally does for mile 1. After that, I felt fairly confident that I could trust it. Here are my splits:
My intention was to take this run slow and easy since I ran at a harder pace last night. I pushed a little harder than I meant to int he first mile because I was freezing. I kept thinking that if I picked up the pace a little I would warm up and be more comfortable. I made myself slow down for the rest of the run, though. It wasn't too hard once I got to the park. There was fog rolling over the lake and it was absolutely gorgeous with the ducks swimming in the morning light. I stopped to snap a few pictures, but I couldn't really do it justice.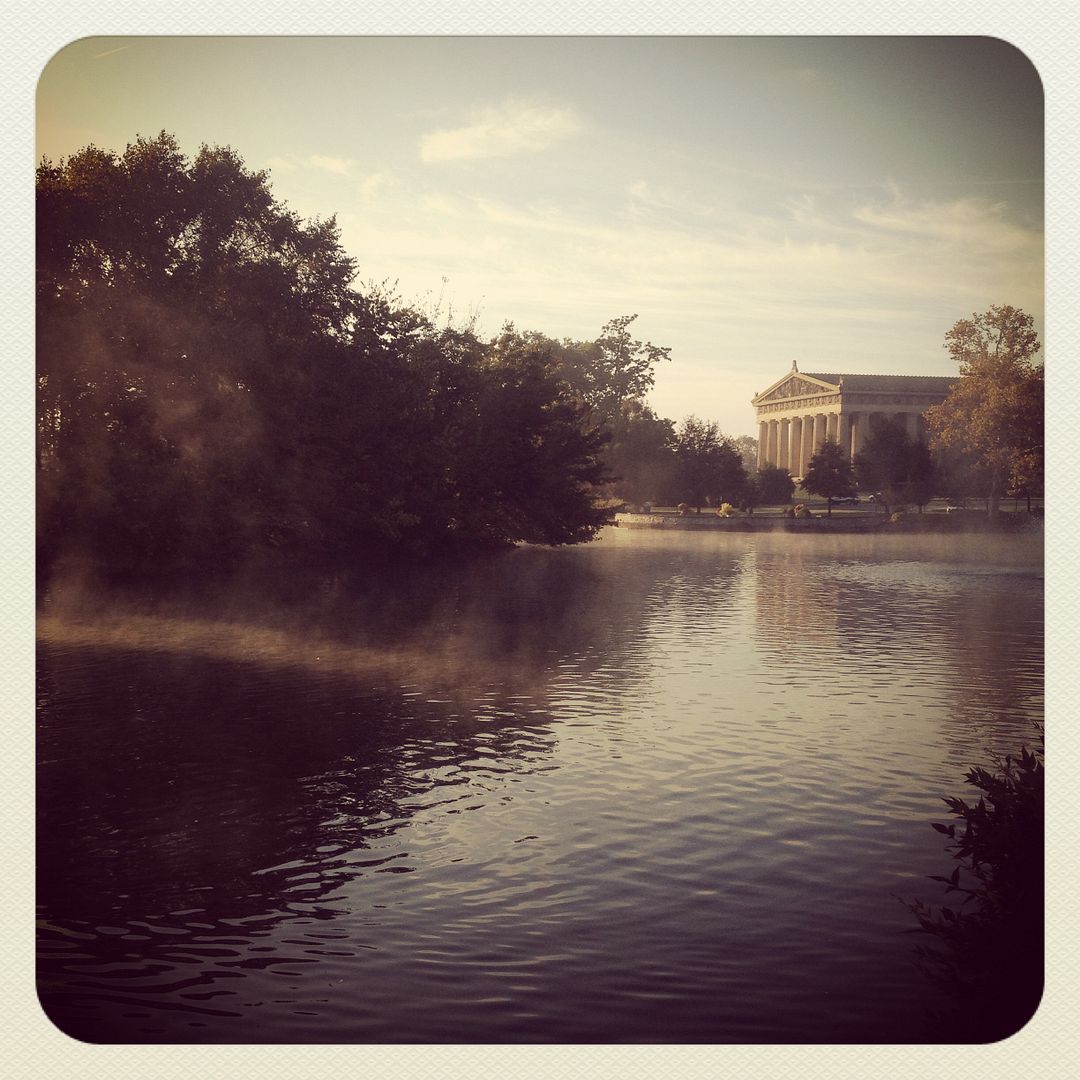 Sometimes I need an assist from Instagram to make up for my lack of photography skills :)