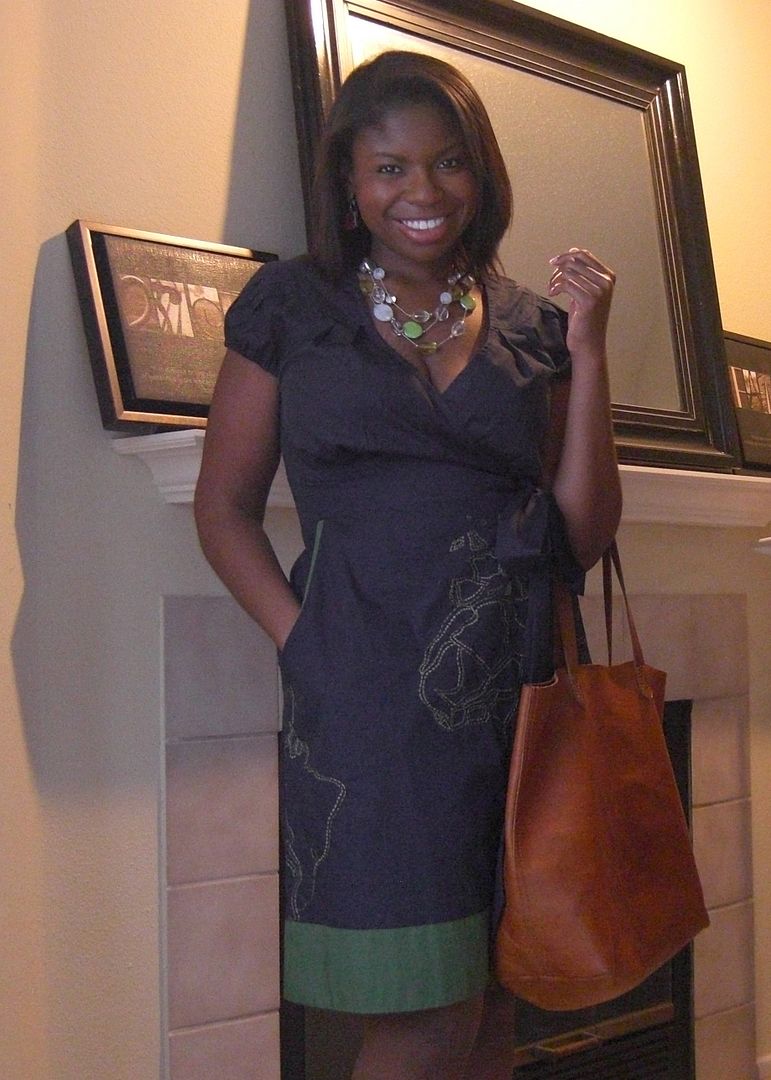 I have written about
eShakti
on my old blog, My Fashion Confession,
twice
before
, but when I recently got an email from an eShakti representative asking me to write a third review I thought I would share my feelings about the company with everyone here.
If any of you ladies are like me, you have found that perfect dress, fallen in love with it, and gone to try it on only to find that your normal size doesn't fit, one size up is too big, and one size down is too small. I think that problem happens even more often when you are on a weight loss journey like me. Please tell me I'm not the only person who has struggled through that in between sizes phase where you can't find anything that fits! If you know what I'm talking about, you might want to give eShakti a chance for one simple reason: custom styling. I love eShakti's line of vintage-inspired clothing and I thought some of you might be interested as well. I know this is a running and weight loss blog, but I am also a girl who loves pretty dresses, so read on if you're into that kind of thing as well.
Custom Styling
If you have never heard of eShakti, here is the scoop: they are a company that makes gorgeous, customizable clothes in sizes 0-36W. Have you ever loved everything about a dress but the sleeves? Have you ever wished that the dress was the perfect length, no tailoring needed? If so, eShakti might be a good fit for you.
When I saw this dress I immediately fell in love with it, but say you like your dresses to hit below (or above!) the knee rather than the knee length options that I like. Customers ordering this dress are able to choose the length of the dress that best suits their needs and you can even choose whether you want a deep v-neck or a standard v-neck. Other dresses offer additional options too. For instance, you can remove the embroidery on certain dresses or even choose a different type of sleeves if you don't like the standard option.
For this dress, I entered my height in the order form and chose a standard size based on measurements I took of my bust, waist, and hips. I wanted a knee length dress and the length and size were spot on. I was really happy with the fit of the dress I received. While custom styling adds a charge of $7.50 to the total price, that is still cheaper than having an item tailored elsewhere and it is really nice to get a dress in the mail that fits perfectly!
Style
Most of eShakti's offerings are feminine, vintage-inspired dresses, skirts, tops and jackets. If you like the clothes at Anthropologie or Modcloth, you will probably like eShakti's offerings as well.
Price
On a scale of Old Navy to Anthropologie, eShakti is somewhere in between in terms of price. If you are used to buying $30 dresses at Old Navy, eShakti's $80 dresses might seem a bit pricey. On the other hand if you frequently purchase $150 dresses at Anthropologie, eShakti will seem like a steal. I guess what I'm saying is that it's all relative.
Quality
I have never been disappointed with the quality of an eShakti item. Their custom styling is really well done, they use good quality materials, and by washing them in cold water and air drying them I have found that they hold up well over time. This particular dress is made of a nice cotton and I think I will be able to wear it all winter with boots and all summer with sandals and sunglasses.
Necklace: New York & Co (old)
Heels: Modcloth (old)
Bag: Madewell via Ebay
Overall
Bottom line: eShakti makes great clothes. I paired the dress with heels and a statement necklace here, but I could definitely see myself dressing it down with sandals in the summer or pairing it with boots and a cognac leather jacket during the fall and winter.
Interested in getting your own custom dress from eShakti? Now through October 15, 2013 eShakti is having a buy 2 get 20% off sale. You can visit their website
here
. Happy shopping!
*Full Disclosure: eShakti sent me the dress above free of charge for this review, but the opinions expressed are my honest assessment of my experience.