The Hot Chocolate 15/5k is coming to Nashville early next year and I was recently offered an opportunity to be get involved as a Hot Chocolate Blogger. Since today was a rest day, I thought it would be a good time to tell you more about America's Sweetest Race.
The official charity of the Hot Chocolate races is Ronald McDonald House Charities. Runners who are so inclined have the opportunity to fundraise for RMHC. As an added bonus, if you raise at least $250 you qualify for a gift card. Raise at least $500 and your entry fee will be reimbursed. Raise $1000 or more and you get the gift card and the free race entry and the satisfaction of knowing you helped the families of critically ill children stay near the hospital while their kids get treatment.
In addition to the chance to fundraise for a great cause, there are other incentives to sign up for this race, namely a pretty cool swag bag. In this case, the swag you get is not an actual bag, but one of these: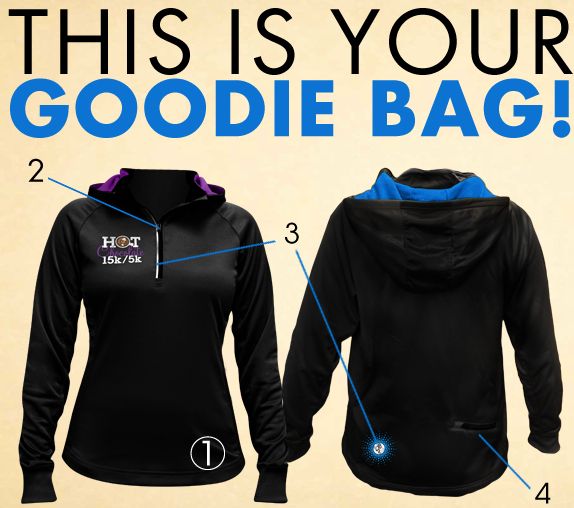 Cool, huh?
I plan to participate in the Nashville event, but the Hot Chocolate races are also in Atlanta, Chicago, Columbus, Dallas, Denver, Los Angeles, Mineapolis, Philidelphia, Pheonix, San Diego, San Francisco, Seattle, and St. Louis. Chances are you live close to at least one of these cities. If not, you could always make it a destination race. Might be worth it just so you can say that you literally ran for chocolate.
In case the name of the race didn't give it away, folks who finish the race get lots of, you guessed it, chocolate! Rumor has it that there are finisher's mugs filled with hot chocolate and fondue, and omg why are you still reading this? Just go sign up for the race already!
The good news is that Downsizing readers can enter the code
DOWNSIZEMUG
at
checkout
to get a free travel mug with your registration. You can also purchase Hot Chocolate paraphernalia at their shop which is located
here
.
Full Disclosure: As a Hot Chocolate Blogger I get a free race entry in exchange for mentioning Hot Chocolate Nashville on my blog and other social media accounts. However, the opinions offered here are mine and I am legitimately excited to run this race next year!