This has been my third week of marathon training and it went pretty well. I'm following the distances on the
Hal Higdon Novice 2
plan, but I'm doing all my runs in intervals as per the
Jeff Galloway Run Walk Run
method. So far I'm really happy with my hybrid plan and since it seems to be working for me I'm going to try to stick with it through my whole training cycle. This week my schedule was so hectic that I had to run four days in a row to get all my runs in. After completing 6 easy miles today, I am proud to say that I got through it. Here are links to my posts from
Thursday
,
Friday
, and
Saturday
. Now, let's get on with today's run.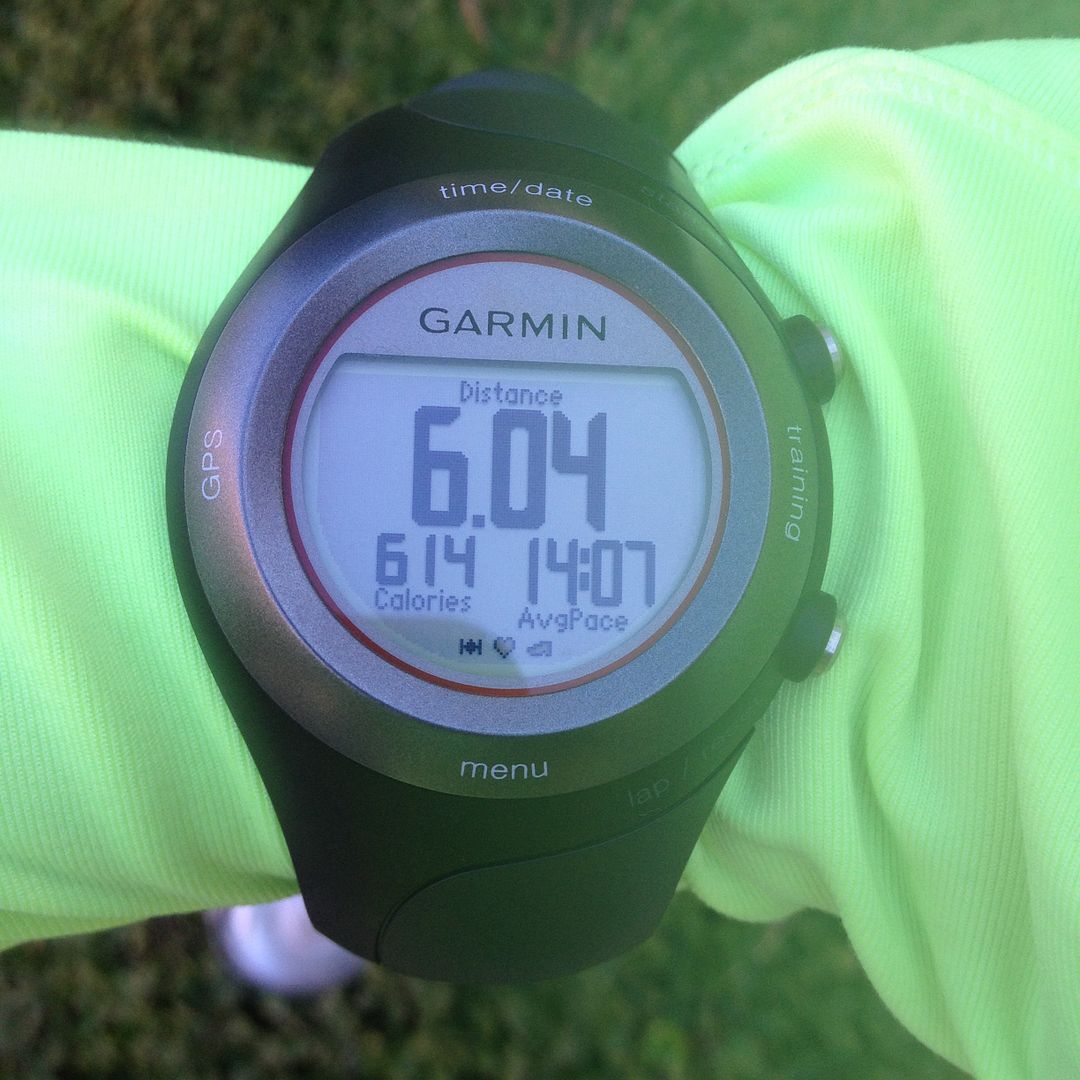 I managed to get out the door early this morning. For the first time this fall it was actually cold enough for gloves. One of my aunts gave me a bright yellow running hoodie last Christmas that has reflective strips on the outside and this warm fuzzy material on the inside. I wore it this morning thinking it would keep me warm since I planned to run slow, but as it turns out I was glad for the reflective strips too since my route took me through some serious fog.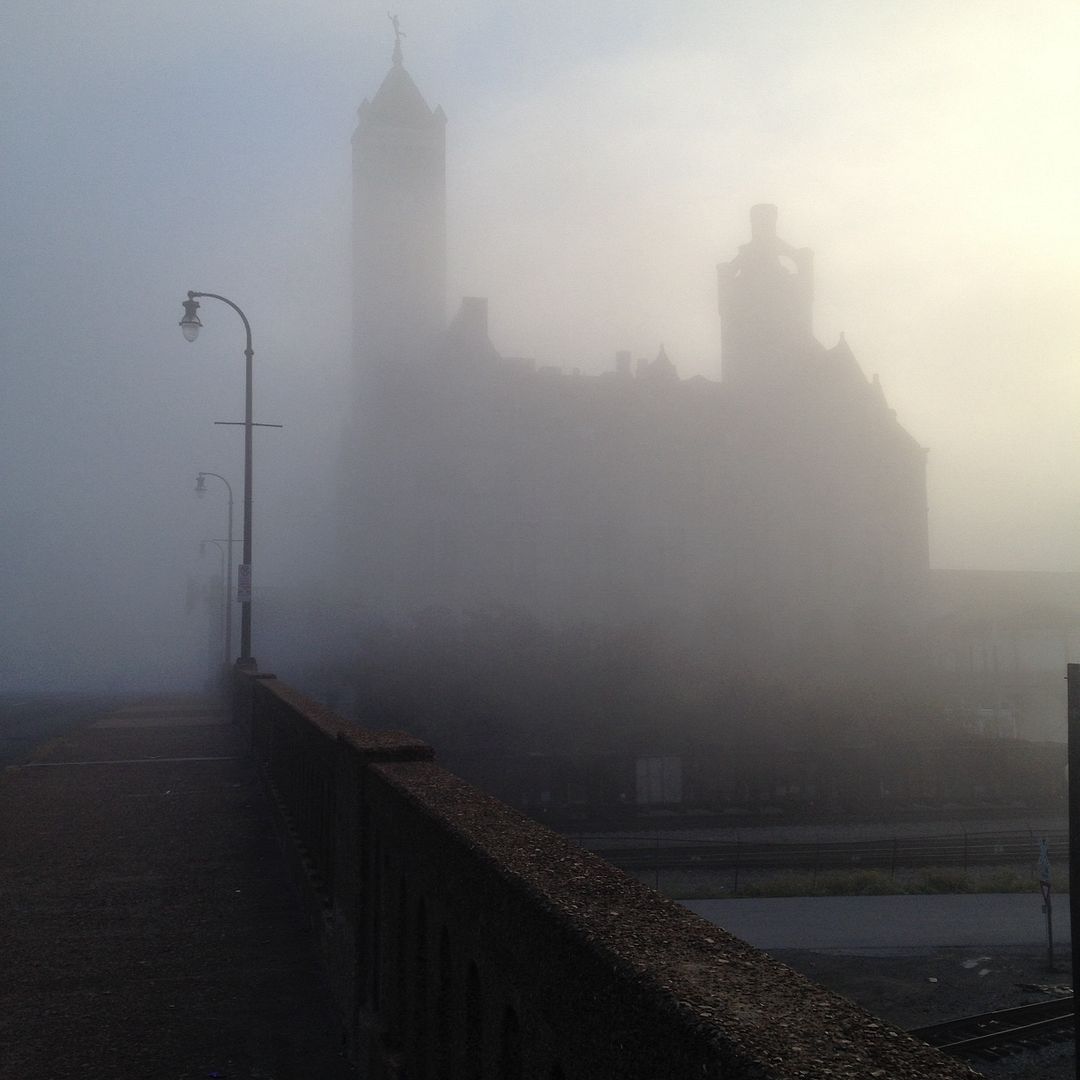 It was eerie and I almost had a meltdown every time I saw someone coming towards me out of the fog because I have seen that scary movie, y'all, and the minority character dies first.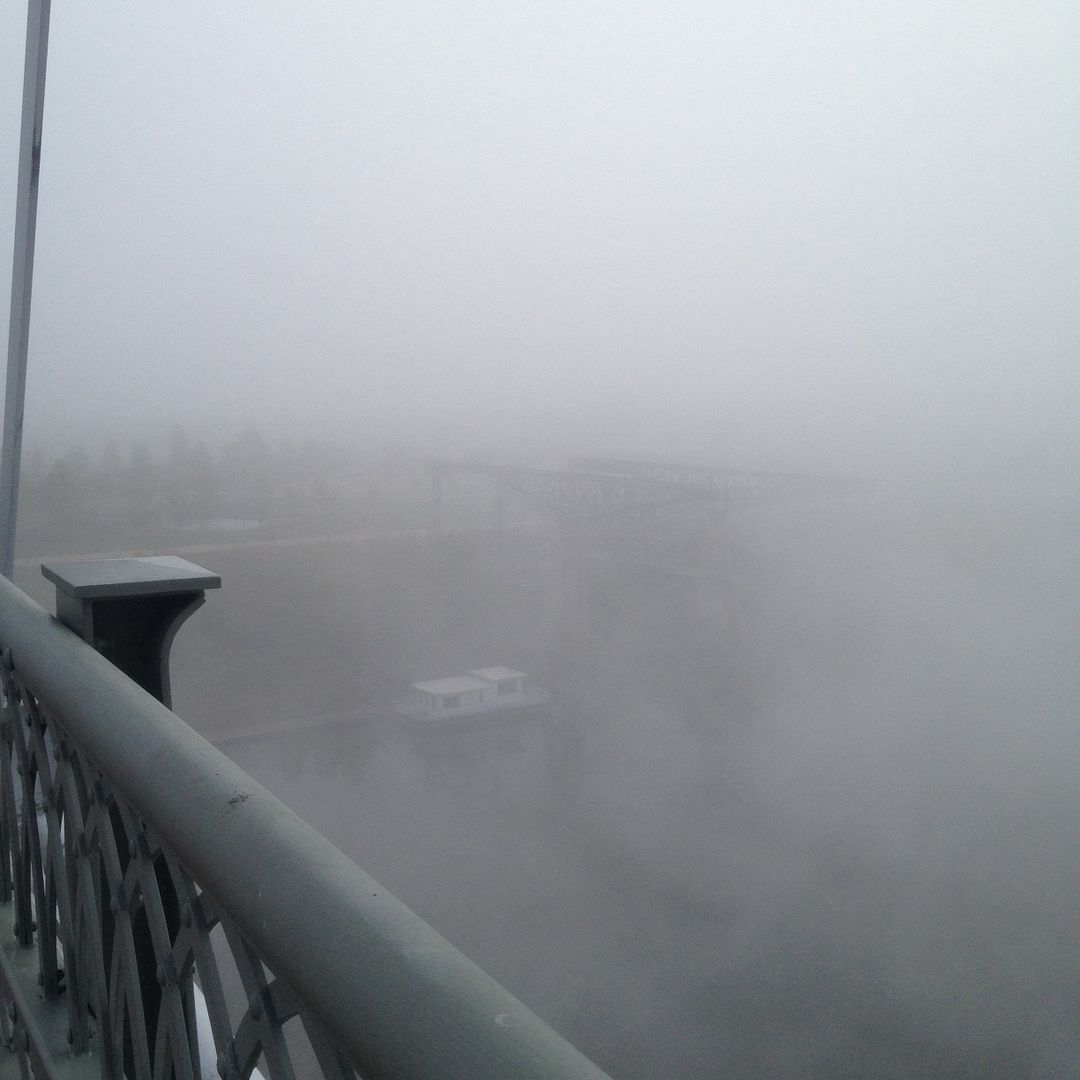 I stopped on a bridge to take this picture and it was way too quiet for that time of day. It made me so nervous that I decided to change my route and go back where there was better visibility. I'm sure there was a very disappointed werewolf/vampire/other supernatural creature laying in wait on the other side of that bridge, but I would rather be the main character who lives until the end of the movie. I had no intention of being the peripheral character who dies in the first ten minutes to warn the viewer that something wicked this way comes. In any case, I survived to run another day. Here are my splits: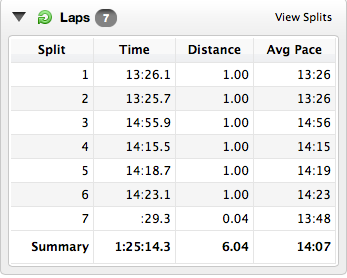 I took a somewhat hilly route and that combined with an intentionally slow pace after 3 straight days of running made for slower mile times than I have been seeing lately. I was okay with that, though. Today was about getting in the miles and enjoying the cool air. Done and done.