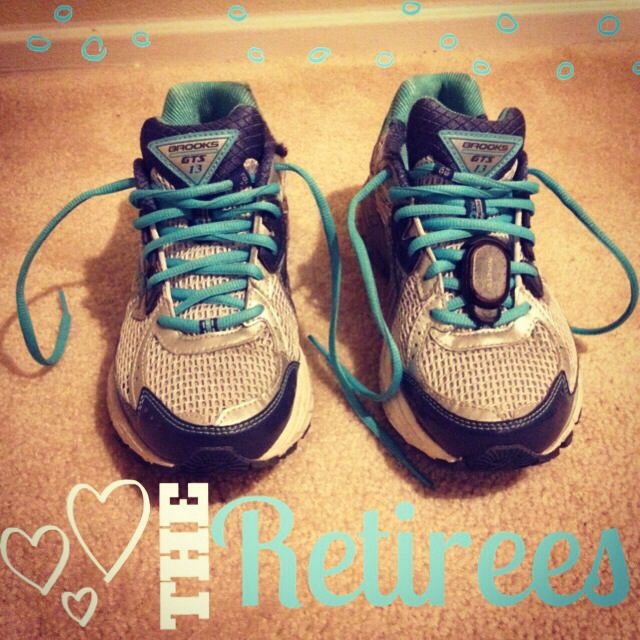 During yesterday's
6 mile run
, I started to feel a familiar twinge in my knee. My initial response was to panic, ugly cry, and abandon my dream of running 26.2 at 26. Then I realized that I had been wearing the same shoes since May and during that time I trained for and run a half marathon. Most running gurus say you should change your shoes every 300 miles or so because the padding starts to break down in the soles and they stop providing adequate support at that point. I didn't track how many miles I had actually put on those shoes (bad Ashley), but I'm pretty sure it was at least 300. The problem, I decided, was that it was time for new shoes.
I had a meeting and class this morning so I planned to go get new shoes after lunch. I had a block of tofu that needed to be used up so I whipped up an apricot ginger marinade while the tofu was draining and the oven was pre-heating. After I sliced the tofu I coated each piece in the marinade and put it in the oven to bake. I was really happy with the finished product.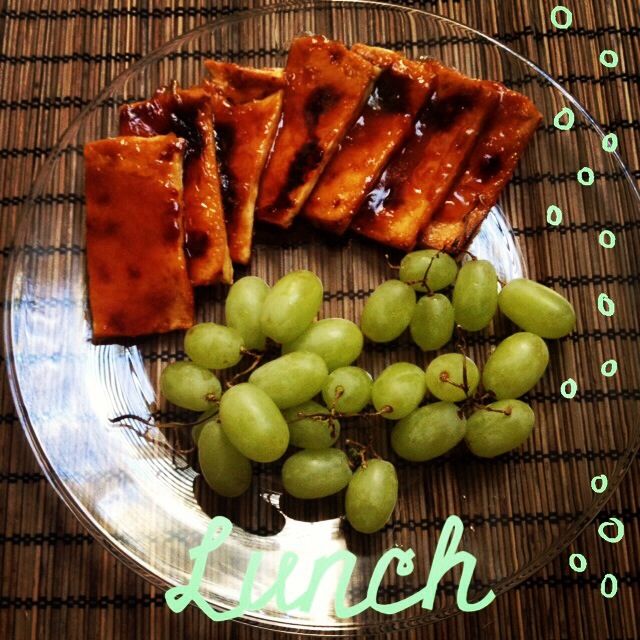 I watched this week's episode of the Vampire Diaries on Hulu while I ate and it was sad, y'all. I won't spoil it for the people who aren't caught up, but I teared up and that doesn't happen very often. I finished up my lunch and headed to my favorite local running store to get some shoes. (As an aside, does everyone remember the Youtube video
Shoes
? It was totally playing in my head as I typed that last sentence.)
My visit to the running store was, as usual, short and sweet. The owners are two older men who have been running and coaching runners for years. I walked in the store and told them I needed new shoes. He asked how long I had been running in the ones I was wearing and I said I thought I had gotten them in
May
. He said that was pretty old and then went to find me something similar. I guess they didn't have anymore Brooks Adrenalines (like my old ones.) He had me try on two different pairs of shoes then sent me out into the parking lot to run in each pair and see how they felt. I ended up choosing the Asics above. They have some sort of gel in them and my initial impression was that they were squishier than the Brooks. The guy laughed and said that was because the cushioning in my old ones was so broken down. I didn't really like the second pair I tried on and he said I looked more comfortable in the Asics. They still offer pronation control like the Brooks Adrenalines and they felt comfortable. Asics will also, apparently, be donating some percentage of my purchase to prostate cancer research, hence the blue. Apparently there were no pretty pink running shoes that work for my feet and benefit breast cancer research or some other lady disease so I had to settle for these. Hopefully I will like them because we are going to travel many miles together before February.