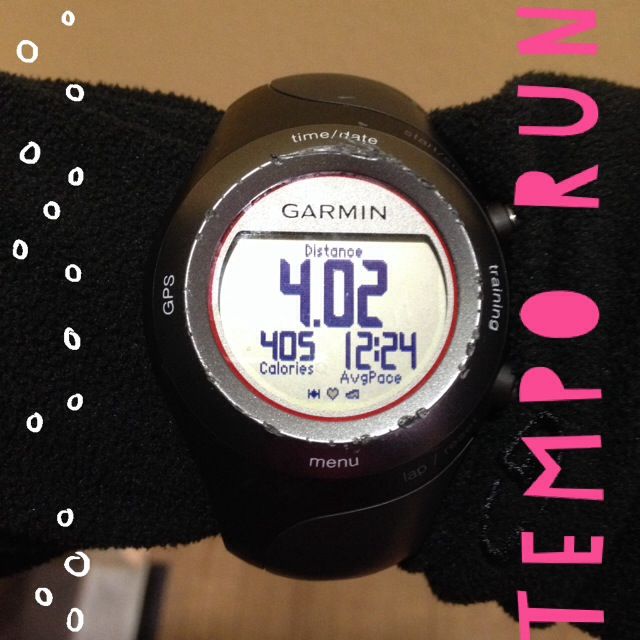 This morning after breakfast I made time for a tempo (for me) run. Even though it is fall break, exam period at my law school starts next week. Since my entire grade for each of my classes is based on a final exam, this time of the semester is incredibly stressful. I am just proud that this year I am managing my stress by running instead of eating.
I deliberately waited to do my first run of the week today since tomorrow is Thanksgiving. I regretted it as soon as I walked outside. The feels like temperature today was around 16 degrees and the wind was crazy. It rarely gets this cold in Tennessee so I had trouble finding a warm enough outfit. I wound up wearing a pair of my aunt's old workout tights that were way too big, a tech shirt, a fleece, and thinsulate gloves. I was still pretty cold, when I had to wait at stoplights, but I just told myself to work harder during my running intervals so I could get warm. I decided to start increasing the length of my running intervals to 2 minutes and leave my walk intervals at 1 minute. My ultimate goal is to be doing 3 minute run and 1 minute walk by the time the marathon rolls around.
Part of the reason I waited to do my first run of the week until today was so that I could start banking calories for Thanksgiving tomorrow. I also plan to get in a run tomorrow and maybe the day after that as well. My grandmother hosts Thanksgiving dinner every year and she isn't a very health conscious cook. My current plan is to have as much turkey breast as I want, a serving of sweet potatoes, and a serving of dessert. If I know my grandmother, that will be about all I can safely eat because everything else will be loaded up with butter, sugar, and other problematic ingredients. Of course, the sweet potatoes and dessert will be full of problematic ingredients too, but of the foods that are likely to appear tomorrow, those are the only ones I love enough to potentially gain weight over.
I love my family, but I hate going to family gatherings now that I am on my healthy journey because I know that they will revolve around foods that I can't eat. As I was running today I kept thinking about what I would make if I were planning the Thanksgiving menu. Here is what I came up with:
Spinach Salad Bar w/ Assorted Toppings (Baby spinach, fresh fruit, sliced nuts, light salad dressings)
Possible Addition: A Light Soup
Fresh Fruit Bowl (strawberries, kiwi, fresh pineapple, apples, berries, etc)
Sadly, if I suggested such a menu my entire extended family would mutiny because there are no mashed potatoes and the vegetables aren't smothered in bacon grease. Such is life, I suppose. What is your family having for Thanksgiving?