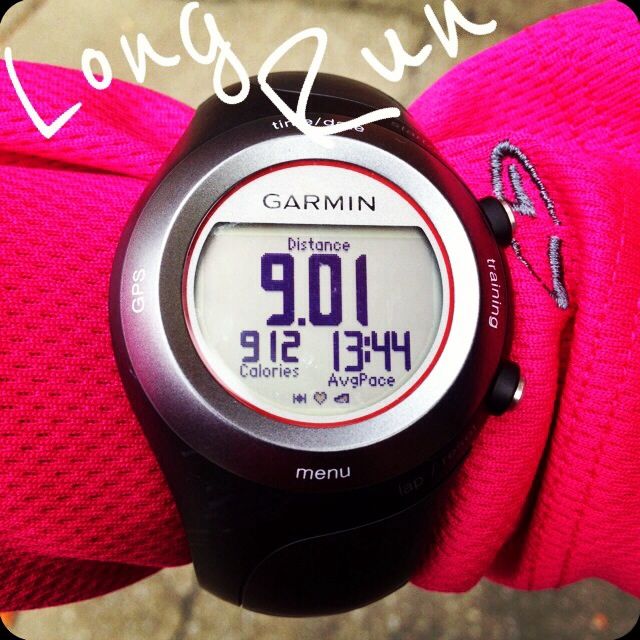 This morning I ran 9 miles. Now everything hurts. Ok so maybe that's being melodramatic, but my hips and lower back were not pleased with me after I finished this run. On the plus side, this was my best long run in weeks. It was a shorter long run and I took a far flatter course than I've been taking for my long runs, but flatter in my world still means 359 feet of elevation gain.
I decided on a route that would take me through a local park and I regretted it almost as soon as I got there. On the way into the park I noticed that there were more cars than usual and as soon as I started my usual loop of the pedestrian path I figured out why. There was a charity walk going on and the park was chock full of people. I had planned to run 4 miles in the park and I thought about heading home early and finishing my run on the treadmill. The walk hadn't actually started yet and people were gathering in one concentrated area of the park so I decided to keep running in the park and see how far I got before the walkers took over the path.
I had finished almost 3 miles before the event started and the path was suddenly full of people. I was determined to finish one more mile in the park without dodging in and around the people moving slower than me so I took to the little road that wraps around the pedestrian path. There aren't a ton of cars on that road and the ones that are there are driving pretty slow since the road is inside the park and there are speed bumps and frequent crosswalks to contend with. Even so, dodging cars isn't really my idea of a running good time. I was able to finish the last mile I planned to run in the park and go on with my regularly scheduled route.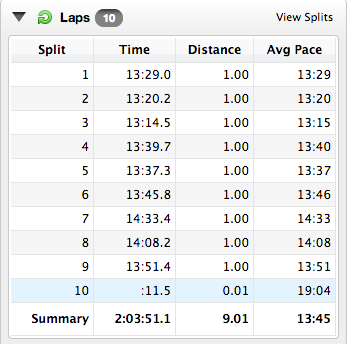 At some point during mile 7 one of my aunts called to ask me what I wanted for Christmas. I stopped to tell her what I wanted and whine briefly about all the people in the park. I continued with my run, but had to stop less than a mile later to take another call. Apparently I went and got popular and nobody told me.
It was almost lunchtime when I got home so I took a quick shower and headed to my favorite bakery for a sandwich and a chocolate chip cookie. Even though this was a shorter long run than usual, I figured I earned it. I spent the rest of my afternoon watching a movie called Olympus Has Fallen on Netflix. It was actually really good. Given, my standards are kind of low since I don't have cable and the bottom of the Netflix barrel is in sight, but I was entertained.