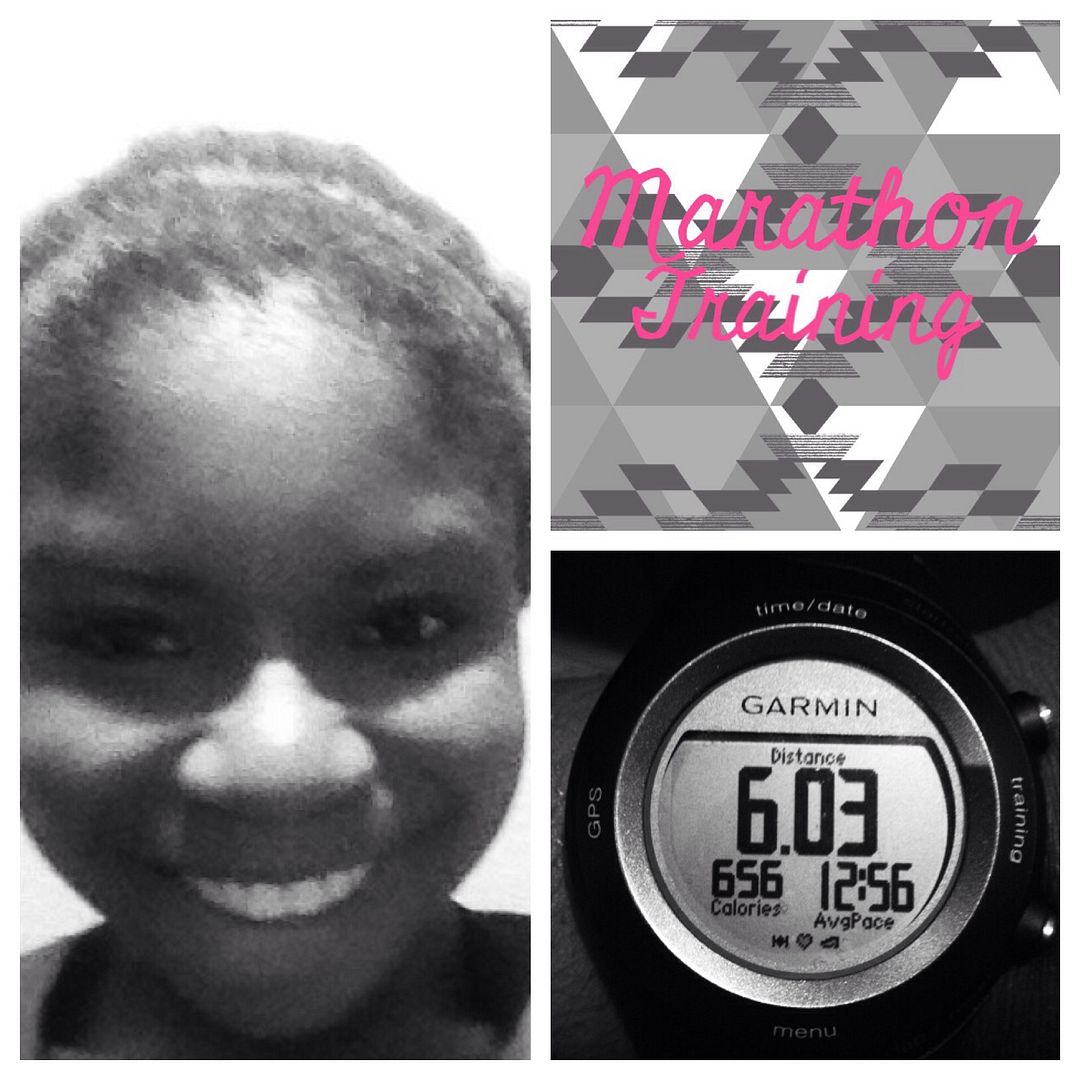 This week has been ridiculously busy. Fortunately, it is a step down week on the training plan so my mileage was a little lower than normal. I was supposed to run four times this week--two 3 mile runs, a 6 mile run, and a 9 mile long run. I wasn't able to work four days of running into my schedule so I made an executive decision to combine the two 3 mile runs into one 6 mile run. I'm sure there are really good reasons why I shouldn't do that kind of thing and I should have just skipped one of those three mile runs, but I will have to schedule time to regret my decision later because at the moment I'm a bit swamped.
Today, I got in 6 miles and I felt pretty good. I had a long and stressful week and I could feel it all melting off of me as the miles went by. I did my running intervals as fast as I could and I was really proud when I saw my average pace. My last few 6 mile runs have been at a 13:09 per mile pace or slower so 12:56 per mile was good for me. Here are my splits:
I've really got to work on keeping my splits more consistent. I almost always start off too fast and then slow down in the later miles. It would be better (and less exhausting) if I could pick a pace and stick with it for my entire run.
It is finally starting to get cold enough for winter running gear in Tennessee and it feels amazing. Lately I've been holding my phone in my hand while I run instead of putting it in my arm holster. I like being able to quickly take pictures or change the song mid run without taking the arm holster off. It worked really well when it was warmer, but then it got cold enough for gloves. I kept needing to take my gloves off to use my phone and it was annoying. Taking a glove off and putting it back on took up time and standing still that long meant that I started to get cold. I did some googling and found a solution.
Touchscreen gloves. I looked for a pair of these last winter, but I couldn't find any that were cheaper than $30. I happened to come across these and ordered a pair for $9 on Amazon. I tried using my phone with them on and they actually let you use the touchscreen. They might be a little thin if you live somewhere super cold, but I think they're going to be exactly what I need.