I think most women remember having the period talk. You know the one. You probably had the period talk with your mom or some older woman in your life somewhere around middle school. They probably sat you down and told you your body was changing and that you were becoming a woman. You probably felt awkward and uncomfortable and couldn't wait to get out of there so you could vent to your friends about how your mom took it to defcon crazy and it was mortifying. Well ladies, it's time to get a little awkward because today we are revisiting the period talk.
WHAT IS A MENSTRUAL CUP?
In the early years of my period, my mom bought me Always pads and junior size tampons and I thought those were my only options. It wasn't until recently that I learned about a pad/tampon alternative called menstrual cups. Several companies sell them, but this review is about a specific brand called the
Diva Cup
.
If, like me, you had never heard of a menstrual cup, I will give you a brief overview. When I first came across the
Diva Cup
website, I thought it was a revolutionary new thing, but according to
Wikipedia
, the first patent for a menstrual cup appeared in the 1930s. Menstrual cups can be made of various materials, but the thing I liked about the Diva Cup is that it is made of silicone. Some cups are disposable, but the Diva Cup is reusable, meaning that if you take care of it, your Diva Cup might last you for years.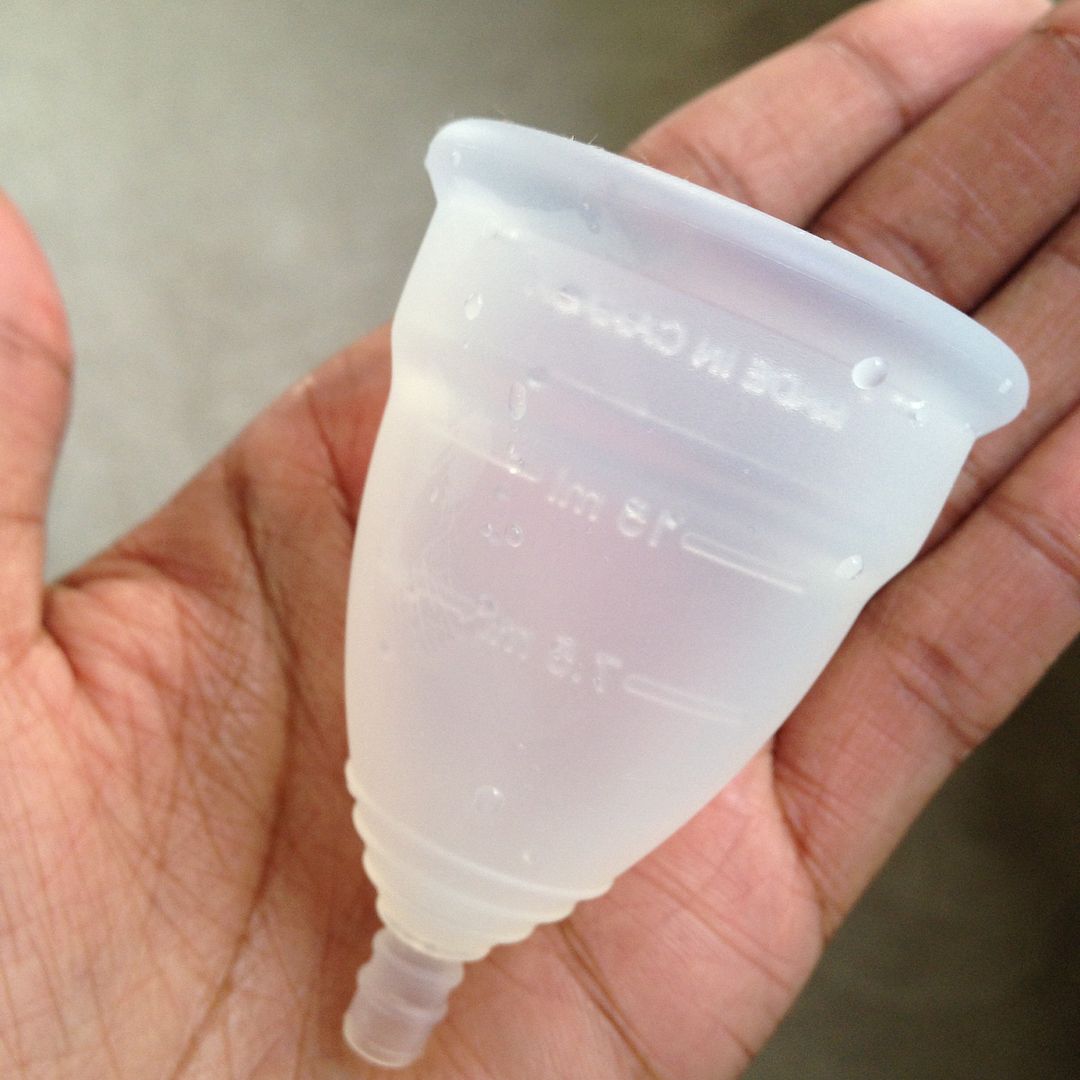 The Diva Cup is shaped sort of like an upside down bell. The silicone is pliable and you insert it in the vagina by folding it to approximately the size of a tampon and sliding it in, being careful to angle it towards your tailbone. Once inserted, the cup pops open and forms a seal in your vagina allowing the cup to catch your menstrual fluid. Later, you carefully remove the cup by pinching the bottom of it to break the seal it has formed inside your body and you empty the fluid into the toilet. You then wash the cup and reinsert it. You repeat this process until the end of your period. Your body doesn't produce nearly as much menstrual fluid as you might think, and most women find that they can go up to 10-12 hours at a time without emptying their cup. At the end of your cycle, you wash the cup again and store it in the little drawstring bag that comes with the cup. If you want, you can boil the cup in a big pot of water to really sterilize if before you store it. If you're looking for more information, I suggest checking out Diva Cup's question and answers page, beginning with
Your First Questions
and
How It Works
. They also have an
Educate and Empower
page full of information about how your vagina and menstrual cycle works.
MY EXPERIENCE
Inserting the Cup
The Diva Cup is a really good alternative to tampons and pads, but there is a learning curve in terms of folding and inserting the cup properly. The Diva Cup website has some pictures and written instructions for how this works, but I was still confused. The thing that most helped me was watching youtube videos.
This video
shows you some ways to fold the cup.
This video
uses a glass tube to show you how to insert the cup.
Inserting a menstrual cup is a little different from inserting a tampon because the diva cup has to be inserted at a different angle. Your vagina doesn't go straight up and down, but rather is tilted at an angle. You have to insert the Diva Cup at the same angle as your vagina to get a proper seal. The glass tube video does a really good job of explaining that part, though. Finally, I recommend watching
this video
because at around 1:50 she starts talking about how to get a tight seal and the information is very helpful. It involves flexing your muscles down there when you insert the cup, but she is far better at explaining it than I am.
Yeah, but is it gross?
Using the cup was actually less disgusting than using tampons. I always got blood on my hands when I changed my tampon, but since the Diva Cup forms a seal inside your body and catches the blood, nothing gets on your hands unless you tilt the cup too far when removing it. I also found that there is less of an odor when using the Diva Cup. Their website said this is because menstrual fluid only smells when air hits it and the seal formed by the Diva Cup keeps air out until you remove the cup. So, no smell. Thank you, Diva Cup.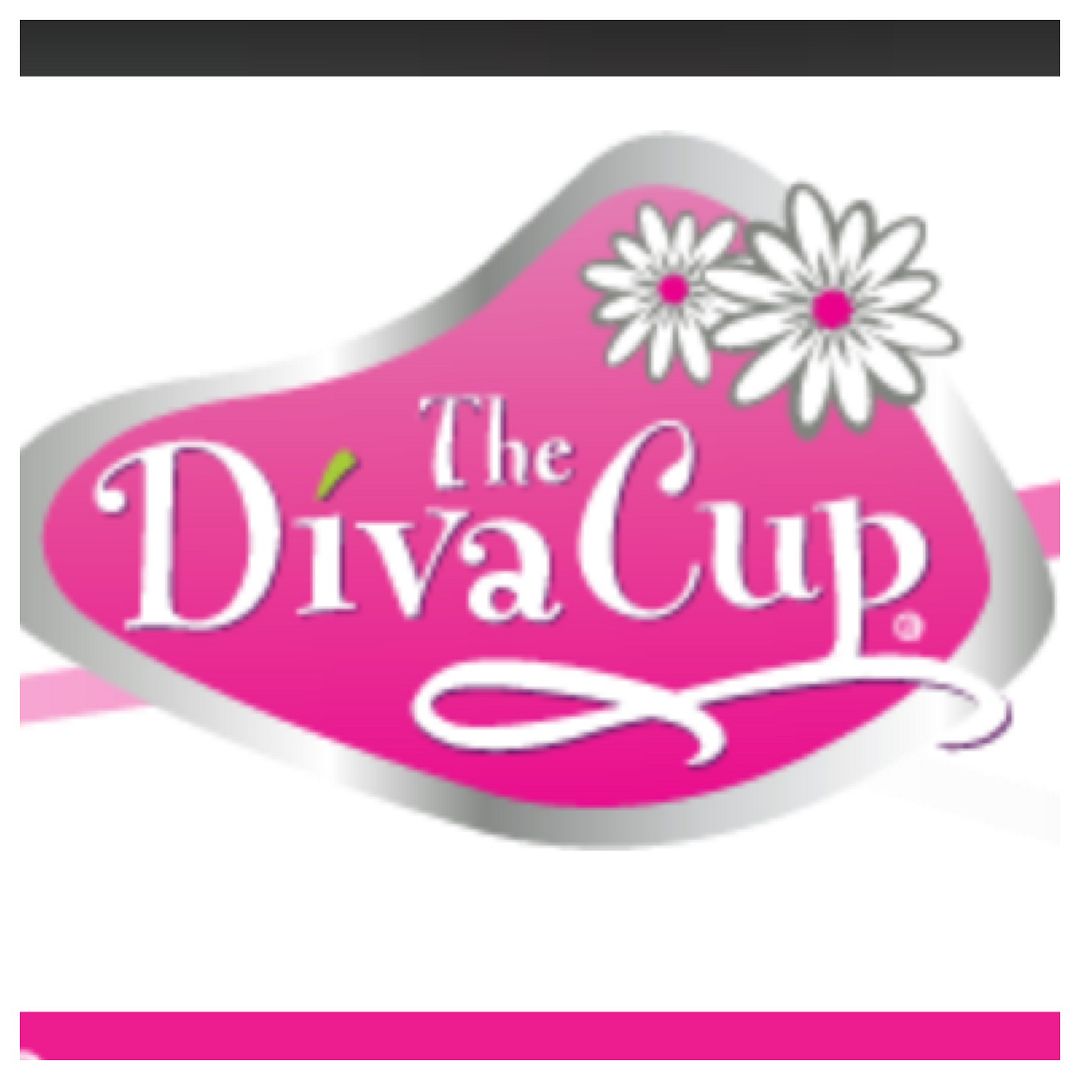 Sports
One of the reasons I like the Diva Cup is because it is perfect for women who work out. The cup moves with your body so it is great for runners or people who do yoga, or swim, or hike or insert activity here. This is going to be some serious TMI, but I hate wearing underwear when I run or workout. Using the diva cup means that I can keep going commando even when I'm on my period and I don't have to worry about anything getting on my clothes. On another note, I found that once the cup is inserted properly, I don't really notice or feel it. I was worried that it would be uncomfortable to run with it in, but it wasn't.
Washing the Cup
Diva Cup has really detailed
care and cleaning instructions
on their website. I know they sell their own soap for cleaning the cup called Diva Wash, but I didn't try that. Their instructions said you are supposed to wash it with unscented oil-free soap so I just washed mine with Ivory bar soap and haven't noticed any problems. Read their instructions and use your best judgment, though. If you are emptying the cup in a public bathroom you can always just bring a bottle of water in the stall and rinse it over the toilet.
Sizing
Diva Cups come in two different sizes and they explain
how to pick the right size
for you on their website. Basically, there is a pre-childbirth model and a post-child birth/women over 30 model. I was a little bit confused about the over 30 part (since I'm relatively close to 30) so I did a little outside research. A lot of factors can go into what size menstrual cup you need like elasticity of the vagina, whether you have given birth vaginally, how heavy your flow is, etc. I saw one website say that women who aren't sure which size they need should consider buying the bigger cup first. That way, if it is too big (meaning it is uncomfortable), you can buy the smaller cup to use now and save the larger one for after you have kids. I know that might mean spending more money, but the logic made sense to me so I thought I would share it.
Cost
On Amazon, the Diva Cup seems to sell for around $25. The cup comes with a little storage bag for when the cup is not in use. I know $25 is more than a package of pads or tampons, but keep in mind that the Diva Cup is reusable and can easily last you for years. Initially it will cost more than that $5 package of pads or tampons, but think about it this way: if you buy one box of tampons or one pack of pads at $5 a pop every month, you spend around $60 a year on menstrual products. If, on the other hand, you invest $25 in a Diva Cup, you will still save money even if you only use it for 6 months. Plus, you get the added benefit of knowing you are making the environmentally conscious choice since your dirty pads and tampons will no longer be cluttering up a landfill somewhere. Yes everone, I did, in fact, just go there.
Overall Experience
Once I got over the initial hurdle of learning to insert the cup, I had an overwhelmingly positive experience and I think I'll be a cup user for life. I found that when properly inserted, I didn't have leaks with the Diva Cup the way I always did with tampons. You can pee and stuff with the cup in and I only had to remove the cup twice a day to empty and wash it. When I was using tampons I had to change them at least ever three hours on heavy days and since they always leaked I had to wear a pad too. After years of putting up with pads and tampons, the Diva Cup was kind of a revelation.
One Last Note
If you have concerns, medical or otherwise, about whether the Diva Cup is right or safe for your body, you should totally discuss it with your doctor.
GIVEAWAY
Diva Cup is offering one lucky Downsizing reader a chance to win one of their menstrual cups. You can get one entry for each of the following things (6 entries possible):
1) Leave a comment on this post telling me
whether you had ever heard of menstrual cups
.
2)
Follow @DownsizingBlog on Twitter
and leave a comment on
this
post
telling me you did it.
3)
Like Downsizing on Facebook
and leave a comment on
this
post
telling me you did it.
4)
Like Diva Cup on Facebook
and leave a comment on
this
post telling me you did it.
5)
Follow @DivaCup on Twitter
and leave a comment on
this
post telling me you did it.
6) Follow me on Google Friend Connect or
Bloglovin'
and leave a comment on
this
post telling me you did it.
You have until December 22, 2013 at 11:59 PM central to enter. You must leave a comment for each separate entry. Example: if you follow me and Diva Cup on Twitter, you have to leave two separate comments to get credit for both entries. At the end of the giveaway period, each comment will be assigned a number and I will use a random number generator to pick a winner. The winner will have 48 hours to contact me at
downsizingashleyblog@gmail.com
or a new winner will be chosen.
Disclaimer:
Diva Cup was nice enough to send me one of their menstrual cups for free for the purposes of this review. I did not receive any additional compensation. As always, the opinions offered here are my own.