Much like the aftermath of a battle, all that is left after exam period is carnage. I finished my last exam on Monday afternoon and I came home to a train wreck of an apartment. I neglected to load the dishwasher during exam period and was out of clean bowls. The trash can was full. I won't tell you how big the laundry pile was (is) but I couldn't seem to find any clean underwear. There was hardly any food in the apartment that did not come from a can, and the bathroom. Well, we won't talk about the bathroom.
So far, I have done one load of laundry, and one load of dishes. And I cooked stuff, but that really only got more dishes dirty so depending on how you look at it that was completely counterproductive. But at least there was tortilla soup with homemade croutons.
And then there was No Guilt Chocolate Peanut Butter Banana Ice Cream for dessert.
Have you guys ever made banana ice cream? It's super easy. You put frozen sliced bananas in a food processor (I used the my Ninja food prep bowl) and process until creamy and smooth. That's it. One ingredient and if you blend it long enough, it turns into something like soft serve ice cream. If you like a little decadence in your life you can add things like PB2 powdered peanut butter, and/or a spoonful of brownie mix because yum.
I also did a little baking because I had all the ingredients for an old Weight Watchers favorite on hand. For this one, all you need is a can of pumpkin and a cake mix (I used a yellow cake mix, but spice cake and white cake mix would also work well). Instead of following the instructions on the cake mix, you preheat the oven to 350, blend the can of pumpkin into the cake mix (it will be really thick), spray mini loaf pans with cooking spray, spoon the mix into the pans (or cupcake pans, or a cake pan), and bake until a knife inserted in the middle comes out clean. Mine took 40ish minutes, but cooking times will vary so I would check it every 10-15 minutes. It's a really moist cake to begin with, so it's hard to truly overcook it.
********
I am disappointed to say that I had to abandon the Runner's World Running Streak. I wanted to make it to the end really bad, but I started having a lot of knee pain and I had to take last week off. I still got in as many miles as I could on the elliptical at the gym, but I skipped my 17 mile long run on Saturday as well as a 4 mile run I had planned to do on Sunday.
It was really hard for me to take time away from marathon training, but I know better than anyone that knees are fragile things. I have dealt with Runner's Knee since I started running. Normally my left knee is the one that causes the problems, but last week my right knee started hurting. The thing that really convinced me that I needed to take a week off was that my knee wasn't just hurting when I was running. It started hurting when I stood up or sat down and when I was walking up and down stairs as well. I knew it would just get worse if I kept pushing so I decided to stop for a while and see how my knees were feeling after I took a break.
After about three days I was able to walk without the nagging pain and standing and sitting was more comfortable. After the full week everything was back to normal, so I went back to running yesterday.
It was only four miles, but I felt pretty good before during and after. I took it really easy and just enjoyed being outside. I've always preferred fall and winter to the heat of the spring and summer so it's no surprise that I emerge into the great outdoors this time of year as most southerners start to stay in. I didn't really mind the cold. The only problem I had during this run was that the ground was a little hazardous.
Normally we don't get much snow in Tennessee, but last week it got pretty cold and there were patches of ice and snow on the running path and sidewalk. I had to slow to a walk during some of my running intervals to avoid falling sliding to an icy death on the mean streets of Tennessee. Here are my splits:
Today I decided to take it easy and not run. Instead, I went for a few short walks. After breakfast, I walked a couple of miles to a grocery store near where I live instead of driving to Trader Joe's. After lunch I went to the park.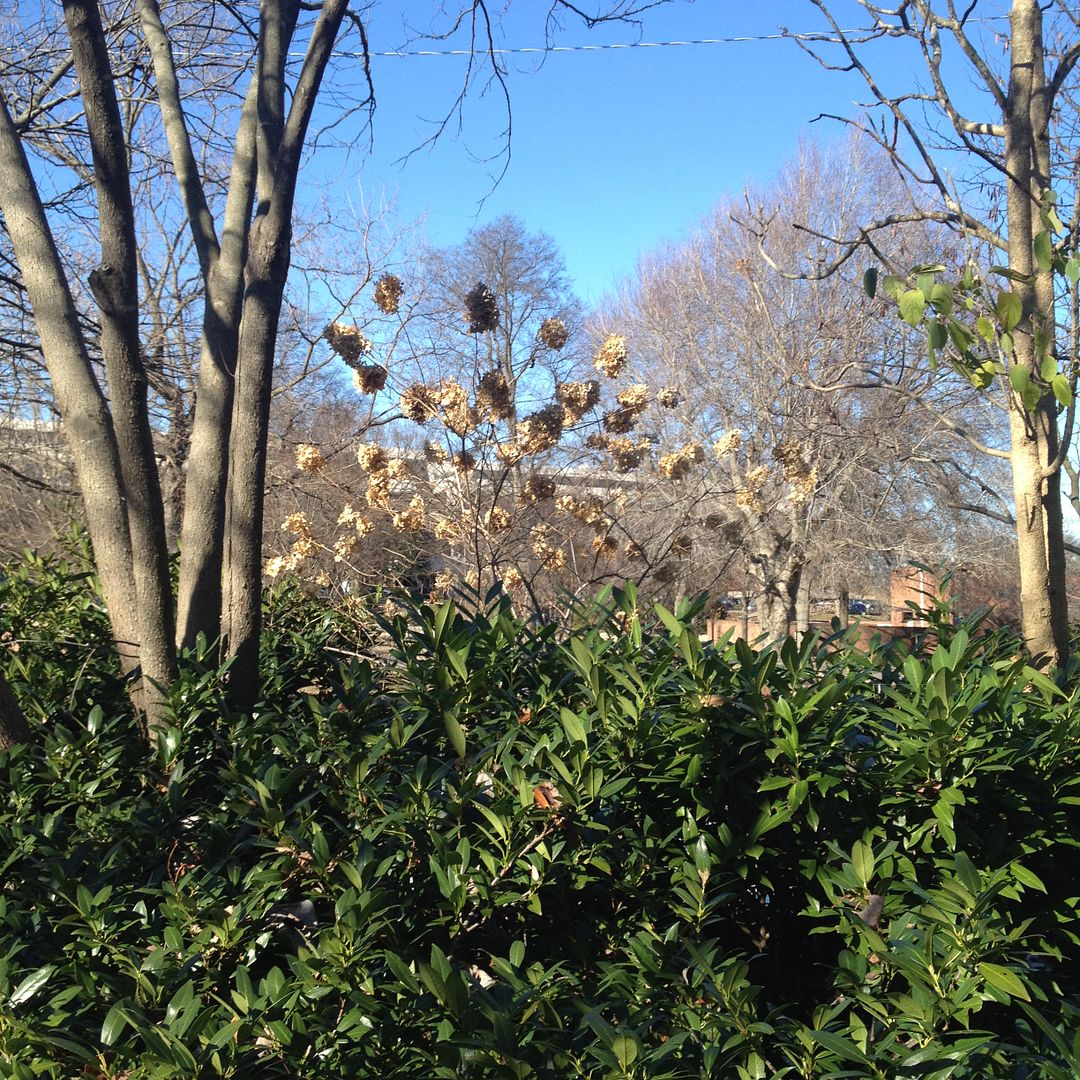 The good thing about being done for the semester is that I have lots of free time. The bad thing about being done for the semester is that I have lots of free time. I'm used to being so busy I barely have time to breathe, but for the next few weeks I can slow down and it feels bizarre. So far I've occupied myself cooking, getting in my miles, and binge watching old seasons of the Amazing Race on Hulu. For some reason it never occurred to me to check out this show even though I love to travel, but better late than never. The travel component may have made it my favorite reality/competition type show, narrowly beating out Survivor and Big Brother for the win. Maybe I'll apply to be on the show at some point. Anyone want to be my teammate?