If there is one thing that Tennessee does really right, it's parks. There are a few parks that I already love and frequent, but I sometimes like to go on excursions to check out new greenways and trails. There is one park in particular that I've been meaning to take a walk in for a while, but I got so busy this semester that I didn't get a chance to go until this week. I wish I had gone sooner!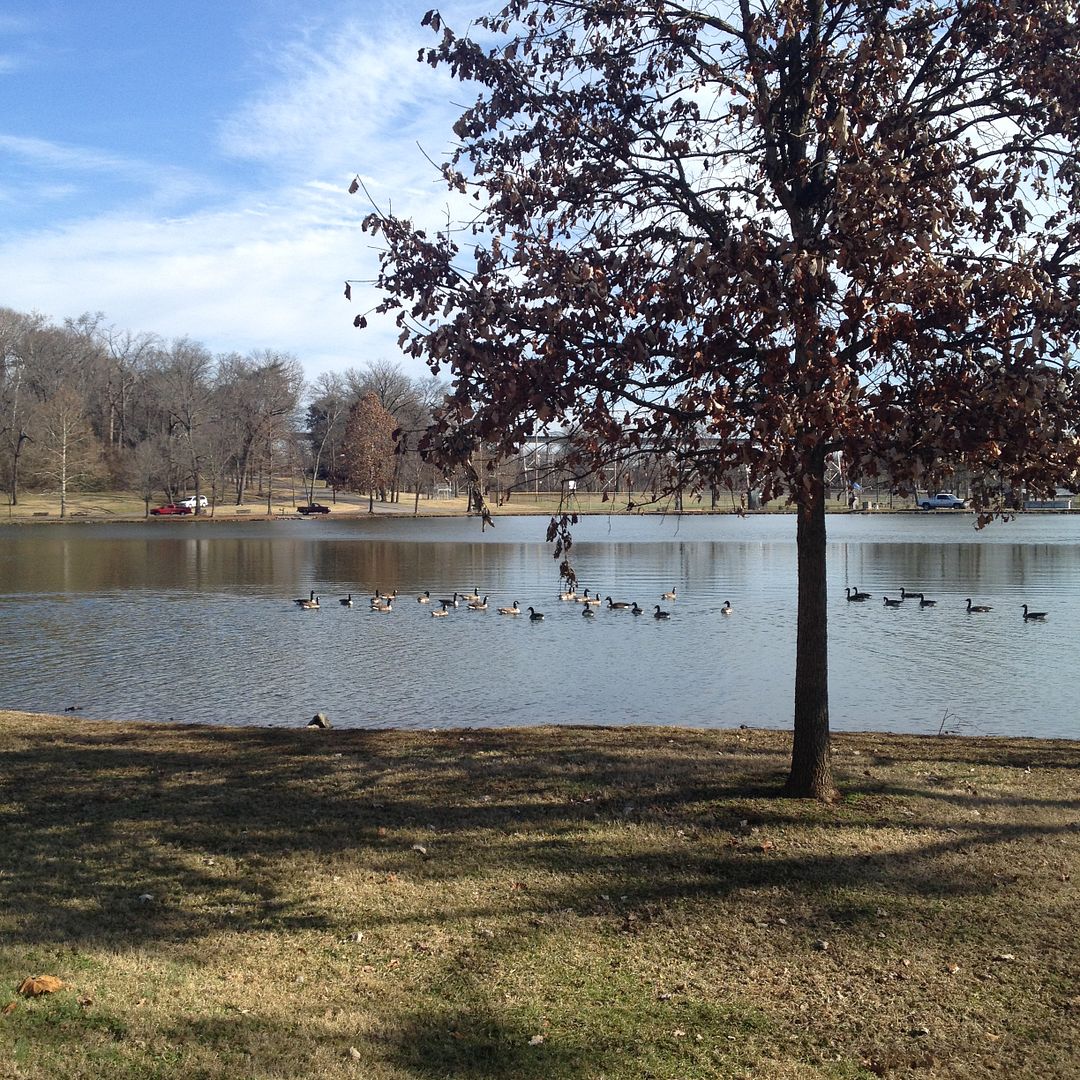 The Pisces in me is always drawn to water even though I can't swim and generally hate beaches. This park was great because it had a lake and a river. I wish I had brought some bread for the ducks, but I imagine plenty of people feed them since they appeared plump and pretty content about it.
It took me a while to figure it out, but there are additional multi-use trails not far from the lake. I spent some time wandering down by the river and snapping pictures as I went.
My legs are still pretty sore from Sunday's
18 miler
, so I took it easy yesterday and today. The temperature got into the 50s this afternoon so it was a perfect day for a lazy walk with a good audiobook.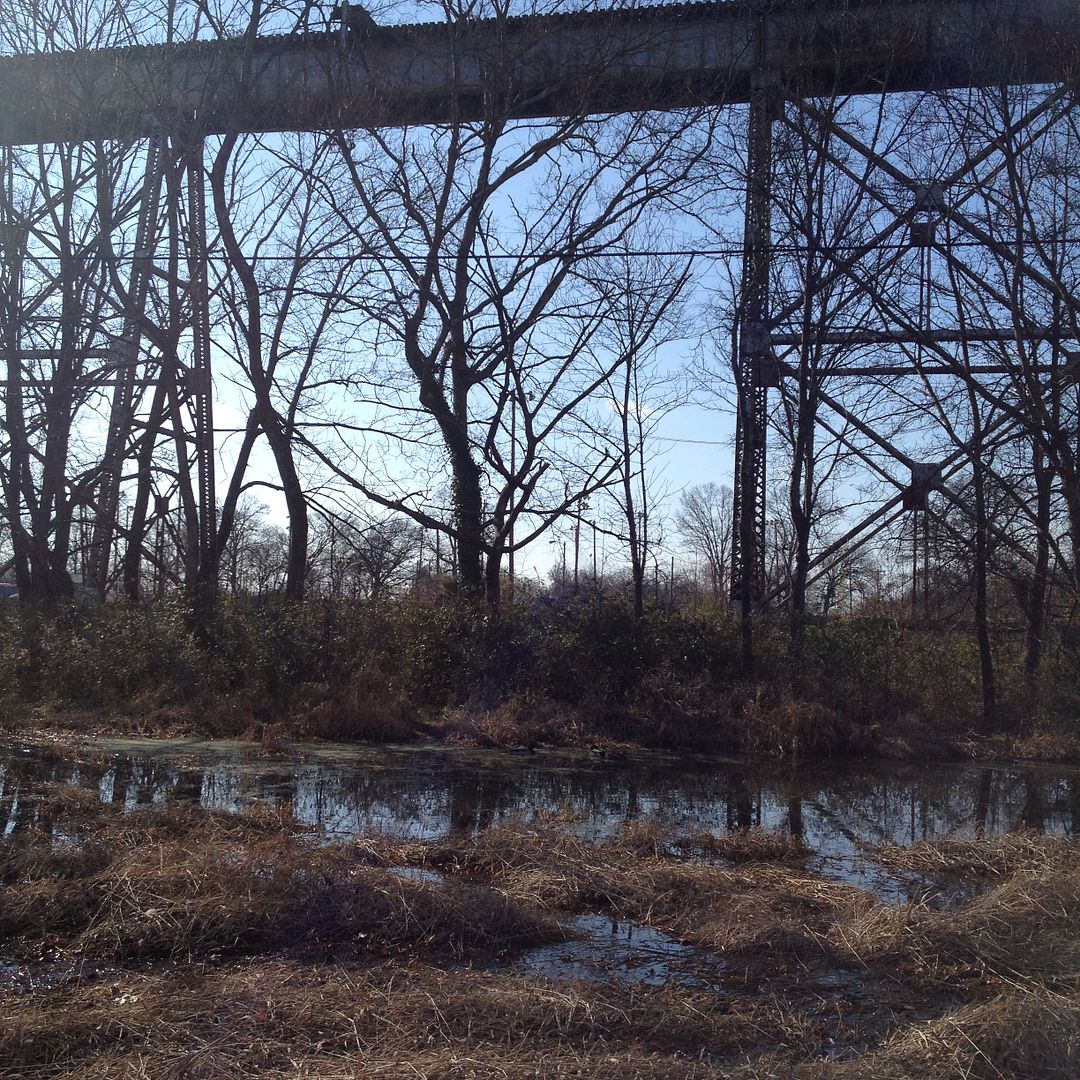 I started listening to the first book in the Vampire Academy series yesterday since
the movie
is coming out soon. I am a little bit ashamed to admit that I still read some books from the young adult section. Actually, that's not true. I have zero shame. I mean, did you really expect me to skip The Hunger Games just because it didn't come out until I was in college?
I think Vampire Academy will be light and fun, which is exactly what I needed after a rough semester. I have always read as a form of escapism so it shouldn't come as a surprise that my favorite books are set in worlds where fantastical creatures like vampires exist.
Every now and then I read a book that delves into real world social issues, but mostly I want to avoid harsh reality in literature since it is so unavoidable in life.
Apart from my afternoon spent exploring, I had a relatively boring day. I went to Trader Joe's this morning to buy a jug of their unsweetened tea and made the mistake of stopping at the sample table. They had mini hot dogs wrapped in some sort of pastry and smeared with mustard. I should have known there was a problem when the scent of mustard made me salivate because who salivates over mustard anway? Before I had even finished chewing I found myself heading towards the meat aisle to see if the had any hot dogs and buns that would not destroy my diet. I wound up buying some whole wheat buns and some chicken hot dogs.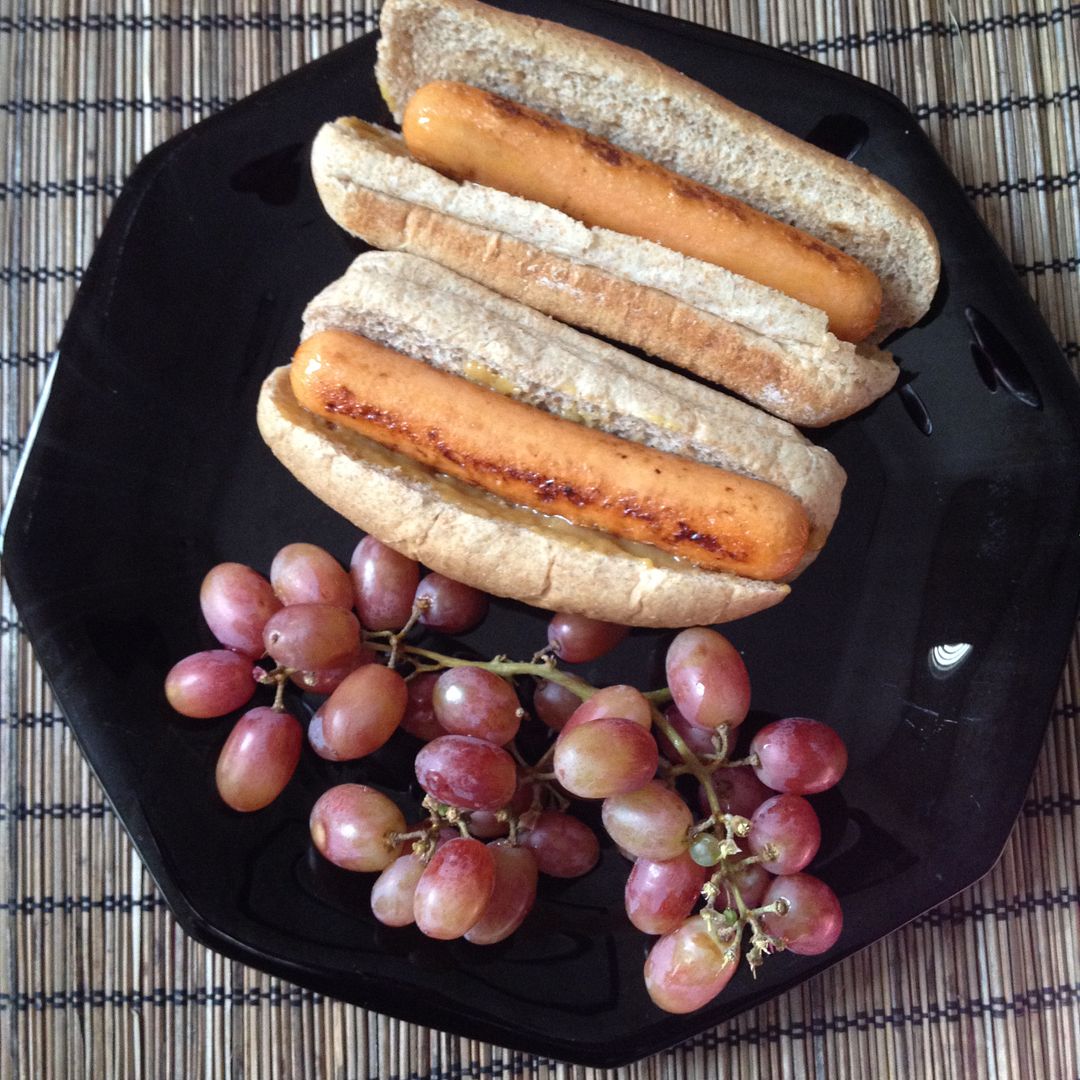 I have never really been a hot dog person, but these chicken ones were pretty good. I ate them with Sweet and Hot mustard and less guilt than expected. It wound up being a really good day.