I usually do my long runs on Saturdays, but due to inclement weather this week's long run was yesterday. Since this will be my first marathon, my weekly long runs are frequently my longest run ever. When I ran
14 miles
a few weeks ago, for instance, that was my longest run up to that point. When I looked at the training schedule and saw 18 miles for this week, though, that was a truly terrifying distance.
I think the problem was that 18 is much closer to marathon distance than any of my long runs have been so far. Fourteen miles is only a little further than a half marathon, but 18? That is dangerously close to 26.2 and if I can't make it through 18 miles, how am I ever going to make it through a marathon? I desperately needed to survive this run without any major catastrophes. My A) goal was to move at a 15 minute mile or faster pace and my B) goal was just to keep moving.
I had planned my route to take me through two local parks that I like. The first park has a nice 3+ mile multi-use path. Do y'all remember this park? The picture is from last spring. The path is still there even though the flowers aren't :)
I planned to stay in the first park until I was at least 10 miles into my run and then head towards the second park for a while before turning towards home. The picture below is from a
recent walk
in the second park.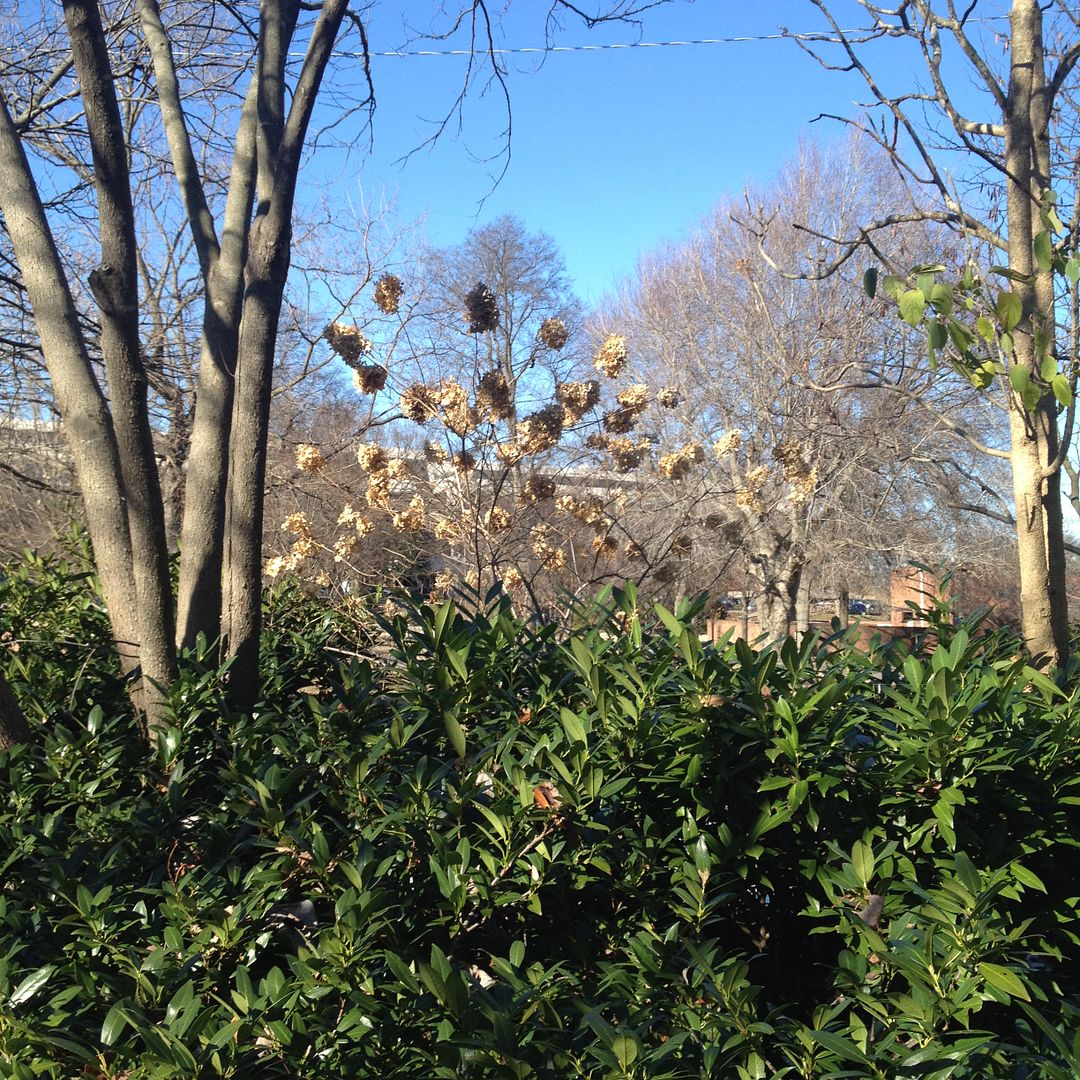 Sorry for the repeat park porn, everyone. I would have taken new pictures yesterday, but I couldn't bring myself to take my gloves off for that long. Anyway, I wound up doing two loops in park one before heading to the second park. It was a fairly hilly route, but I thought the miles would go by faster if I had a nice place to run.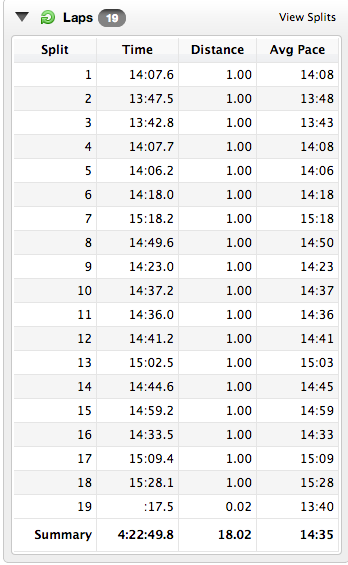 Even though my fingers were ridiculously cold, I had to use two port-o-potties along the way, and I got a blister on my little toe during mile 16, I am counting this run as a success. For the most part I was able to stick to my pace goal, and on top of that I had a chance to try out the fruit wraps I found at Trader Joe's
the other day
.
Up to this point I have been reticent about discussing my fueling strategy for the marathon, mainly because up to this point I haven't had an official fueling strategy for the marathon. After this run, I think I might have it together. I brought enough fruit wraps (think fruit roll-ups but smaller) to eat one every hour. It worked out really well. The fruit wraps are thin and light which means they are easy to carry in a belt. They are a little harder to get out of the wrapper than I would like, but once you get them open they are pretty easy to eat on the go. I didn't have any stomach issues at all and at 50 calories per wrap they gave me just enough energy to keep going mile after mile without making me feel full. I think I might experiment with taking them every 45 minutes during one of my shorter long runs just to see if I like that better.
When I finally got done, I was tired and sore. I kept wondering how ultra marathoners do it if 18 miles is this hard. I ultimately decided that they were either superhuman or crazy. I'm leaning towards crazy. Cult-joining, manifesto-writing, crazy kool-aid-drinking crazy. All I know is that I will be really excited when taper begins.