So, I kind of took an impromptu break from blogging. Whoops. Since the last time I posted there have been miles, calories, time with family, presents, more calories, and lots of binge television watching in between. Let's recap a little.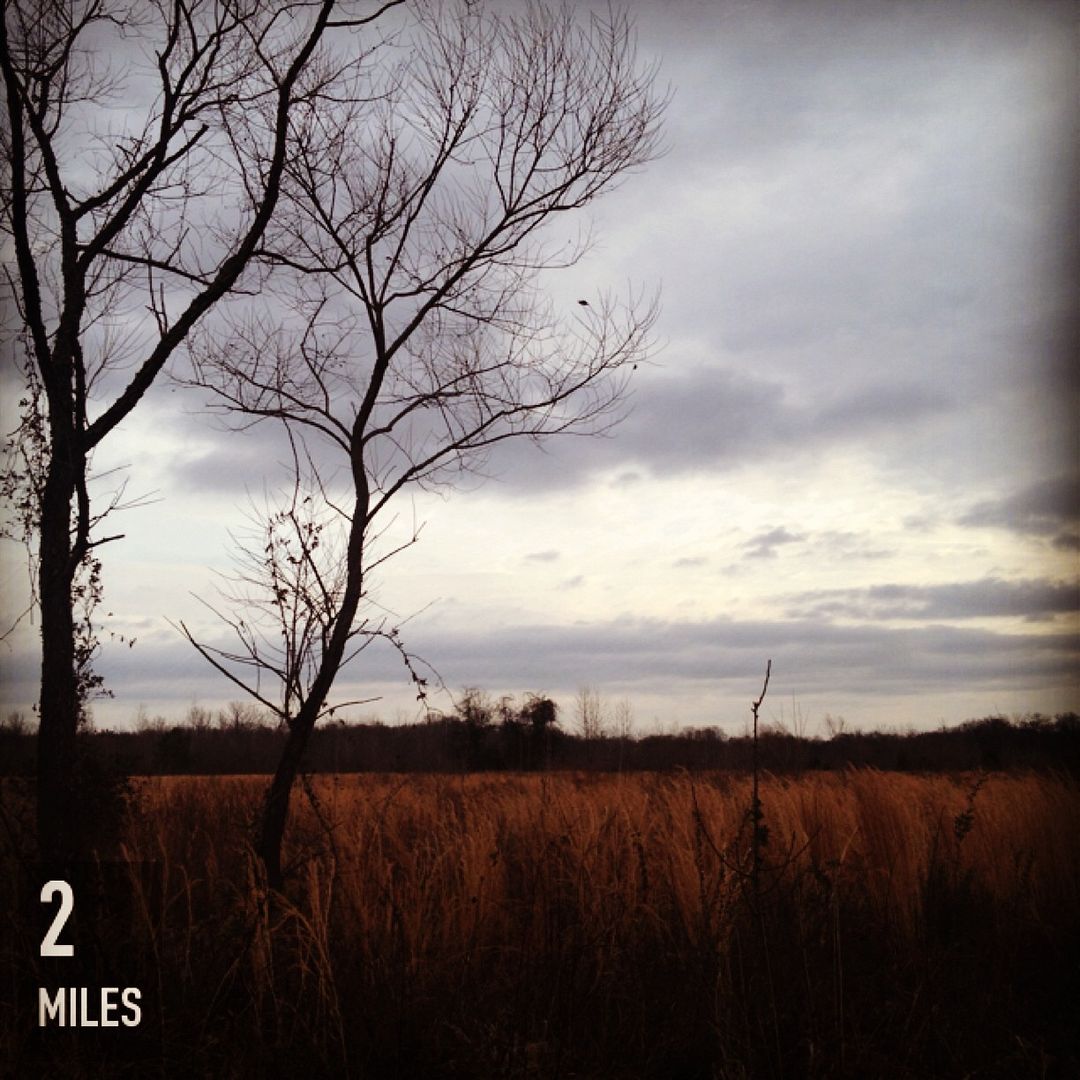 In the days before I headed home for Christmas, I spent a lot of time at the gym and walking. My knee has been acting up and I wanted to give it a break. I did get in a few short runs, but I skipped a 14 mile long run. I've decided to cut my running days down to 3 per week for the time being in the hopes that my knee will behave itself.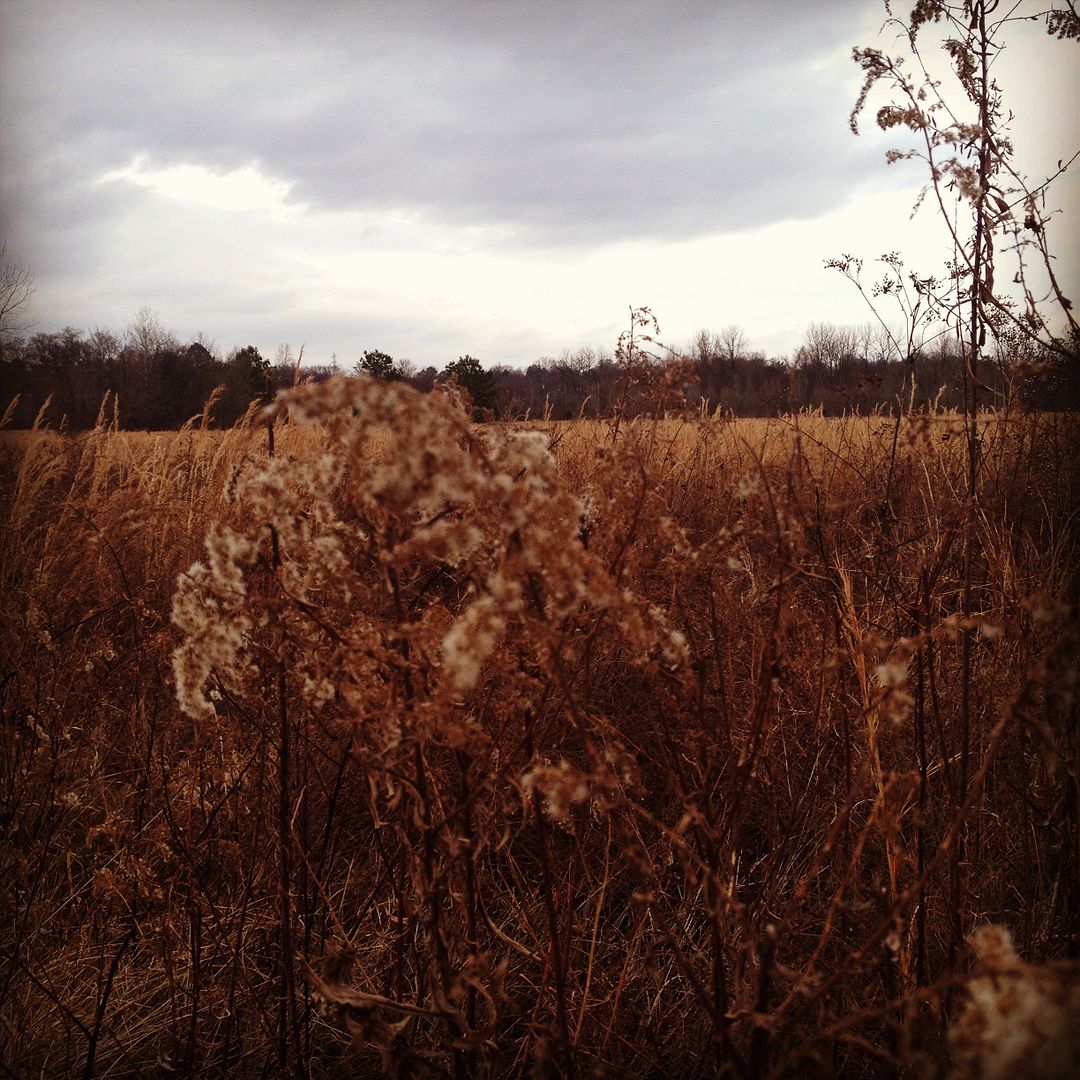 I'm also planning to do most of my longer runs on the flattest terrain I can find. My usual running spots have quite a bit of elevation gain and loss. Hills are great in terms of getting my heart rate up, but not so great in terms of keeping my knees healthy. I'm hoping that between cutting my mileage down, running on flatter streets, and cross training more I can stay pain free until after the marathon.
I went home the day before Christmas to spend some time with the family. As much as I love seeing them, that house is like a diet death trap. By the time I got home, my mom had baked a few hundred cookies and left a box of those peanut butter no-bakes within easy reach. There is never any truly healthy food around so the best I could do was turkey sandwiches on whole wheat bread with mustard, apples, and egg whites. And no-bake cookies. And bourbon truffles. And other things I really wish I had not eaten.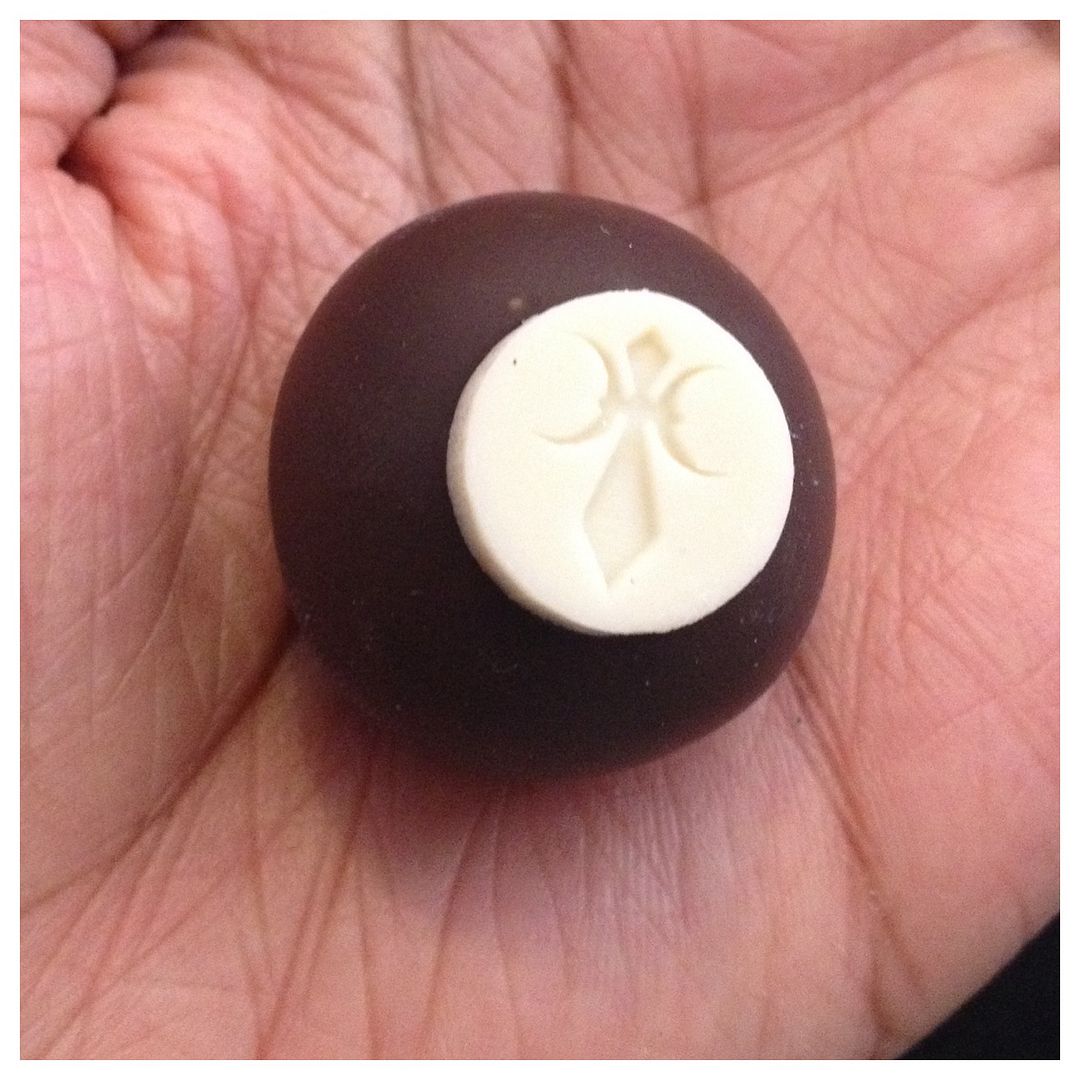 I don't really think I'm a binge eater or anything like that, but there are definitely a lot of foods that I struggle with. I would never buy my problem foods, but they are ever present when I go home. It makes things hard. On top of that, I don't have easy access to gym equipment at home and there are no good places to walk or run. It was a recipe for disaster all around. I was incredibly thankful to leave and get back in the gym and back on track with my eating.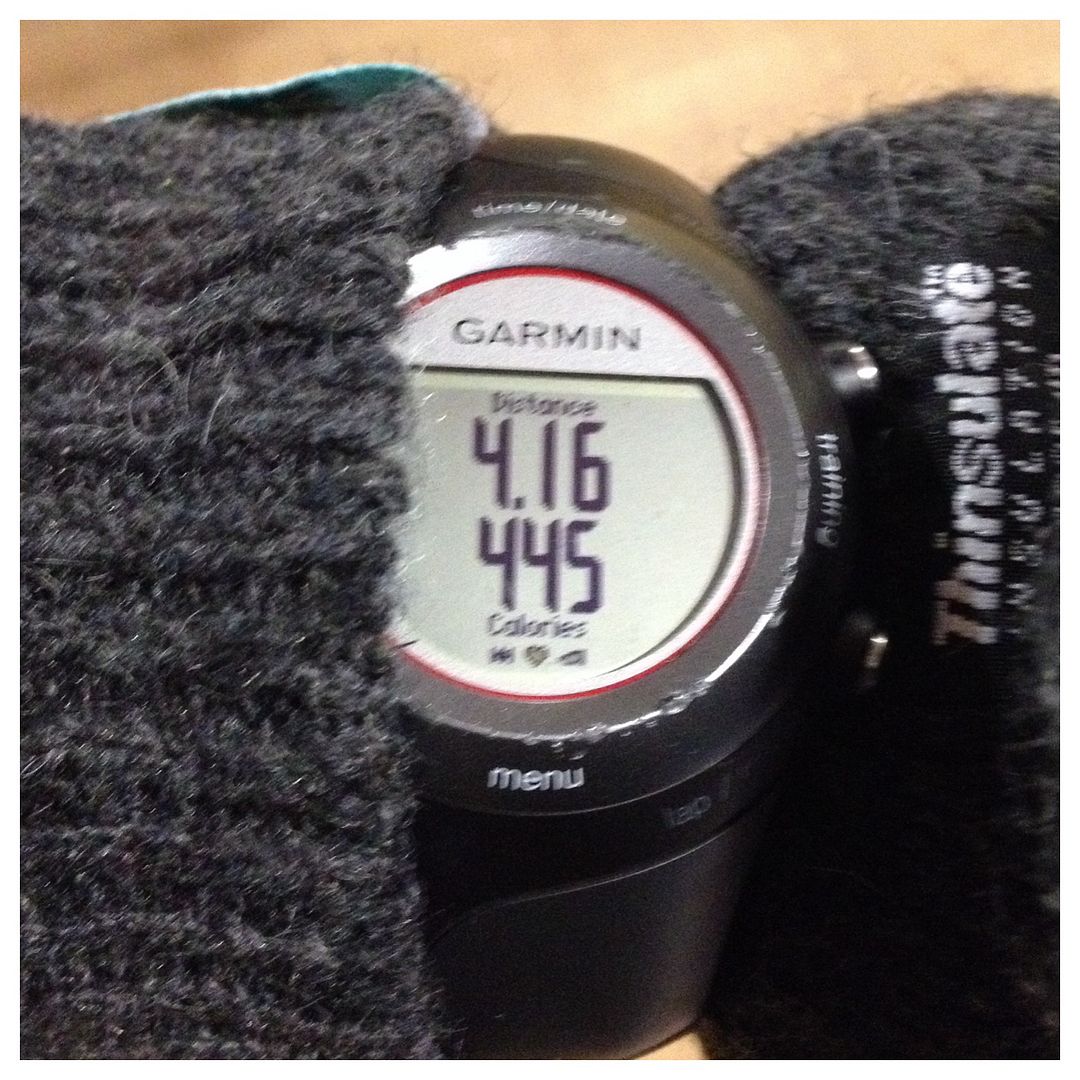 I woke up this morning and even though my stomach was hurting, I ate breakfast and headed out for an 8 mile run. As you can see from the photo above, it did not go as planned. It was cold out, but I was wearing enough layers to keep me comfortable and the new pair of mittens I got for Christmas were even keeping my hands warm. My knees felt pretty good and I thought I could knock out the eight miles easily right up until mile two when the nausea started. I've been living with Crohn's Disease since I was in high school and I can handle stomach pain pretty well. Nausea, on the other hand, I am not so good with.
I managed to get through 4 of the 8 miles I had planned to run, but my stomach felt gross the whole time. I just kept thinking that the faster I moved, the faster I could get home and take some Pepto Bismol. I'm pretty sure I've caught whatever stomach virus is currently making the rounds, but hopefully it will only be a 24 hour thing.
****
Without further ado, the winner of the Diva Cup giveaway is: