Happy New Year! I thought about posting one of those end of year wrap up type posts that other bloggers have been doing, but my heart was not in it. I told you in my last post about
rolling my foot
a few miles into my long run. I didn't go to the doctor immediately after the fact because I was hoping that an evening of R.I.C.E (rest, ice, compression, elevation) would take care of the tiny pain in my foot. Unfortunately, I was still having trouble putting weight on my ankle the next day. If you follow me on Twitter, you know that I hobbled into the doctor's office bright and early the next morning.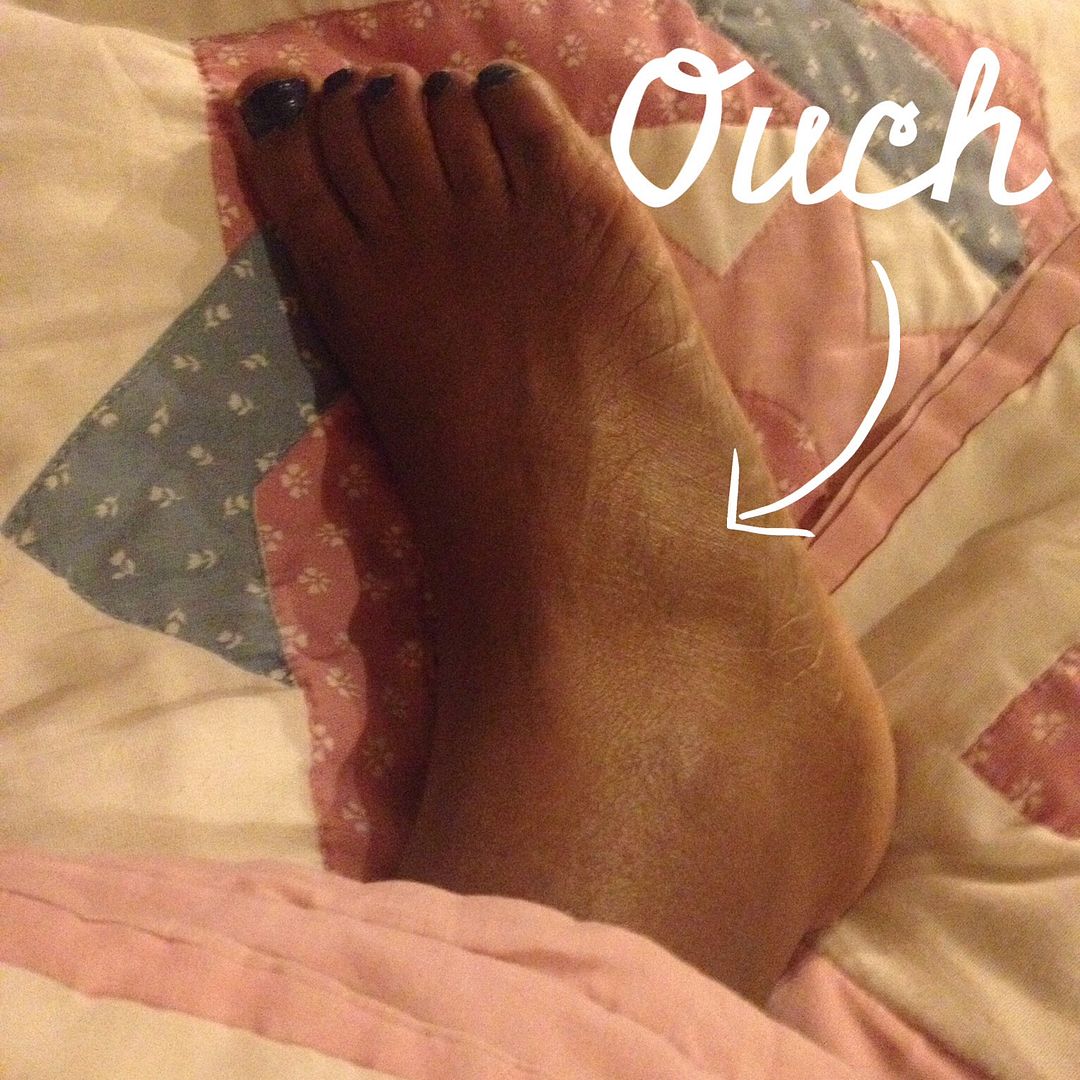 I explained to the doctor what I told you in my last post. The pain wasn't really coming from my ankle. It was a spot just under my ankle that only hurt when I put my weight on it. I pointed out the spot that was hurting and she explained that the area I was pointing to was the "ankle sprain spot." Great, I thought. That's just great. The good news is that the sprain is pretty mild since there is minimal swelling and no bruising around my ankle. The bad news is, well, that I have a sprained ankle. The doctor said that most sprains take 5-8 weeks to heal fully, but that I can start back using the elliptical and doing other light forms of exercise as my ankle permitted. I'm not sure yet if I will be able to do the marathon I had originally planned on, which is a bummer since I already registered and it's non-refundable. It has been a really depressing few days around here since New Year's is supposed to be a happy time full of possibility and potential but all I can think about is not meeting a goal I've been working so hard to achieve. Anyway, I have been getting in my workouts, just not quite the way I'm used to.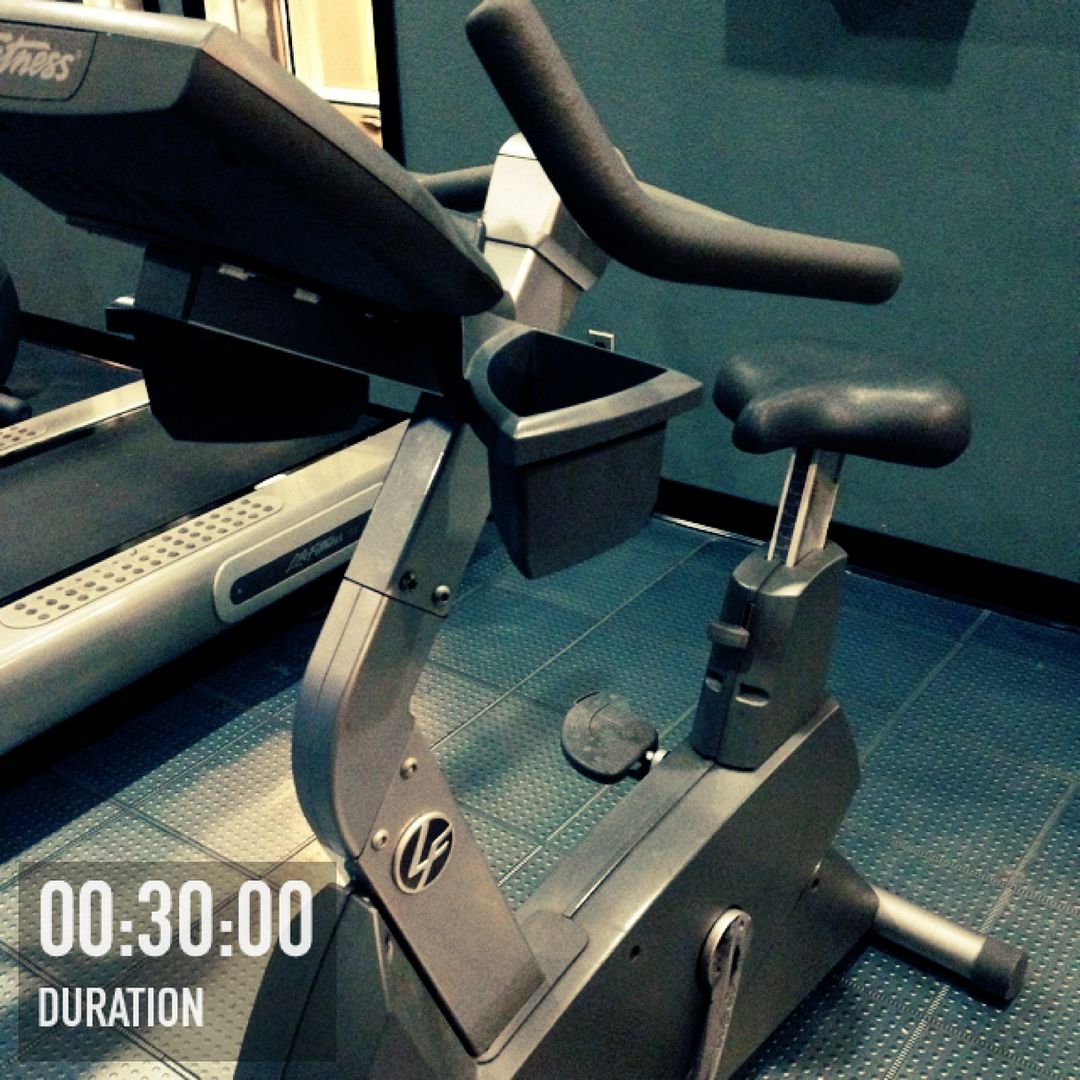 For the past couple of days I've been hitting the gym and spending time on the stationary bike. I haven't thought of a good name for my friend the stationary bike just yet, but I'll keep working on it. So far, I've discovered that the seat on that thing is miserably uncomfortable and that you just don't burn as many calories on that thing as you do with a good run.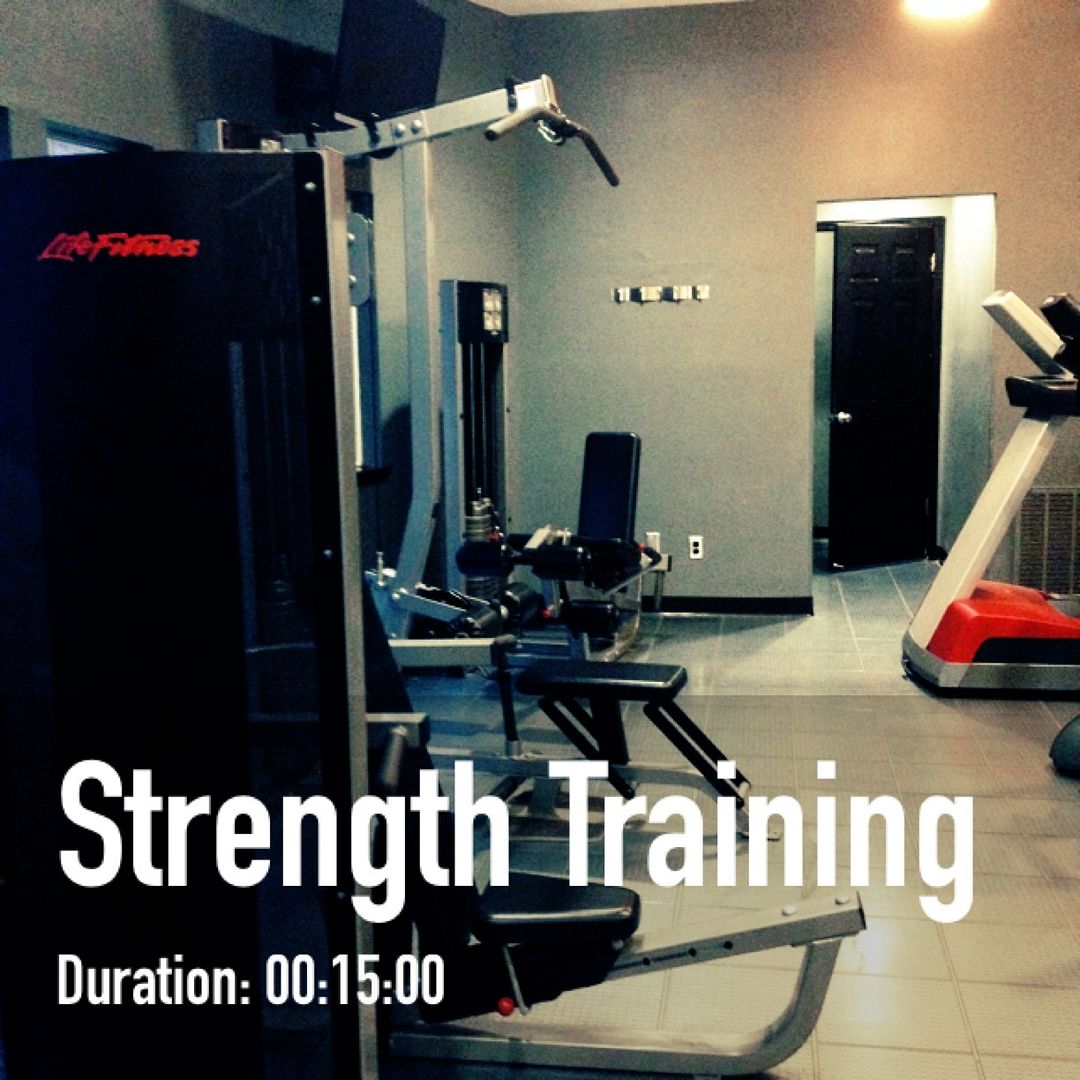 I've also been doing upper body strength training, and by doing upper body strength training I mean that I set the equipment at an embarrassingly low weight and hope that no one else decides to come workout while I curse my way through my reps. I know that I really need to start weight training and this is a golden opportunity for me to start working on my Michelle Obama arms, but I feel like a complete poser every time I venture over to that side of the fitness center. I wonder how long it will take to build up some sweet guns...