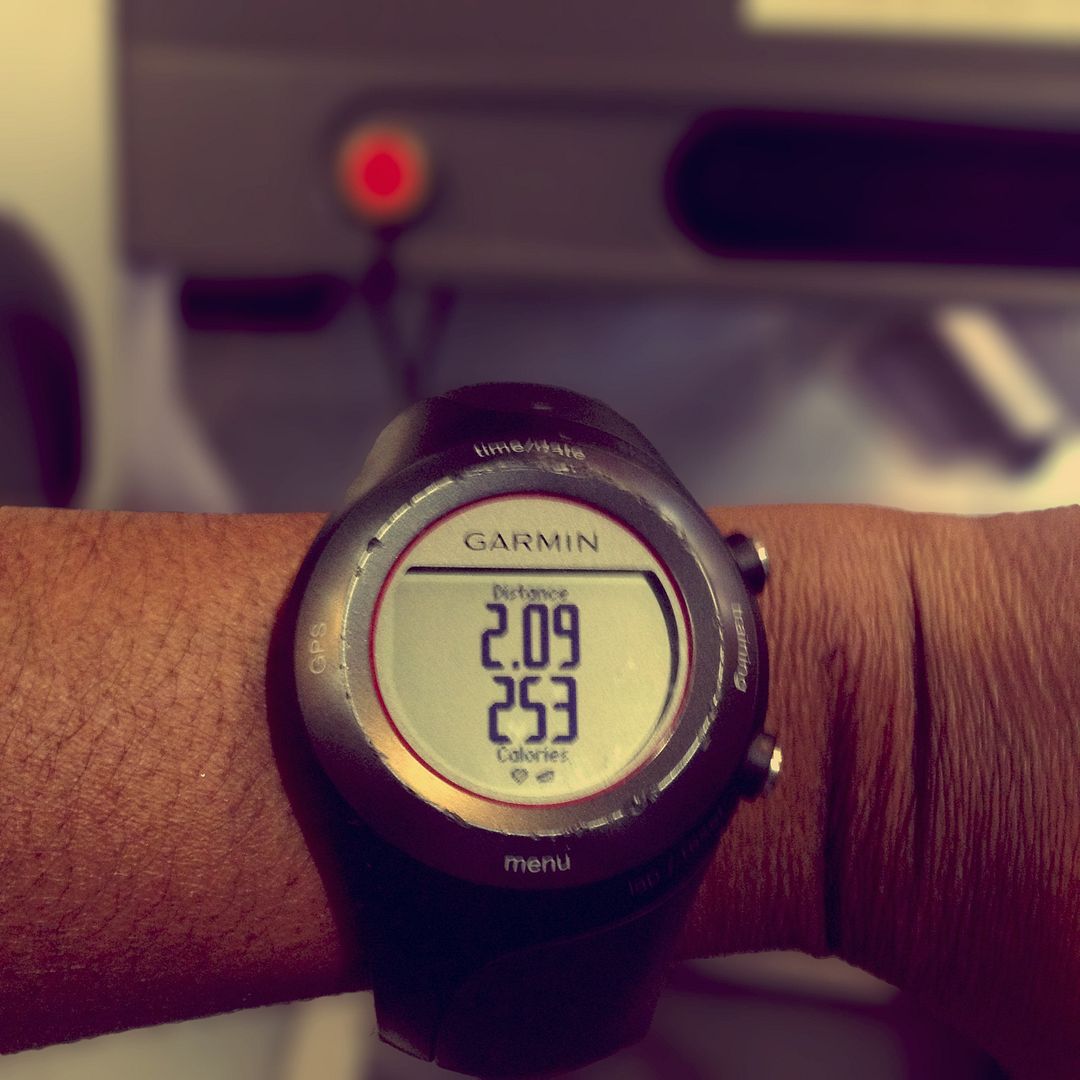 Yesterday was all about the me time. After breakfast, I made myself go to the gym for my second Couch 2 5k workout of the week. The week 1 day 2 workout is the same as day 1. You begin with a 5 minute warmup walk, then for the next 20 minutes you alternate 1 minute of running with 1 minute and 30 seconds of walking. Finally, you finish with 5 more minutes of walking to cool down. I decided to drop the speed on the treadmill to 5.3 miles per hour. The burning chest, out of breath feeling I had going on during my
Day 1 workout
was a little too discouraging for me. I can get fast later. Right now, I just need to get running.
I think it was a really good decision. The new pace was still hard, but comfortably so. By the end of the Day 1 workout, I was so tired I was just barely avoiding flying off the back of the treadmill. By the end of Day 2, I felt like I could have kept going longer. Based on the calorie and heart rate data from my Garmin, I was working pretty hard for my current fitness level even at 5.3 miles per hour. Before I sprained my ankle, my overall pace was faster, but my typical heart rate was somewhere around where my heart rate was during my Day 2 workout. The fact that I used to have the same heart rate at a faster pace means that I've lost a lot of my pre-sprain fitness, but I think the data and my body are trying to tell me to slow down a little and I'm not too proud to listen.
After I got cleaned up from my run, I had a quick lunch then headed to the theatre to see Divergent. As someone who really loved the books, I have been looking forward to this movie since I found out it was going to be a thing. I absolutely loved it. I was kind of worried when I saw a ton of critics give it bad reviews. A lot of people thought it was too slow in the beginning or that they spent too much time on the background information and then the movie ended before there was a resolution. I think the people who said that did not read the books because the movie stopped where the first book stopped, and from what I remember they stayed pretty close to the book. I thought it was well-acted, the effects were good, and there was the same amount of action in the movie as there was in the book. In other words, true book fans will be happy, non-readers be damned.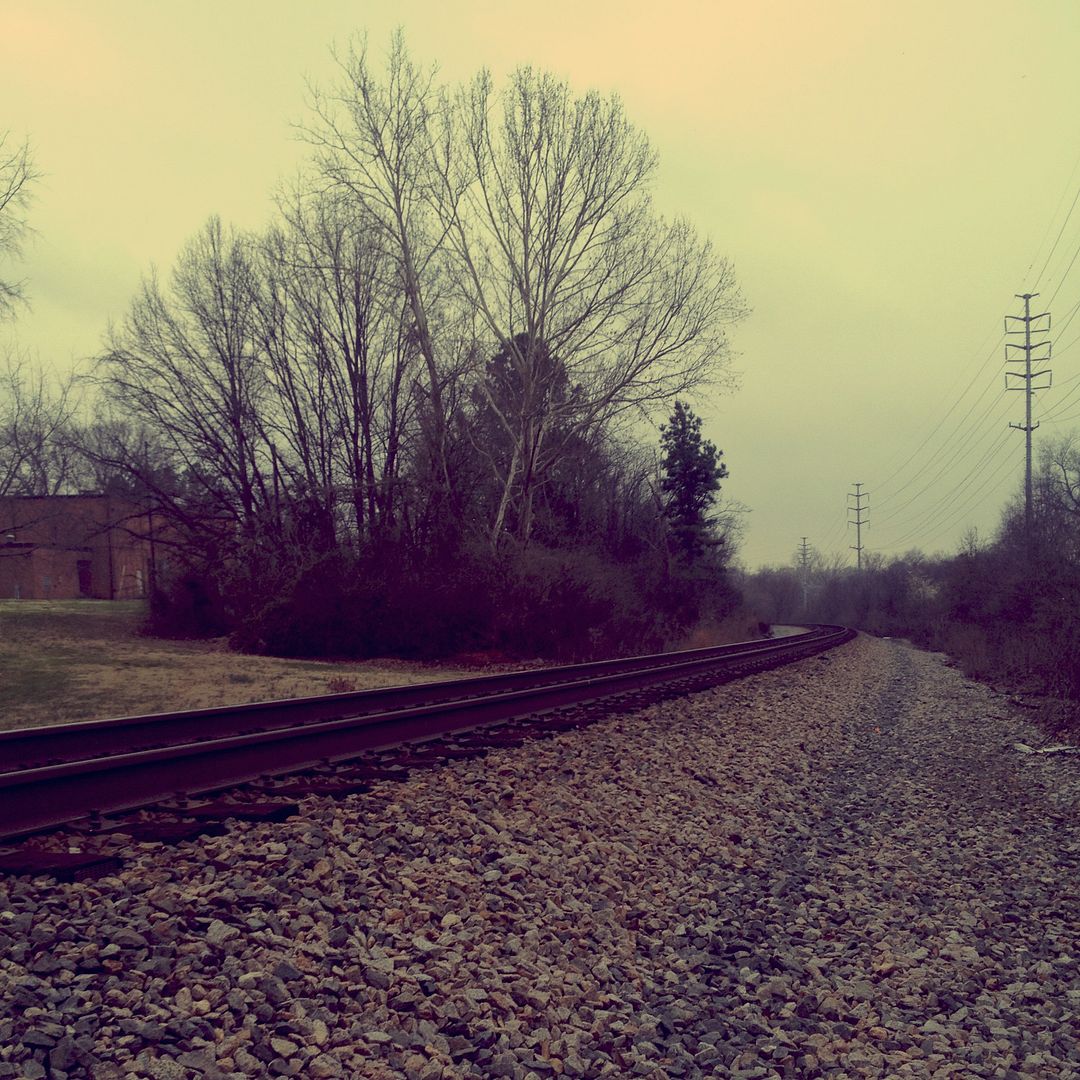 After the movie I managed to get in a short evening walk. I finished the last book in the Morganville Vampire series a few days ago and I'm still experiencing withdrawal. I started reading that series the year after I graduated from college and even though the series ended in a good place, it makes me sad that there won't be anymore adventures for the characters. I needed a literary palate cleanser so I started listening to Patient Zero by Jonathan Maberry. I wanted something sufficiently different to keep me from thinking about Morganville, and so far so good. Patient Zero is a zombie book, which is still supernatural, but the main character is a former soldier turned cop who is offered the chance to work for a government agency so secret that not even Homeland Security knows about it. It's kind of like Jack Reacher meets The Walking Dead. I don't expect it to be my new favorite book or anything, but it was on sale as an Audible Daily Deal and I wanted to try something different.
In other news, I have been swamped with all the school work. I have a 10 page paper due tomorrow for one of the short courses I took this semester. I also have a 4-5 page paper due for my Family Law class. Finally, I have to complete a take home exam that is supposed to be brief and painless, but will probably be anything but.
Now do you see why I am so desperate to get back to running? I have a thousand things on my plate and running is the only thing I have found that keeps me sane through the stress of it all. Hopefully if I keep up with my C25K workouts and my ankle holds up, I will have my favorite therapy back soon. Otherwise, I'll have to find a good psychiatrist. Or, you know, revisit that whole yoga thing.