Before I left the bike store, I asked the mechanic to show me how to take the front wheel off my bike so I could fit it in my car. He made it look like something I could accomplish at home. Of course, it was nowhere near as easy as he made it look. I was finally able to figure it out yesterday after two youtube videos and some creative cursing. It only took me twenty minutes to the mechanic's twenty seconds. In any case, I finally got comfortable enough taking the tire off and putting it back on that I decided to try transporting my bike to one of my favorite greenways for an afternoon ride.
I know how to dress for cold runs, but it seems I do not know how to dress for cold bike rides just yet. I'm fairly certain I need to buy some sort of wind blocking layer, but I need to do some research to figure out what I need and where to buy it cheap. I'm also thinking about replacing the saddle that came with my bike. The bike I got is technically supposed to be a men's bike which means that the saddle was not built with girly parts in mind. I know that they make bike seats specifically for women, but I haven't decided yet if the problem is that I'm not used to sitting on a bike seat or that the bike seat I'm using is not the best one for me. I had to go back to the bike store to pick up the helmet I ordered anyway, so I asked the mechanic about it. He recommended putting in some miles on the current seat to see if I could break it in. We'll see how it goes.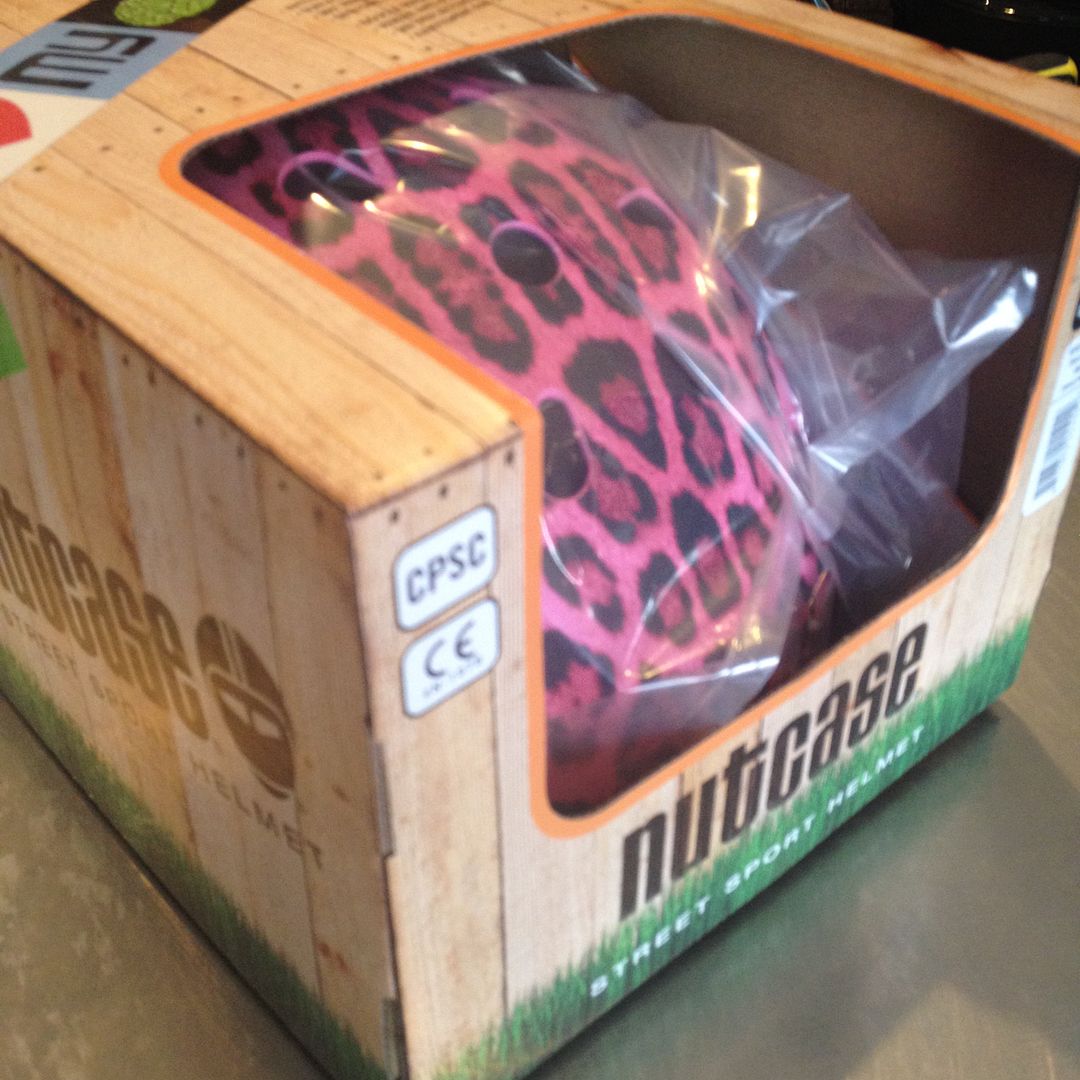 I mentioned on
Twitter
that I was thinking about buying a pink leopard print bike helmet and, as you can see, that is exactly what I did. I'm fairly certain people are going to make fun of me, but if I survived my racist high school classmates, I'm pretty sure I can survive this. if I have to wear a helmet, I may as well get one with some personality. What do you think?
**********
I started listening to the audiobook version of The Fault in Our Stars a couple of days ago and I promised myself that I would ride at least 3 miles so that I could get in some quality listening time. The book is a coming of age story about two teenagers with cancer who meet at a cancer support group. As someone who was once a teenager with a chronic illness, I can say that John Green has done a masterful job of capturing the sick kid experience, right down to the dark humor and heartbreak of it all. I have a feeling this book is going to make me ugly cry at some point, but I'm also really excited for the movie to come out so I can see if Shailene Woodley does the Hazel character justice. I hope this will be one of the movies based on a book where they actually get it right.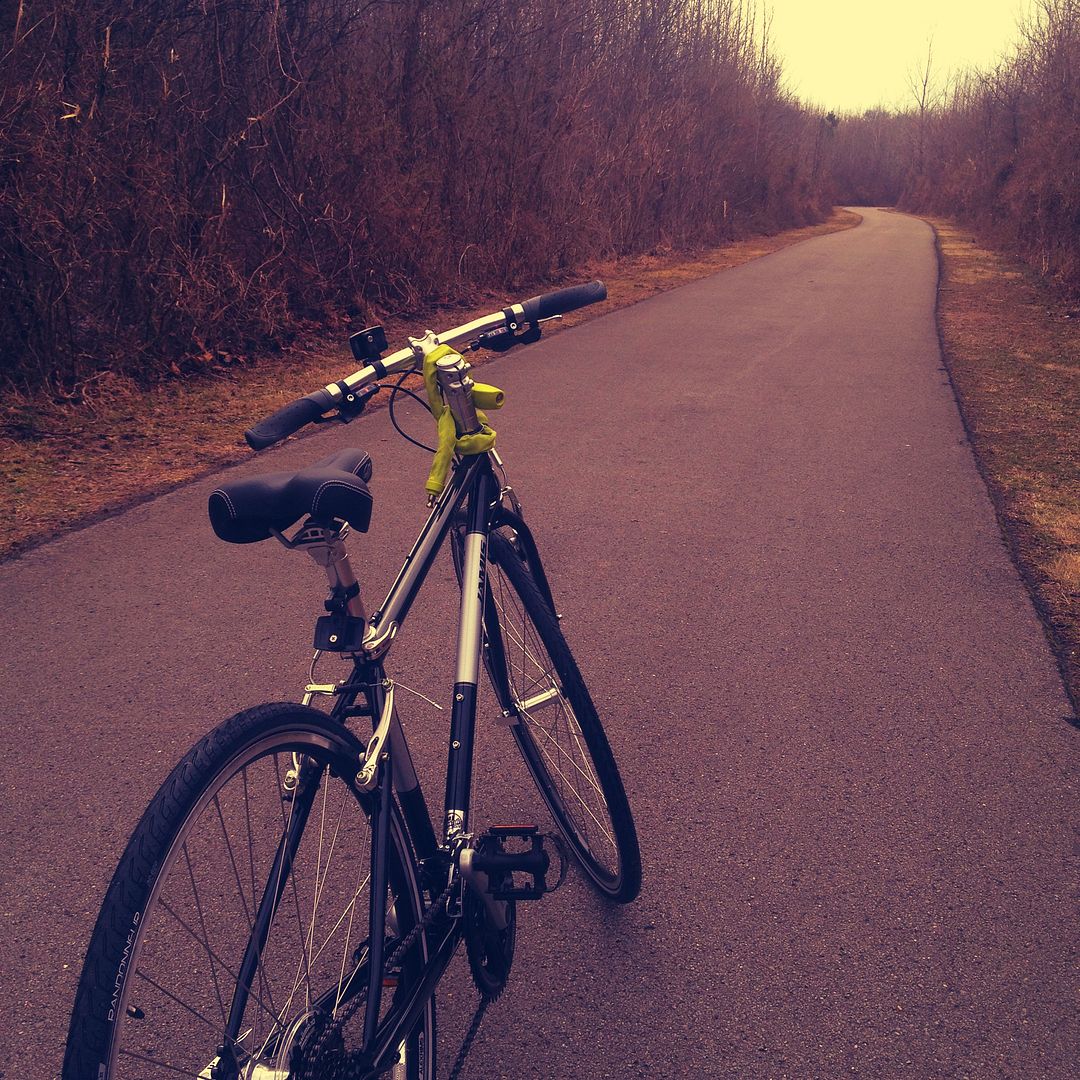 I wound up riding out 1.5 miles and then turning back because my hands were freezing. I passed several runners/walkers along the way and it made me feel a little better that I was not the only person out in sub 40 degree weather trying to burn some calories. I can always count on the die hard runners to keep me company on the trail. At least there's that, I guess.
EDIT: Sorry if this shows up in your Bloglovin' feed several times. I'm having trouble with one of the pictures.