When I go to the local parks in the winter, I know exactly what I will see. As a general rule, Southerners cannot stand the cold so the other people in the park are almost always diehard workout fanatics who would walk, run, or play soccer in a tornado because they are just that serious. It's different when the weather gets warm. Suddenly the park fills up with other groups of people. The workout fiends are still there, but other people show up to have picnics with their kids, ride bikes, socialize, or just get weird. Yesterday as I was riding my bike one of those mini buses passed me. It had "Shorty" spray painted on the side in big graffiti letters and was blaring music. It was completely bizarre.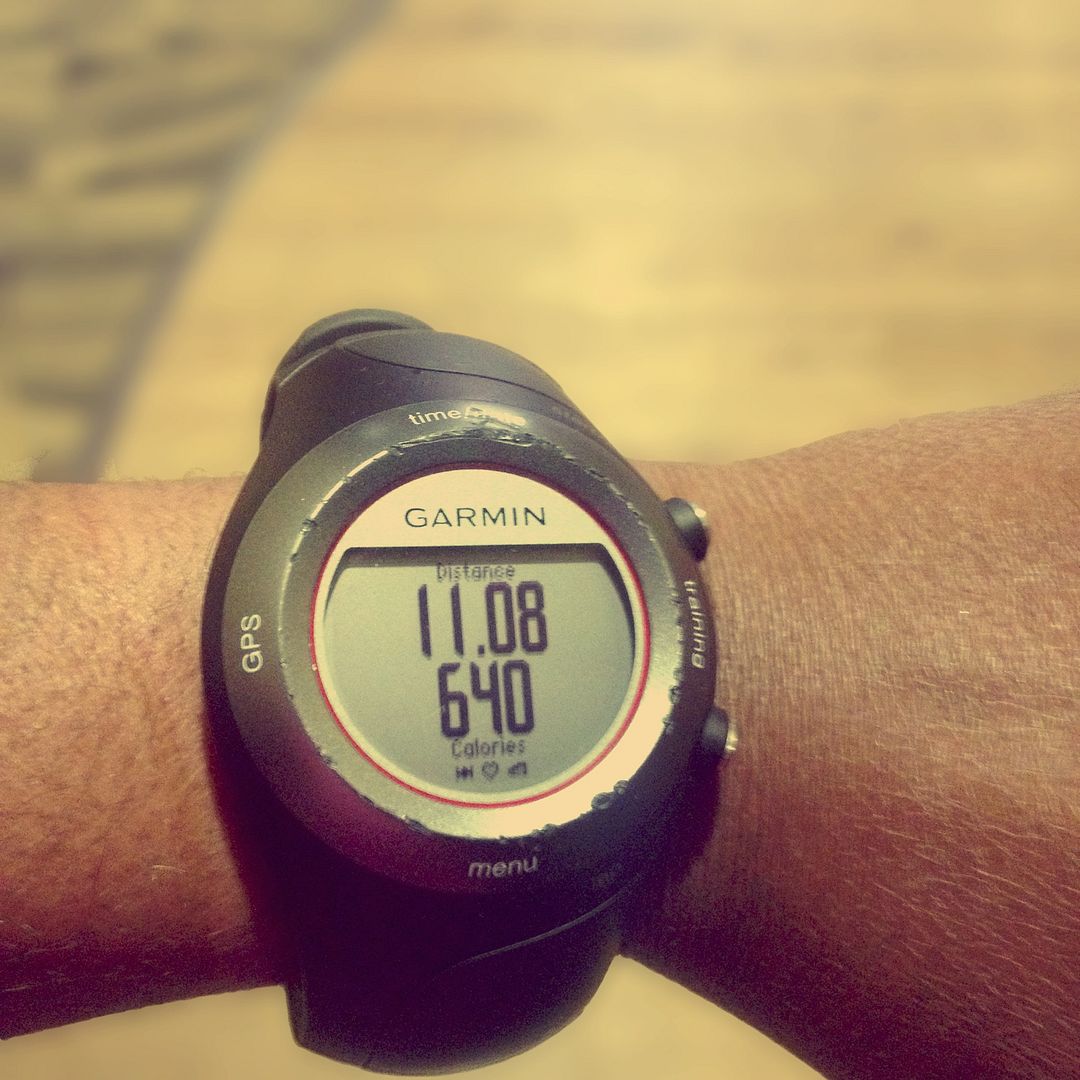 Yesterday's ride was a tough 11.08 miles and I'm fairly certain I did between 11 and 12 miles today as well. I wish I could tell you for sure, but some scatterbrained law student was in such a hurry to get out the door that she forgot to grab her Garmin before she left. I imagine she was distracted by the spectre of her last ever law school exam, but that's just speculation.
If you follow me on
Instagram
, you know I've been eating things and that many of those things involve polenta. I've been buying the kind in the tube to slice and brown in a skillet, but I have every intention of learning to cook it from scratch so I can have a creamier version when the mood strikes. The picture above is sliced Italian herb flavored polenta with low fat mozzarella and fat free tomato sauce with turkey bacon bits mixed in.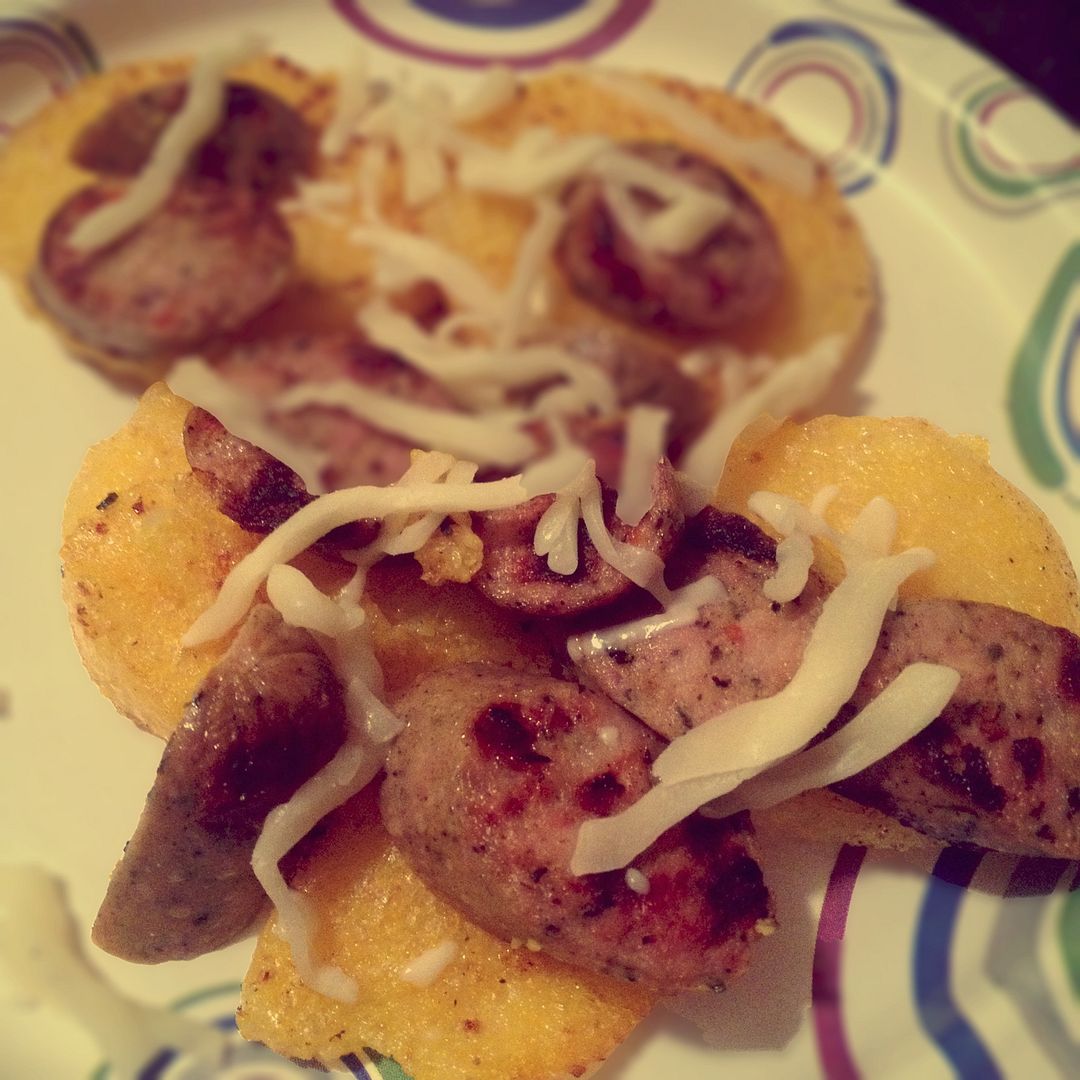 This one is sliced polenta with sundried tomato flavor chicken sausage and more low fat mozzarella, all from Trader Joe's. The chicken sausage was flavorful but mild, exactly the way I like it. As a bonus, sliced polenta is really easy to cook on a George Foreman grill and doesn't have that many calories. I think half the tube was 157 calories and 0 grams of fat. I'm thinking polenta will be making many more appearances in my kitchen.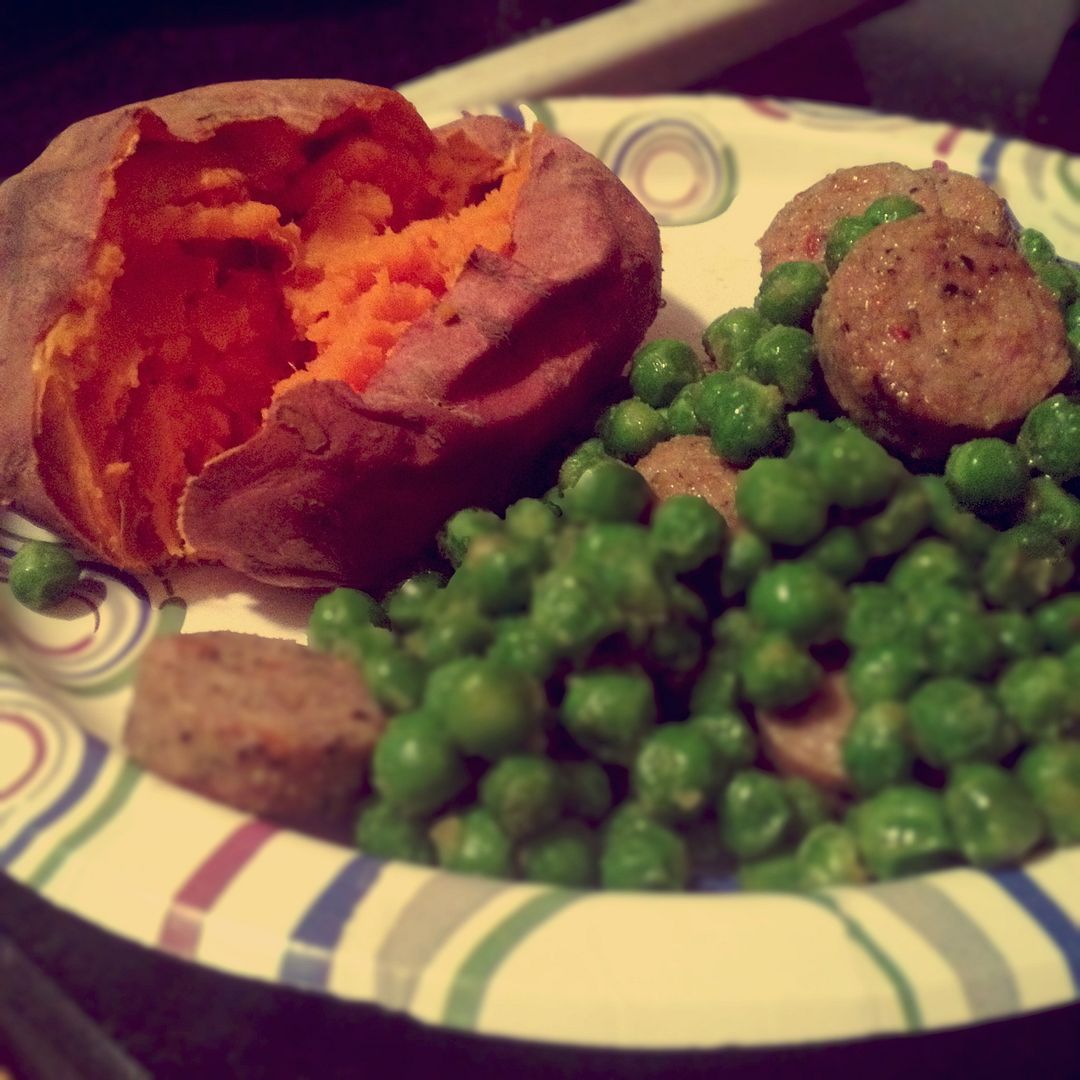 I have been eating other things too. Baked sweet potatoes have been a common staple. The meal above also involved peas with chicken sausage, obvi. It was kind of good and I need to finish off those frozen peas so I might have to make it again sometime. But enough about me. What healthy and delicious things have you been eating lately?