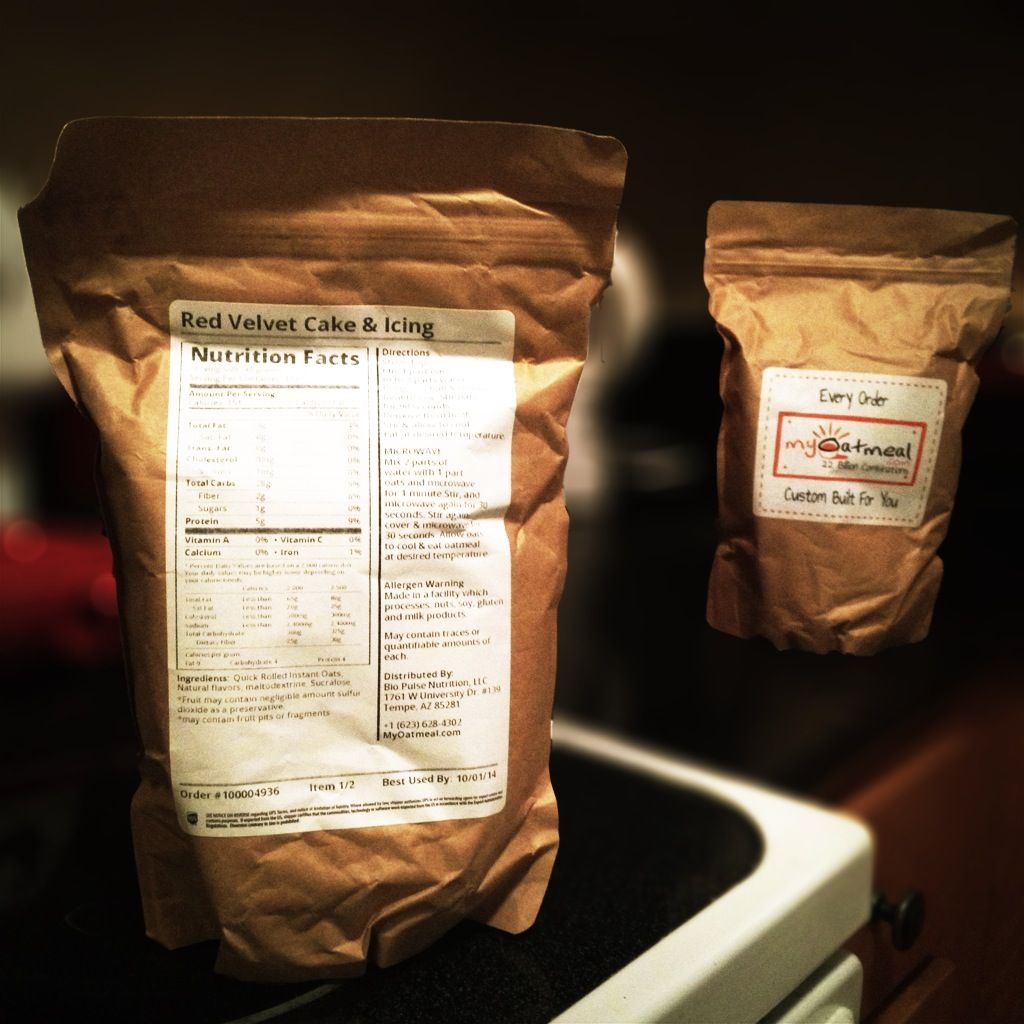 Recently, Sweat Pink Ambassadors were offered an opportunity to review My Oatmeal, a company that offers
custom oatmeal
. The idea of customizing my oatmeal sounded particularly good to me since my doctor recently told me that cinnamon and chocolate will probably make
my lip
worse. I had been having oatmeal for breakfast every morning with a spoonful of cinnamon-y cookie butter or chocolate almond butter. I'll have to give that up for the foreseeable future, so making my own oatmeal blend that did not involve those ingredients was a perfect way to keep eating my favorite breakfast.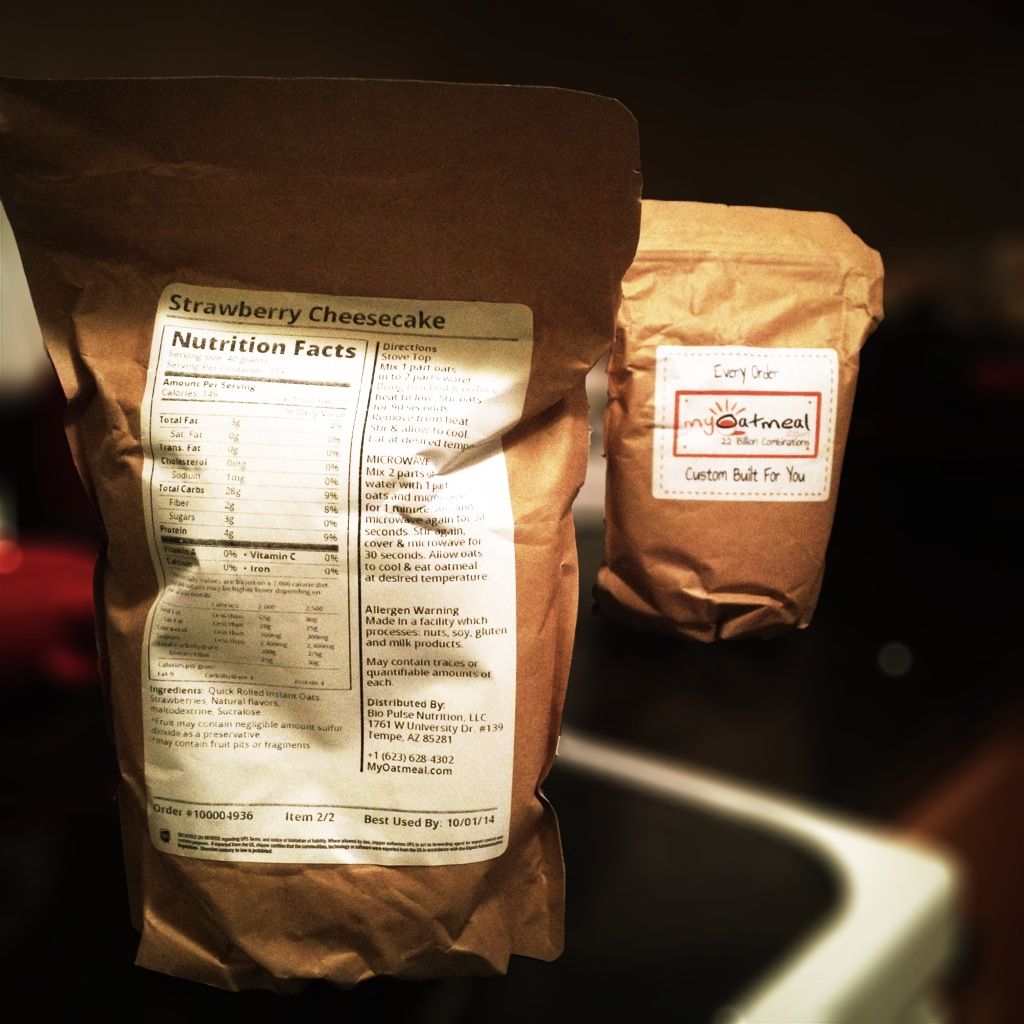 When you log onto the website, you start by choosing how much oatmeal you want and what type of oats. Since my Crohn's Disease seems to be active at the moment, I chose quick rolled instant oats because I thought they would be easiest on my stomach. Next, you pick your flavors. You are actually allowed to combine flavors, so I made two different flavor blends. My Red Velvet Cake & Icing blend was a mixture of the Red Velvet Cake and Vanilla Frosting flavors. My Strawberry Cheesecake blend was a mixture of the Cheesecake and Graham Cracker Crust flavors. You can also add fruit, nuts/seeds, and your favorite sweetener (Splenda for me). I also added "light" strawberries to my Strawberry Cheesecake oatmeal blend.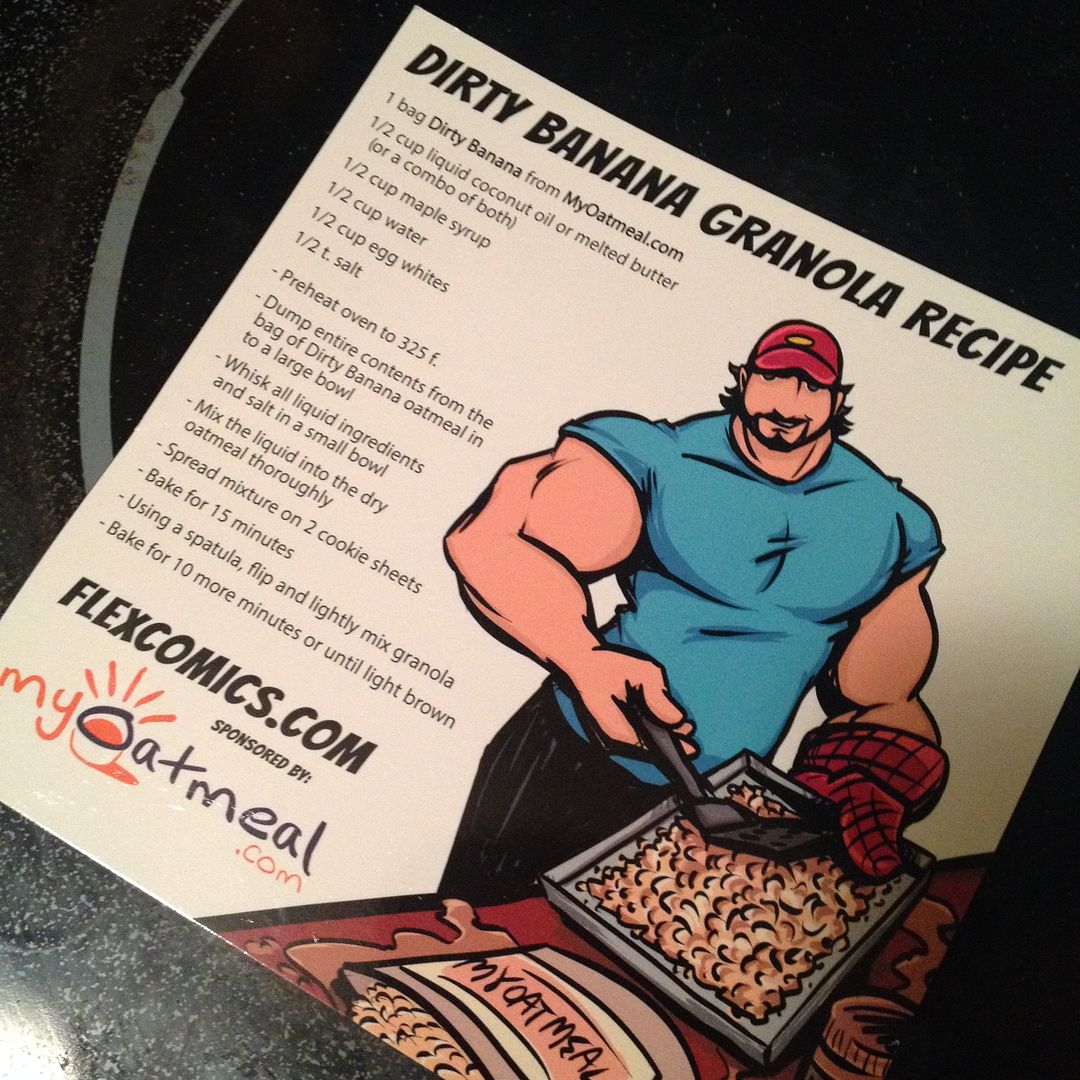 They sent a little recipe card with the bags of oatmeal, and I actually do want to try the granola recipe above. I have wanted to try making granola for ages, so this is a perfect excuse to actually do it. I liked both of my oatmeal blends on their own, but who doesn't want warm granola fresh out of the oven? Can you think of any awesome oatmeal recipes?
*My Oatmeal sent me two bags of their custom oatmeal for the purposes of this review. I did not receive any additional compensation. As always, all opinions are my own.