After graduation, my family took me out to eat. I tried to order a lower calorie entree, but by the time I reached into the bread basket a few times and ate the ice cream the waitress brought me when she found out I graduated from law school, I had downed an obscene number of calories. I wanted to make up for yesterday's bad eating behavior, so I got up super early this morning to ride my bike before the rain hit. The entire time I was riding, I kind of felt like I was racing the sky. If I won, my reward would be arriving home drenched in nothing more than my own sweat.
When I got to the park, they had the car path partially blocked off. I was annoyed, but I decided to just ride on the one mile pedestrian loop until I got done with all my miles or until the path filled up with people. I used to run on that path a lot, but I have never ridden my bike on it because so many runners and walkers use it. Weaving in and out of all the people slows me down and makes the ride less enjoyable. Fortunately, I got there early enough today that it was not a problem.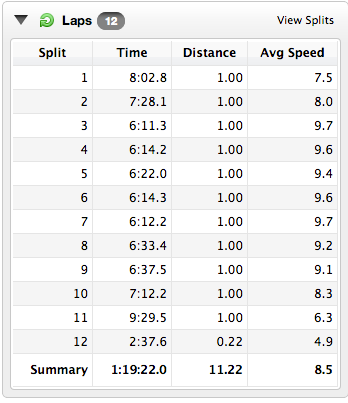 The pedestrian loop is pretty flat. The one thing that running and cycling have in common is that a flat course is a fast course. Look at all those 6:xx miles! I was a little annoyed with myself when I got home and realized that I had only gone 11.22 miles instead of the 12 miles I had planned. My goal was to ride at least 60 miles this week. Now I will have to do an extra mile tomorrow to make up for today's abbreviated ride.
I spent the rest of my day running errands and doing a little DIY project. I keep seeing workout clothes with quotes like "Suck It Up, Buttercup" and "Drop It Like a Squat." I always think they are cute tops, but I balk at the price tag. Anyway, I was pretty sure I could make my own with a fabric pen and a cheap workout tank, so I took a field trip to Walmart. Then this happened: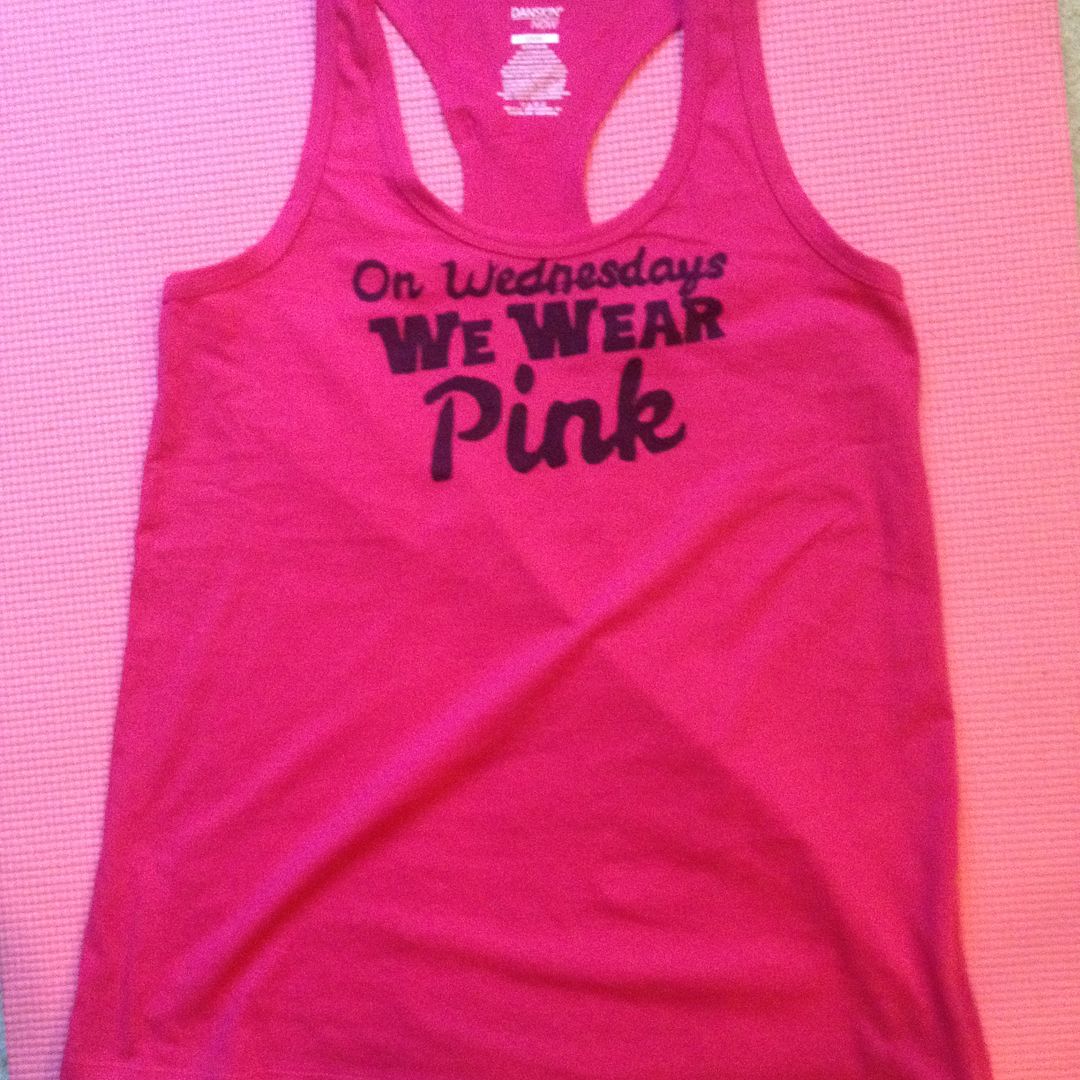 The words are a little crooked, and I messed up the "n" in "Wednesdays", but it turned out a lot better than I thought it would. The tank was around $4 at Walmart and I already had the fabric marker at home. Considering how cheap and easy my project was, I'll probably pick up a few more tank tops and get crazy. I'm thinking I need fun and/or sassy workout shirts for everyday of the week...