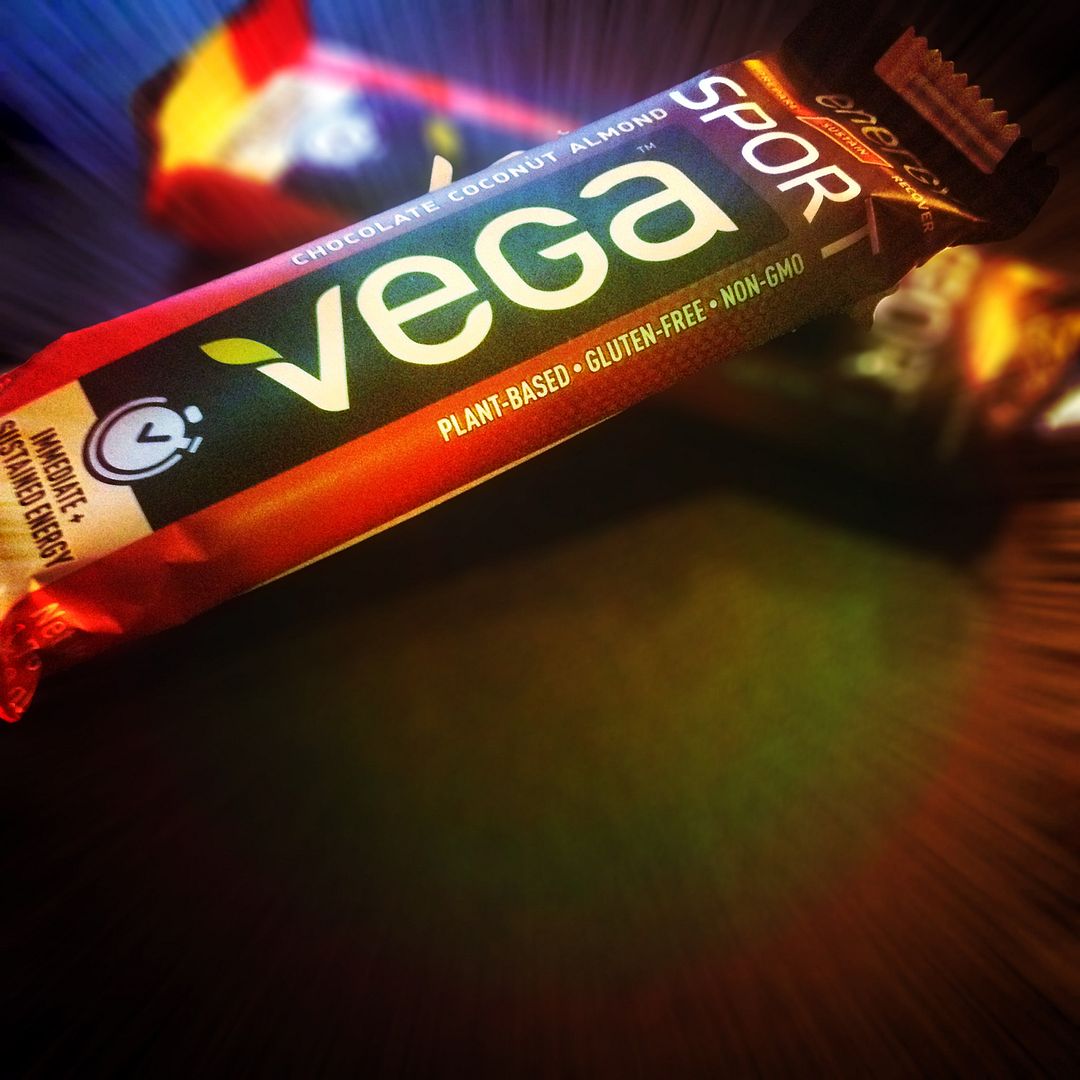 I was one of a few lucky Sweat Pink Ambassadors chosen to work with Fit Approach and Vega Sport on a campaign called

Fuel Your Better

. Vega Sport did send me some free

energy bars

in exchange for my participation, but other than that, all the opinions in this post are my own. So, lets get to it.
I'm not an energy gel person, so when I am planning my nutrition for long workouts, I gravitate towards real food. In the past, I have carried fruit and vegetable purees, fruit leathers, and healthy snack bars with me on long runs and now that I am trying to increase distance on my bike, I am starting to carry the same types of snacks with me to keep my energy levels up.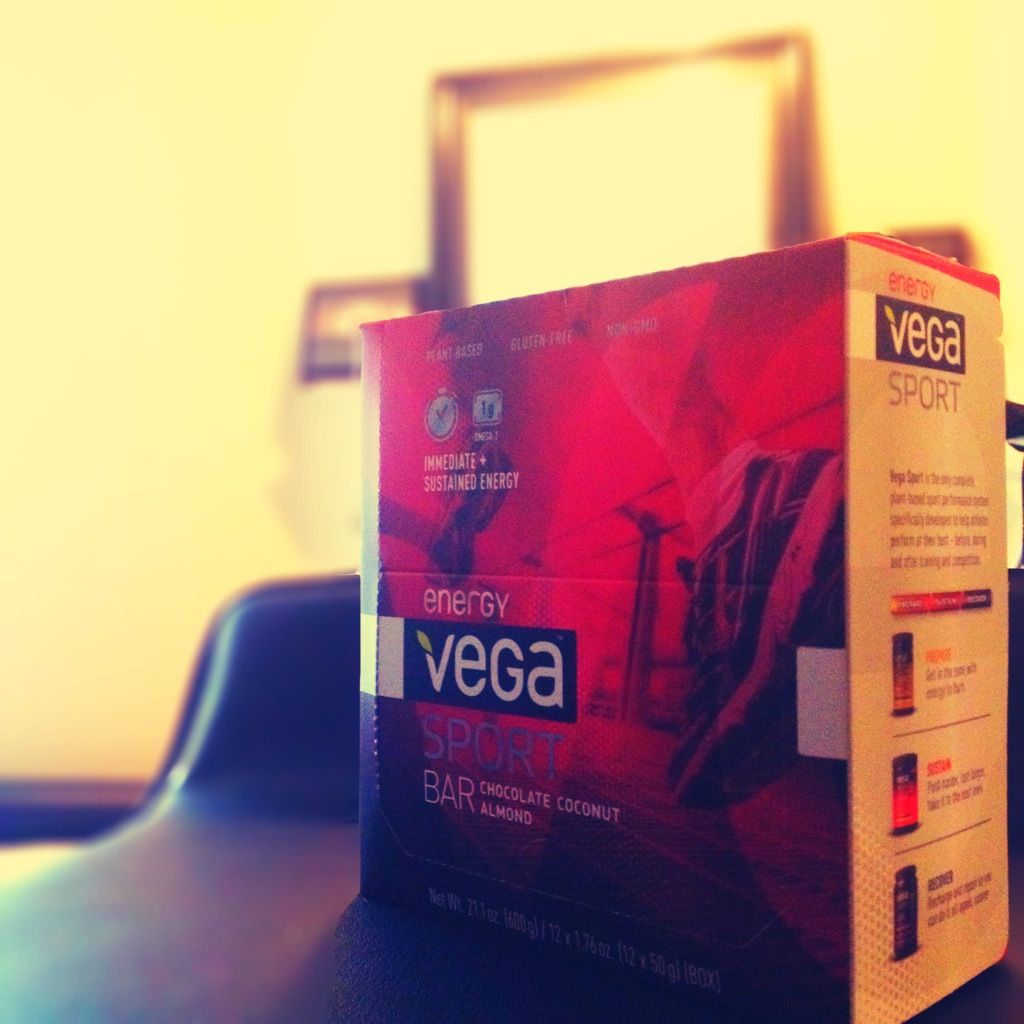 I was happy to try Vega's products because they fit with my personal philosophy on workout nutrition. The
energy bars
I tried are plant based. The taste kind of reminded me of those almond joy candy bars, but with healthier ingredients.
I tried one of the Vega Sport bars during a recent 12+ mile bike ride to keep me going and I think the bars are great for that purpose. They're easy enough to carry in a running belt or bike bag and would work well as a snack before, during, or after a workout. If you want to learn more about Vega Sport, check out their website
here
. You can also learn more about the Fuel Your Better campaign
here
. They offer training tips to help you get through whatever keeps you from working out as hard as you want to: lack of motivation, stamina, overtraining, muscle soreness, etc. Have you ever tried Vega products? What did you think?