This morning, I got up, went exploring in a new to me park, and took all the pictures. Scroll down for free trail porn.
After a brief stroll on a rustic trail, I found the lake. I stopped to take pictures because it was stupid pretty.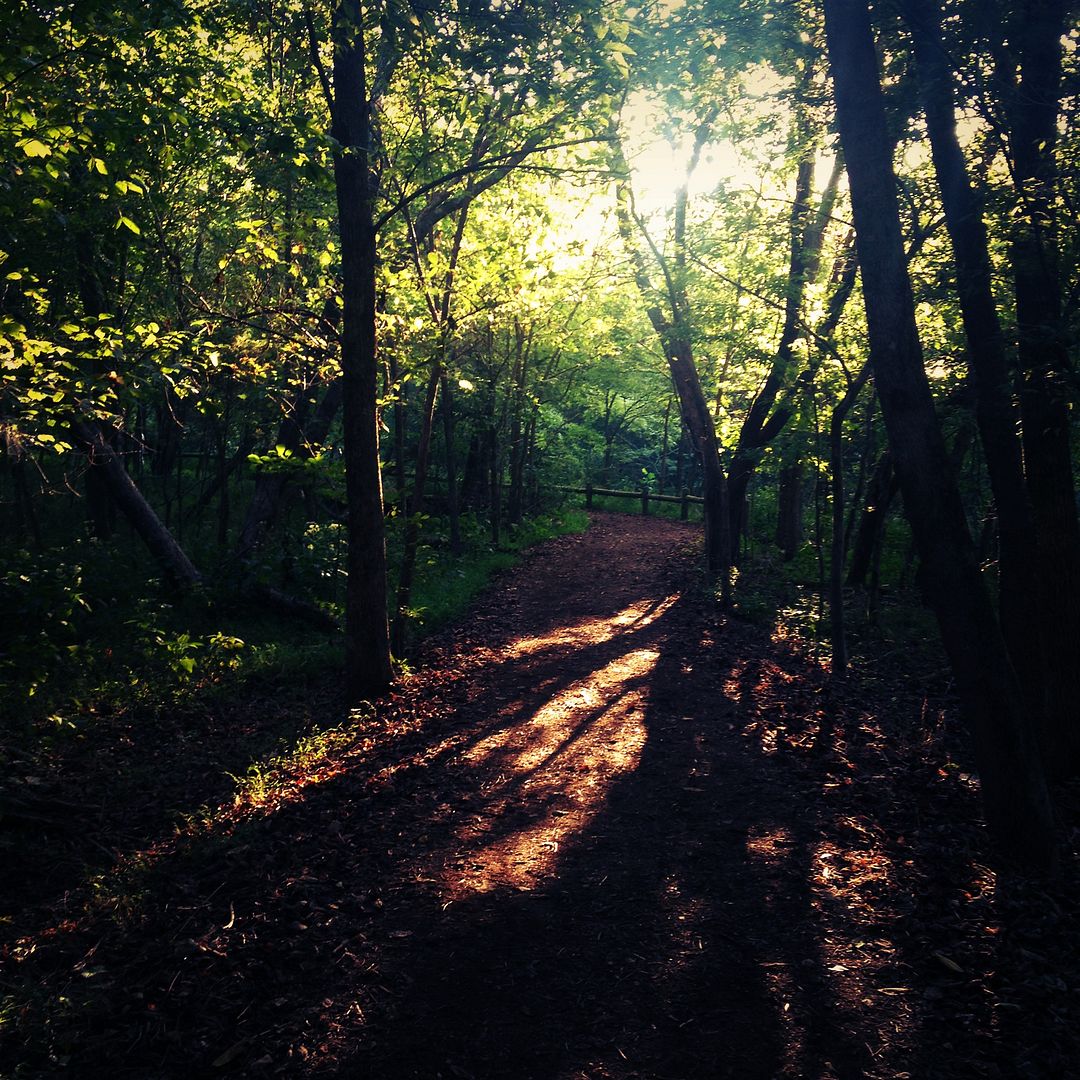 After that, I headed back to the rustic part of the trail and strolled through the woods for a while. There was a lot of gorgeous going on there, too.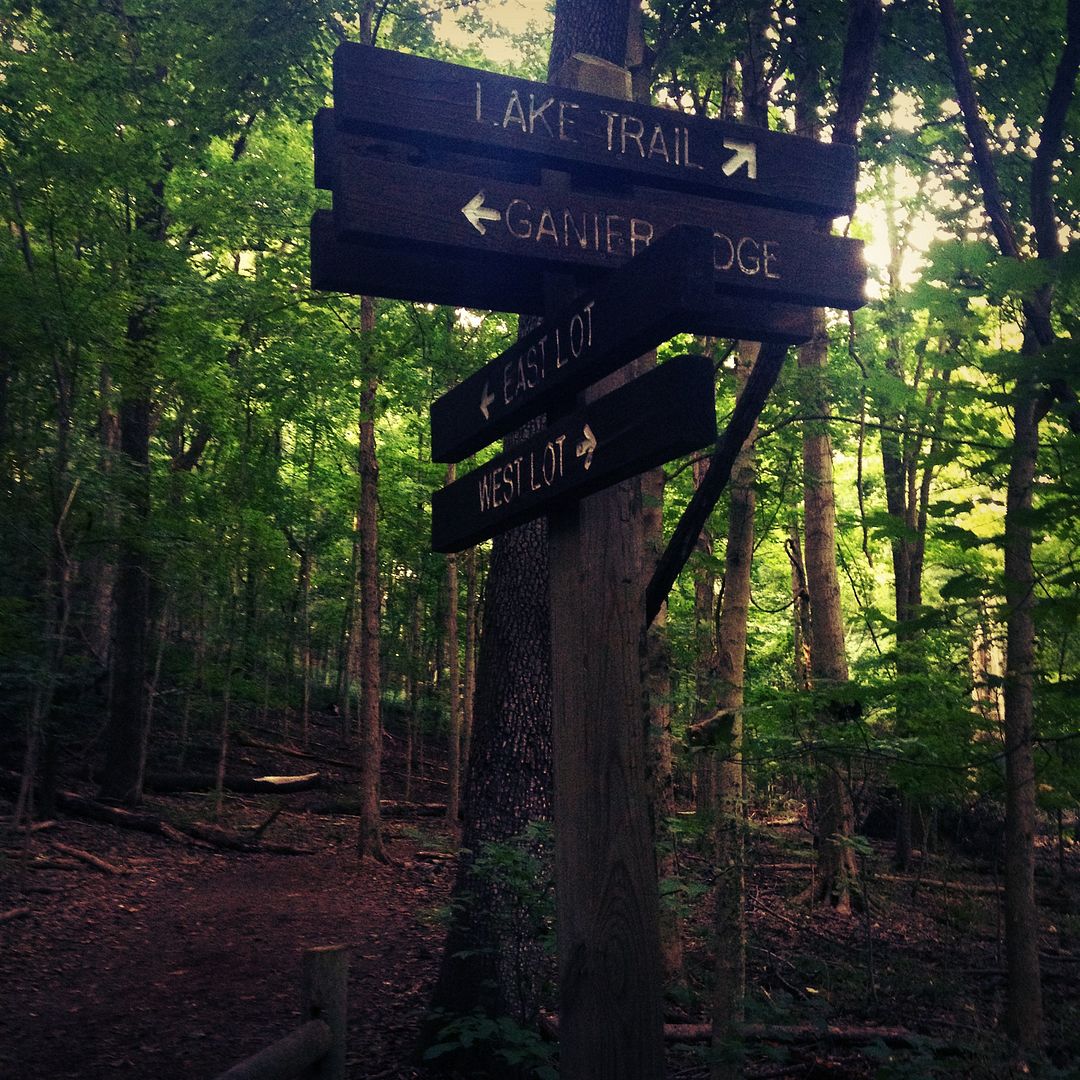 I came across a group of turkeys just off the trail, and saw a deer not long after that. There were the usual squirrels too, and when the wildlife wasn't entertaining me, there was plenty of people watching to do.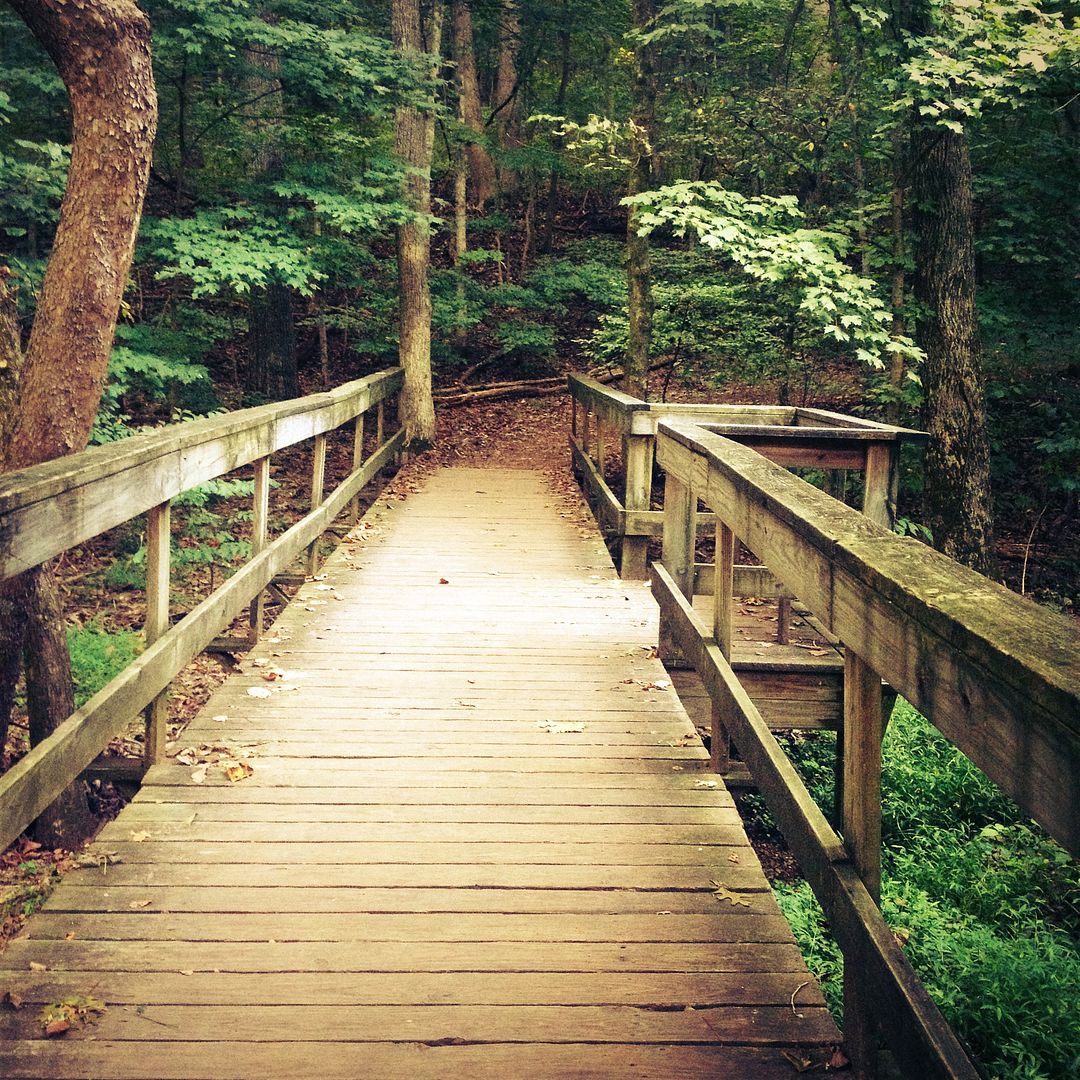 There were signs for different trails, but I mostly stuck with the Lake Trail because I wanted to walk all the way around the lake.
I didn't see the length of the trails on any of the signs, but the lake looked large-ish. I wasn't sure whether the Lake Trail went all the way around the lake, but I figured if it didn't and I had to walk back the way I came, it wouldn't be too bad with such a great view.
The good news is that the trail did wrap all the way around the lake. The bad news is that my phone died halfway through my hike and I had to commune with nature for half an hour without taking any pictures or listening to my audiobook.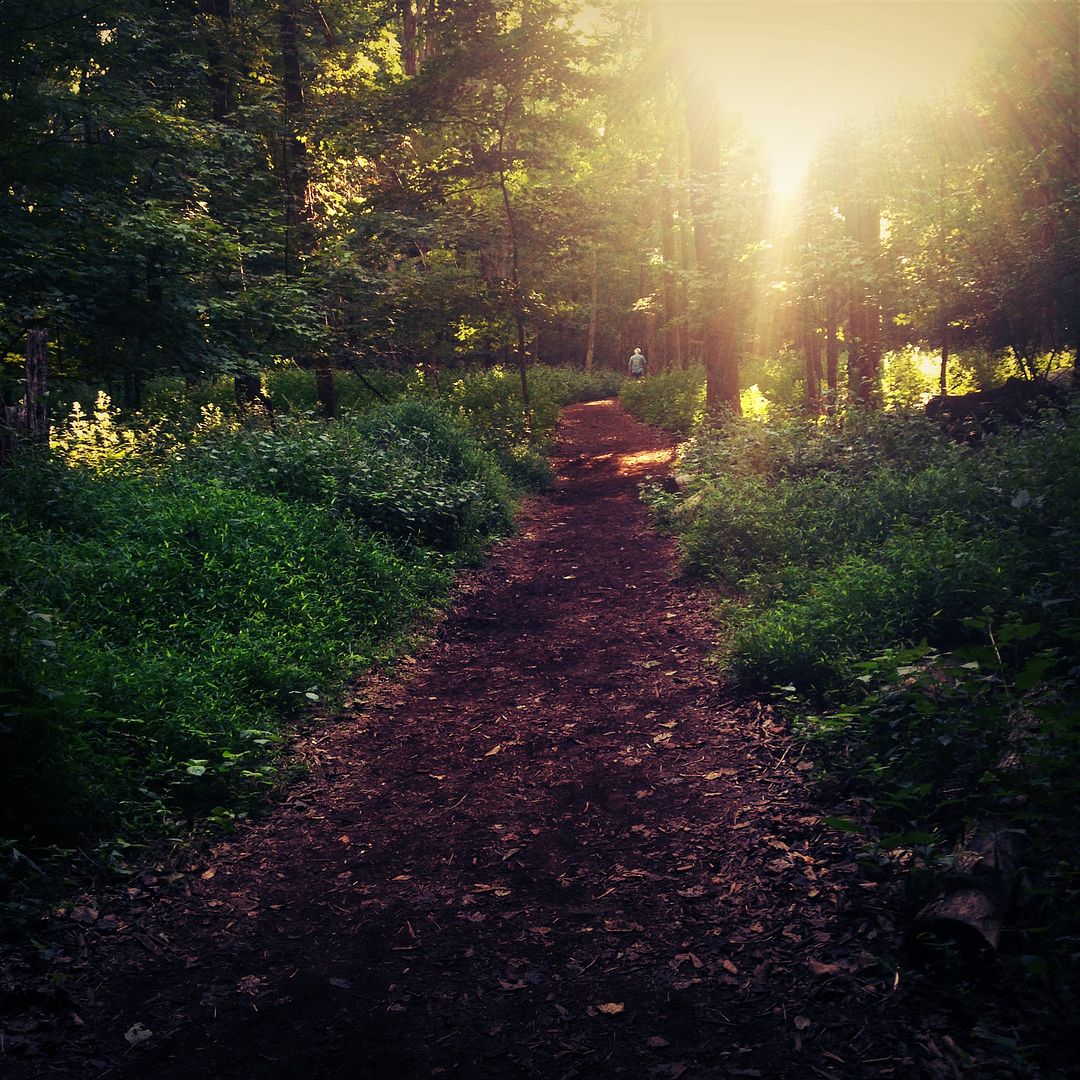 On second thought, maybe that isn't the worst thing in the world. I heard a woodpecker going at a tree and overheard a toddler in a baby backpack talking to its parents. I saw what appeared to be a swamp and a dad who stopped to let his delighted little boy play in the dirt. Eventually I made it back to my car and checked my Fitbit. Just in case anyone is wondering, the Lake Trail is approximately 3.6 miles. Also in case anyone is wondering, all 3.6 miles were as pretty as the pictures.