I haven't been feeling very well this week. It started with a cold that has been plaguing me since Friday and now I have cramps as well. I haven't been getting much exercising done as a result, but I have been doing a few craft projects while I lounge around. I mentioned on Twitter a while ago that I was going to try sewing. I've been practicing, and over the weekend I finished up these: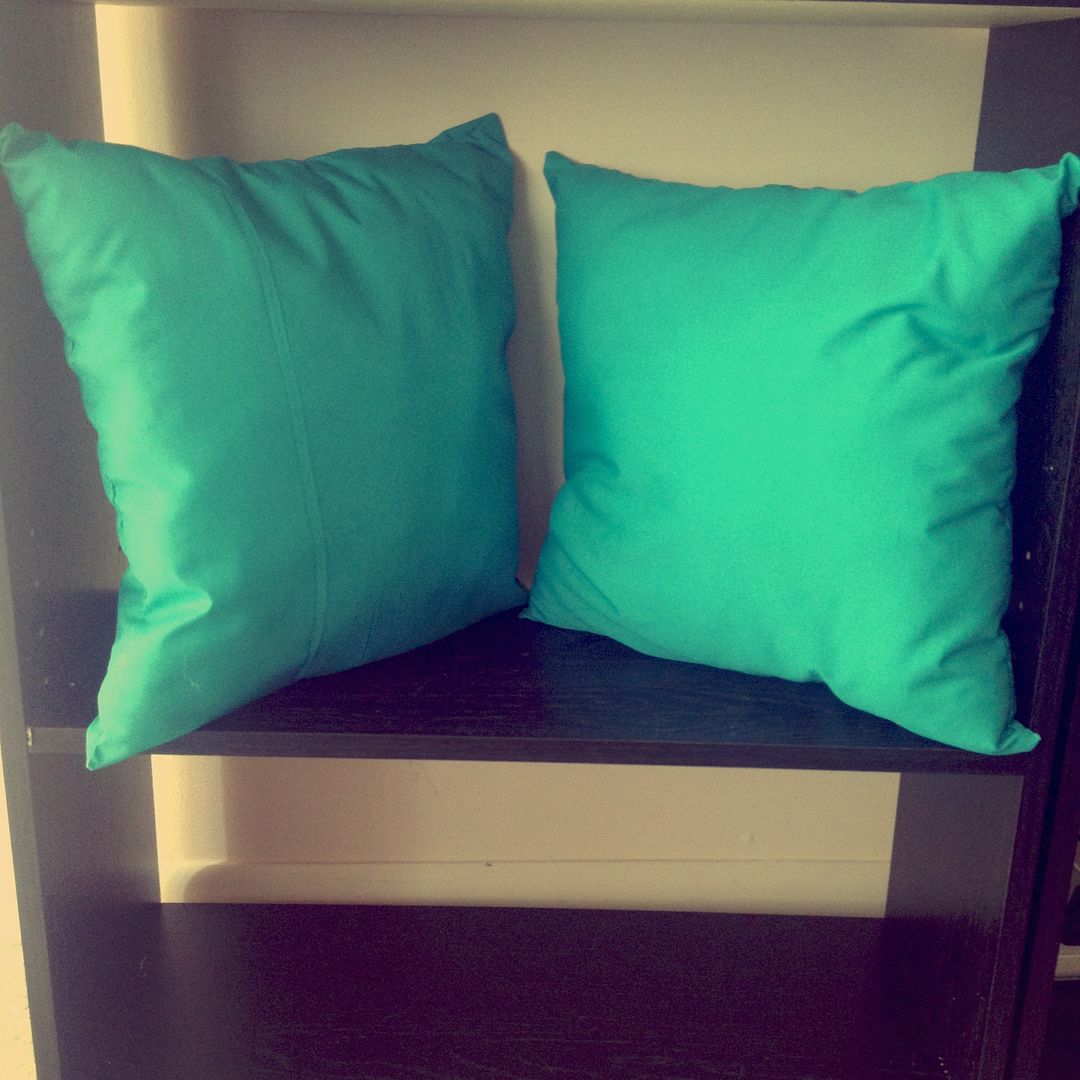 If you saw them up close, you would probably be horrified by the stitching, but I did my best and I'm kind of proud of them. I wanted some teal throw pillows for my office at work, but I didn't want to spend a ton of money on them. I was pretty sure that even I could make a couple of square pillows with enough time and patience, so I bought some fabric and stuffing and set to work. A few Netflix movies later and I was done. Hopefully no one at work will scrutinize them too closely.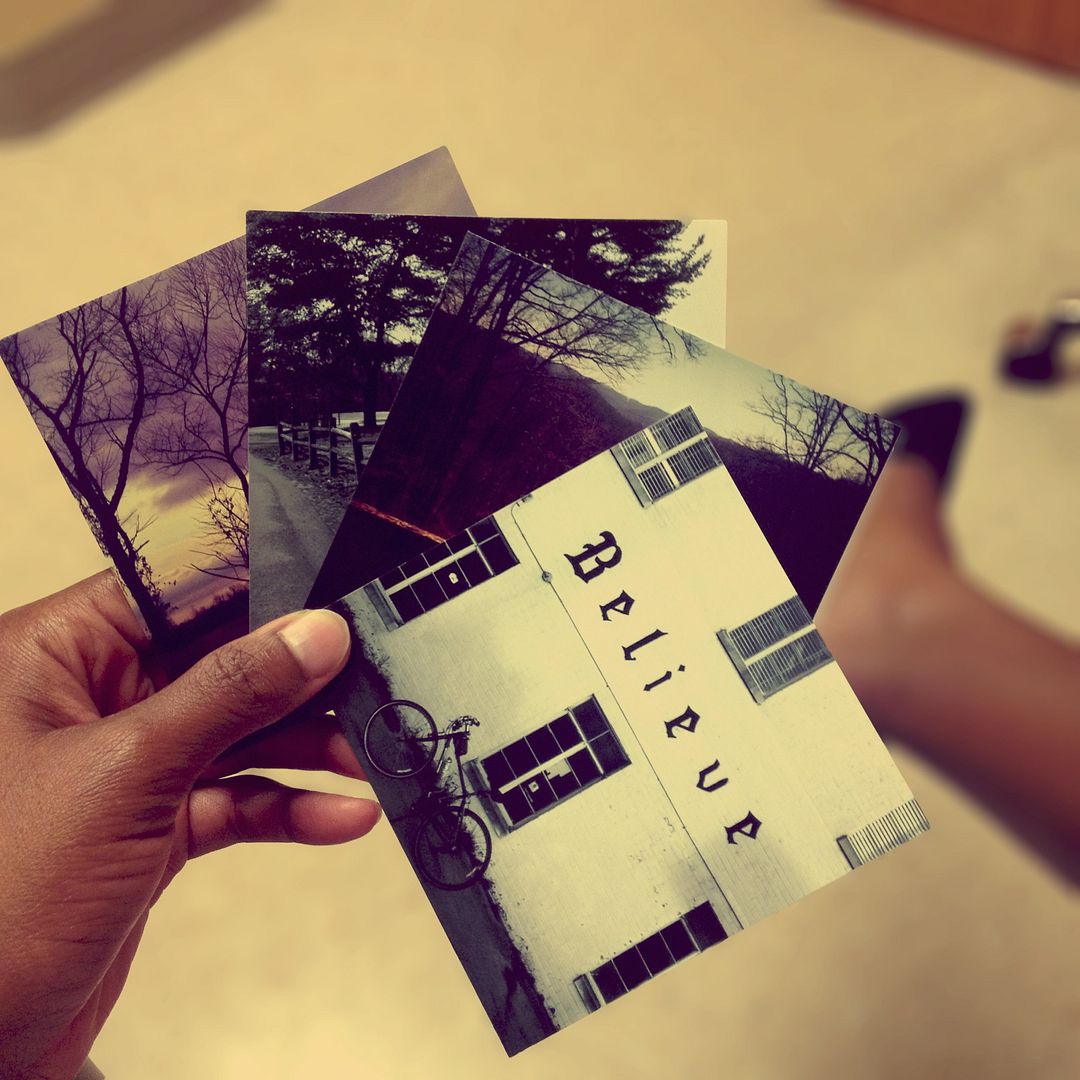 I also discovered that Walgreens will let you print Instagram photos ridiculously cheap. I ordered 11 of these little 4x4 prints and with a 35% off coupon I found online, I only paid $2.79 for them. They were ready in under an hour and they were perfect for another of my craft projects.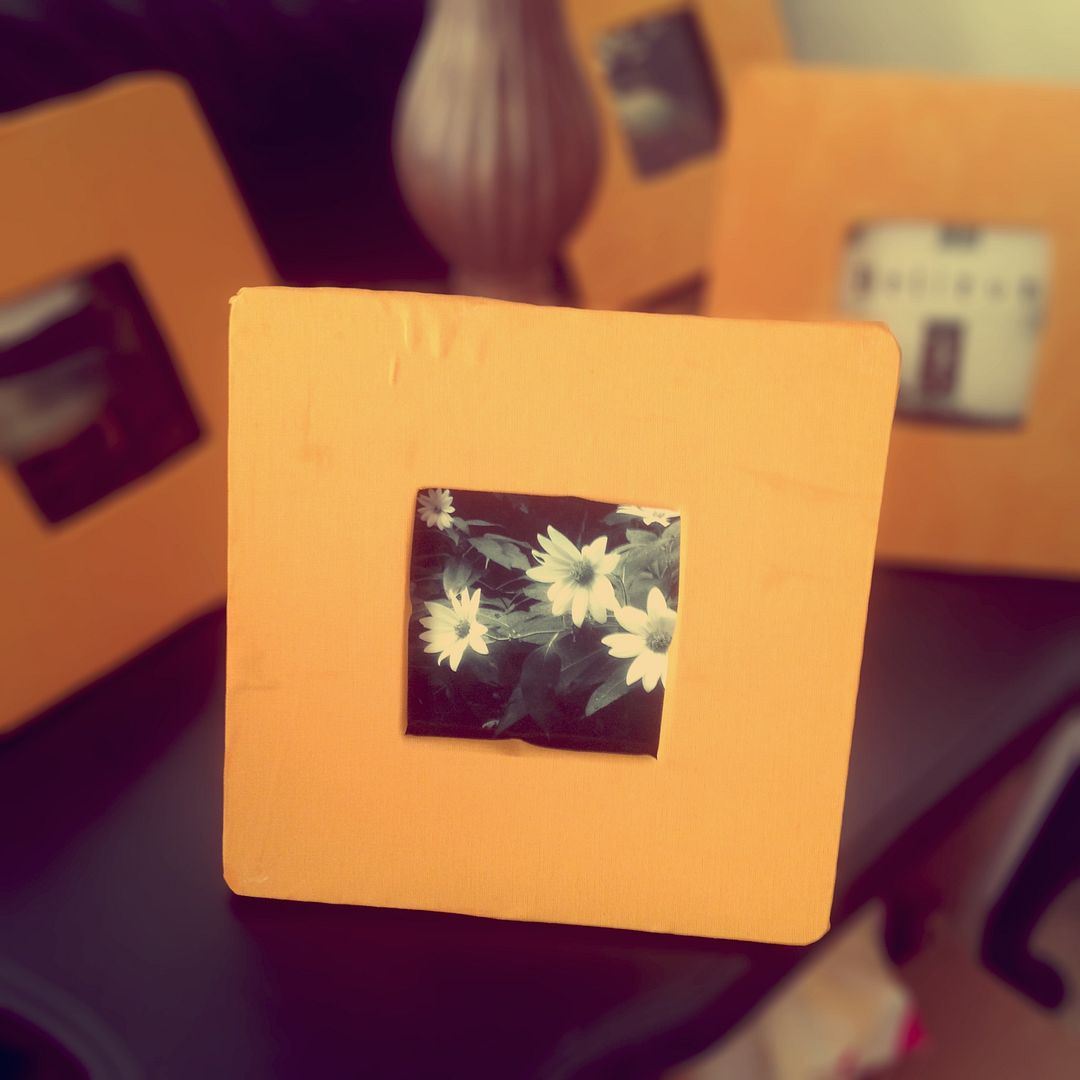 While I was in the craft section of Walmart, I found some little wooden picture frames for 97 cents each. I had been thinking about attempting fabric covered picture frames like the ones I saw in this
youtube video
. I figured there would be a learning curve involved so I wanted some cheap frames to practice on and these were perfect. I bought a few of them along with some cheap yellow fabric and some mod podge and set to work. Once the glue dried, I added my pictures, and voila. Insta-office decorations. Have you tried any fun craft/decorating projects lately?