I lost my mother today. She has not been well for a long time, but last month she was admitted to the hospital with low sodium and things got worse from there. She started having seizures, she had a heart attack, she slipped into a coma for a while. I thought she was getting better last week, but when I went to visit her yesterday, she was confused and her breathing was off. When I got the nurse they couldn't get her blood sugar to register and her blood pressure was dangerously low. She held on all day and into the night, but whenever someone asked how she was doing she responded that she was just so tired. Sometime after midnight she stopped breathing. After that her heart stopped. The doctors in the ICU tried to revive her, but after about twenty minutes of chest compressions and fighting to keep her here, I made an impossible choice and told them to stop trying to revive her. And just like that she was gone.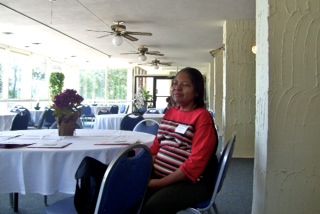 I can't go to sleep yet, knowing that I will have to wake up and remember all over again that I don't have her anymore. I know none of you knew her, but I just need to tell someone about my mom. Her name was Sylvia and she was 57. She was strong, quirky, independent, and fiery. My dad was never around, so when I was a baby she moved back to the small town where her parents lived and that is where she settled down and raised me.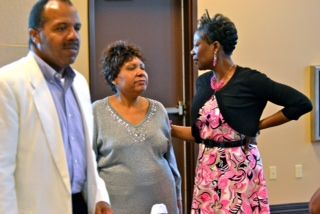 My mom was a nurse, a lover of all things Animal Planet, an avid sew and crocheter, and one of the kindest, and strongest people I have ever met. Even though she worked long hours and commuted out of state for work when I was a kid, she would still help at my Girl Scout troop's activities and sit through my summer softball games in the sweltering heat. When she was able to talk this past month, she told all of her doctors and nurses that I was "her little lawyer." No matter what, she was always so proud of me. I wish I had thanked her more for all the sacrifices she made so that I never had to do without. I hope that she knows how much I loved and admired her and that I would give anything to have her back now, even just for a day.
I can not express how much it would mean to me if you would dedicate your next workout to my mom. If your mom is still with you, please call her and tell her you love her and if your mom is gone too, send your love to her on the wind. I spent as much time as I could with my mom this past month and I told her I loved her every time I visited, but it was not enough. All the time in the world and all the "I love yous" on the planet wouldn't be enough. I miss my mother more than I can tell you. She was gone far too soon.