Hello lovelies! I haven't done a coffee date post in a while, so I thought today might be a good day for one. If you are new to Downsizing, let me explain. Coffee Date posts are where I write about the kinds of things we would chat about if we were having coffee together in real life. "Coffee Date" is sort of a misnomer, though, since I'm a tea drinker. Unfortunately, "Tea Date" doesn't have the same ring to it. It sounds like we are headed to the golf course so we don't miss our tee time. Yeah. My brain makes weird word associations like that sometimes.
Back to our coffee date. Have you heard
Colbie Caillat's song Try
? It came out last year and it was one of my favorite songs for a minute because it espouses self confidence and tells women that they are beautiful all by themselves, imperfections and all. Anyway, you should check it out if you haven't already. The youtube link is above and the embedded video is below.
I think it was this song that inspired me to do a thing I swore I would never do:
post a no makeup, unedited, wild haired, hospital selfie. I don't have to try so hard, people. Plus, I wanted to explain why I am currently MIA from my usual hiking, cycling, and running exploits.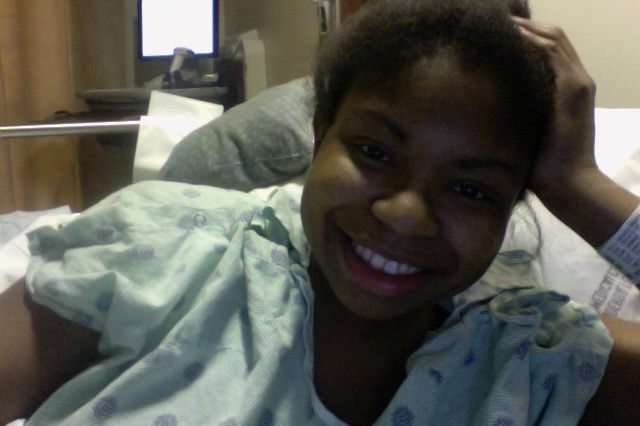 I had yet another surgery yesterday. If you have been reading this blog for a while, you already know that I have Crohn's Disease and
a few other health problems
. In addition, I have an autoimmune skin condition that is not curable and doesn't seem to respond well to treatment. Over the years, I have seen multiple dermatologists and tried every cream, soap, antibiotic, etc. to make it better, but the only thing that seems to work is excision of the affected areas. The skin condition is incredibly painful and the surgery is no stroll in the park either, but I'm hopeful. If everything goes well. I might be fully healed and back to my regularly scheduled life in six to eight weeks.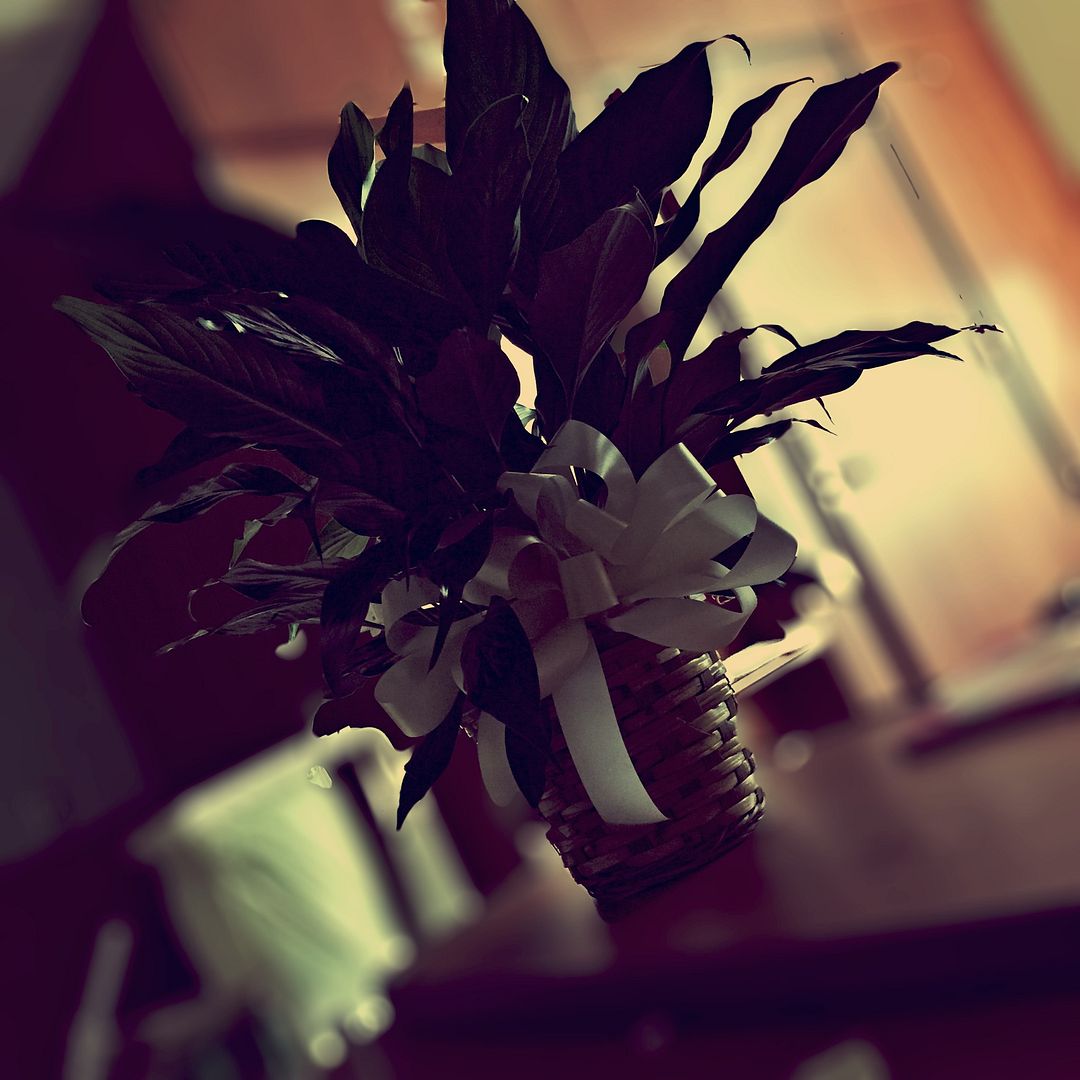 On the plus side, though, I have a lot of really great people in my life. My boss sent me a beautiful plant. Remind me to water it, ok? If I can keep it alive for more than a week, I might be responsible enough for a dog. Probably not, but let a girl dream.
Another one of my coworkers stopped by at lunch today to visit. He brought me some of my favorite comfort foods from a local soul food place (macaroni and cheese, mashed potatoes, and roast beef with a side of cornbread). It was incredibly nice of him and I'm pretty sure he rescued me from an unappetizing hospital meal.
One of my aunts drove for over three hours so that she could stay with me during the day. On the morning of my surgery, she and one of my uncles got up at 3:15 so that they could drive to Tennessee from out of state and get me to the hospital in time to check in at 5:30. Even though they were exhausted, they stayed with me all day and only left when I was ready to fall asleep.
Finally, I got a visit from one of the volunteer musicians from
Musicians On Call
. She played Marry You by Bruno Mars. I like that song and her acoustic version was awesome. I had never heard of Musicians On Call, but I'm glad it is a thing. Being in the hospital is never pleasant so it was nice to break up the monotony with something fun and unexpected. I took a picture of her playing so that if she ever goes on The Voice or gets a huge record deal, I can say I met her way back when.
So, that's what's happening in my life right now. Lots of bed rest with tiny walks to the bathroom and around my room. But anyway, that's enough about me. What's new with you?