Food
In the days immediately following my surgery, I didn't stray very far from my bed. Who am I kidding? It was all I could do to make it across my hospital room to the bathroom and back. It has been almost two weeks now, and while I certainly won't be going hiking anytime soon, I can get in and out of bed, shower normally, and wander down the hall to the kitchen when the mood strikes. I have even managed to cook a few meals with some assistance from my grandmother.
The other day I wanted to try a recipe I found for
Roasted Cauliflower and White Bean Soup
. I didn't really have the energy to do it all myself, so my grandmother chopped up the vegetables and kept an eye on the roasting cauliflower for me. I wandered back down the hall in time to assemble and season the soup and puree the cooked vegetables in the Nutribullet.
I thought the original recipe was too bland, so I added a blend of onion powder, turmeric, chives, parsley, and red pepper until I had a flavorful concoction with some gentle heat. I still thought the finished soup needed something, so my grandmother cooked some bacon to crumble on top of it. I also added a bit of shredded cheese to my bowl. We were both pleased with the end result.
I have been craving french fries for the past few days, so this morning I decided to make
polenta fries
for breakfast. I have made them before and liked them, so I knew they would provide a satisfying alternative to the usual deep fried potatoes.
I preheated the oven to 450, sliced some of Trader Joe's Organic Polenta into fry shapes, seasoned them with a little grated cheese and some of my favorite seasonings, then baked them for about 40 minutes. They came out of the oven crispy and delicious. They don't taste exactly like real french fries, but they are close enough to make me happy.
Television
The weeks following surgery are mostly downtime, so I've been enjoying daily television binges. Netflix is my everything. This week, I plan to get through Season 2 of The Fall, Season 2 of Bates Motel, and of course, towards the end of the week a new season of House of Cards drops on Netflix.
The timing is spot on and I can't wait to immerse myself in all the political shenanigans. I am also incredibly excited for the new season of Vikings on The History Channel.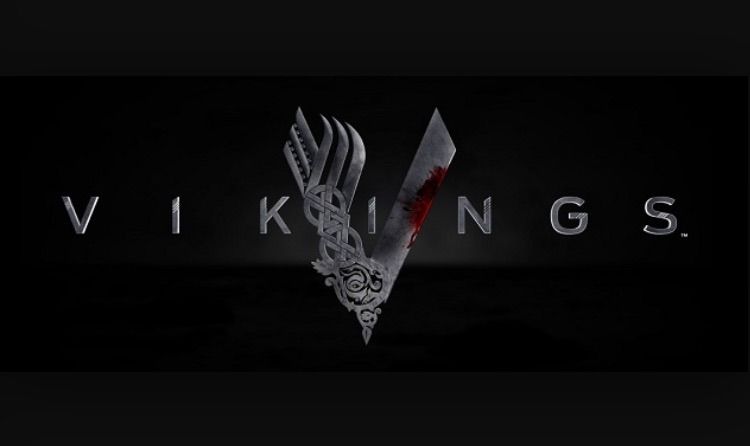 Until I watched this show, I did not realize The History Channel had that kind of mojo, but Vikings has got me, got me, got me. The characters are compelling, the storyline is engaging, the costumes and sets are stunning, and the fight scenes are thrilling. I like Vikings as much as I like Game of Thrones, which is to say a whole whole lot.
Blog Changes
I've decided to rename my blog. When I get better, there will still be lots of hiking, cycling, running and clean eating going on, but I'm less focused on weight loss these days and more focused on being the healthiest me I can be. I don't think the name Downsizing is right for where I see myself or my blog in the future.
I picked a new name and over the next week or so, I'm going to work on changing my blog URL and social media handles. For the most part, the content of this blog will be the same, but I do want to expand and add more lifestyle posts. Lately I've been doing a lot of DIY projects that I would like to share in this space in addition to my fitness and clean eating exploits. You may also see the occasional outfit post, etc. I hope you will all stick with me and this space as I and it grow and evolve.
Homemade Soap
Several months ago, I decided to try making my own soap. I bought a book on cold process soap making, started watching youtube videos, bought a bunch of supplies, and finally made my first batch of soap. It has been one of my favorite hobbies ever since.
Homemade soap contains vegetable glycerine, which is a humectant that draws moisture into your skin. My understanding is that commercial soap makers remove the vegetable glycerine from their soaps so they can sell it back to you in the form of lotion. Since I started using my own soap in place of commercial ones, I have found that my skin feels softer and better nourished. I also love knowing exactly what is in my soap and I am having so much fun trying new oils and ingredients. The bar pictured above is my first attempt at lard soap. Before that, I had only made plant-based soaps. However, I read that lard soaps are mild and gentle cleansers that do a great job moisturizing the skin. I used a coconut fragrance oil in that loaf and I'm waiting for it to finish curing so I can give it a try. I'll report back on how it goes.
Decorating My Apartment
I moved to a new apartment last summer, but with everything I have had going on in the months since, I never got around to setting it up the way I wanted it. It still is not perfect, but before my surgery, I rearranged some of my bedroom furniture and started the process of decorating. Here is what I have so far: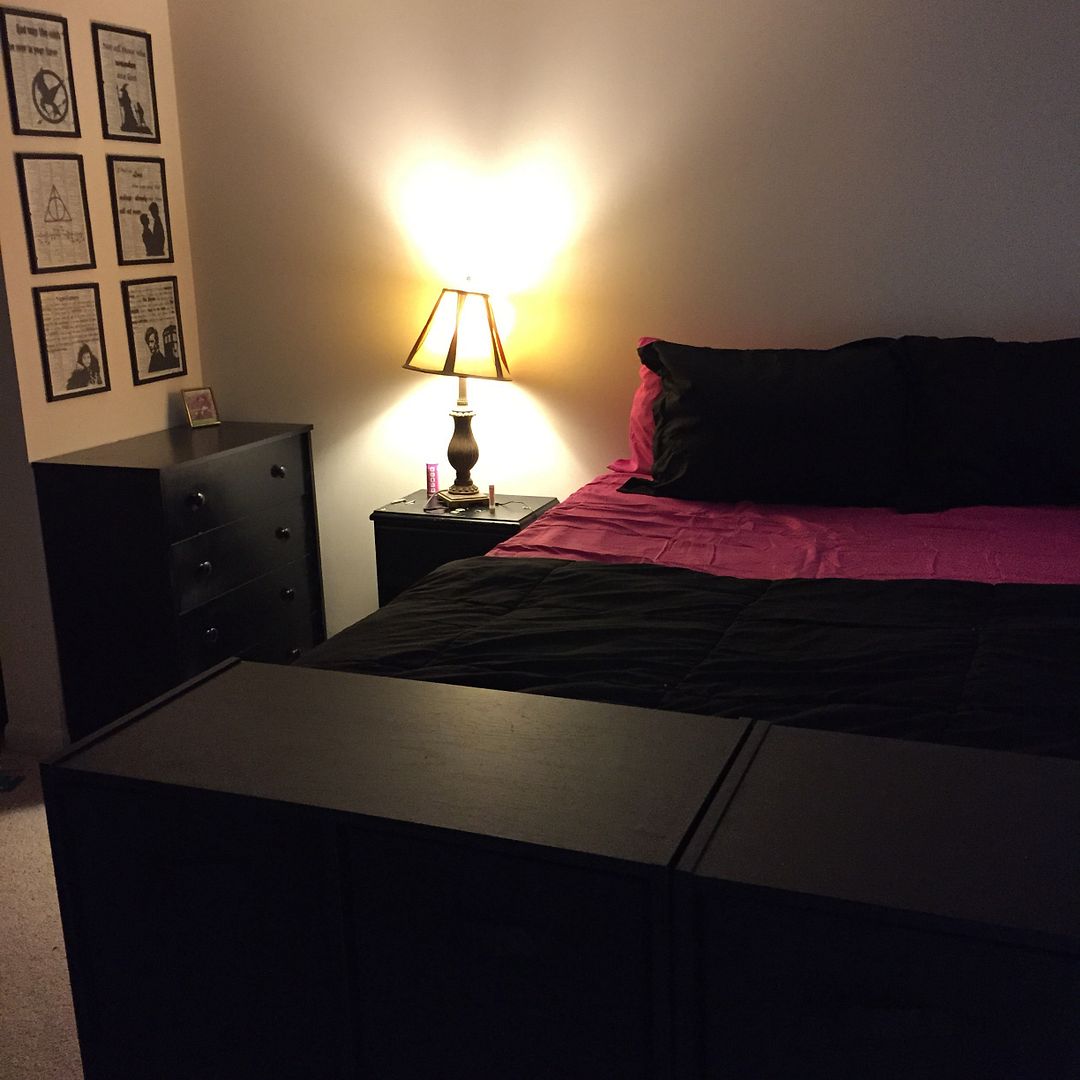 I still have a lot to do before the room (or the apartment for that matter) are finished, but I thought this was a good start. Hopefully in the next few months I can bring my plan for the space to fruition and truly make it my own.
That's everything that I am excited about. Is there anything that makes you happy lately? I would love to hear about it in the comments!