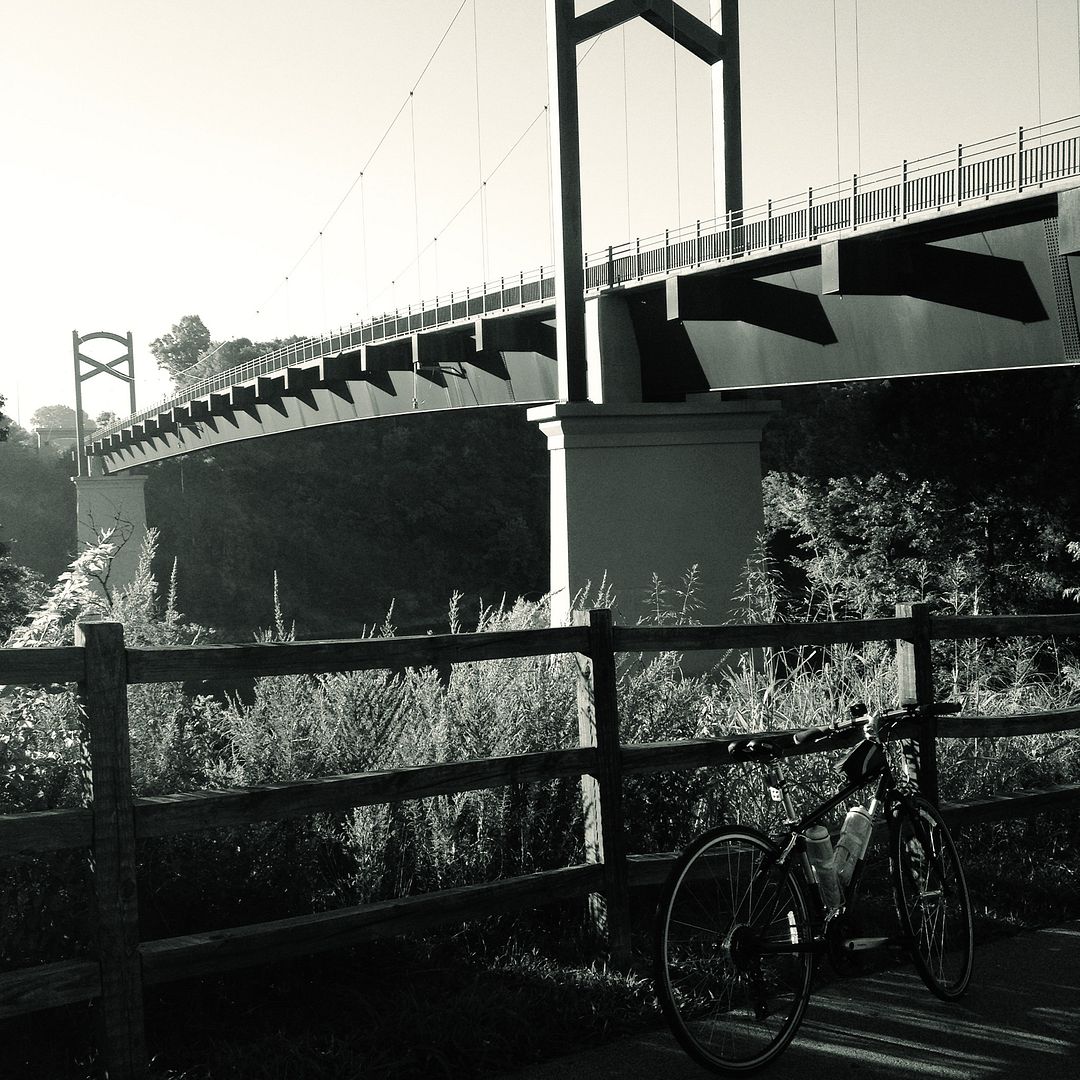 Ever since I got Genevieve (my bike) I have started paying more attention to which cities around the world are bike friendly. I fell in love with Europe when I studied abroad in Ireland for six months in college, and I am always looking for opportunities to go abroad. I worked in London the summer before law school, took international law classes in Venice the summer after 1L year, and I have also visited France and Scotland. My biggest regret about those trips is that I wasn't as physically active then as I am now, and as a result I missed out on some great running, cycling, and hiking opportunities. I mean...
Me somewhere in Ireland Circa 2008
Me in front of the Eiffel Tower, circa 2008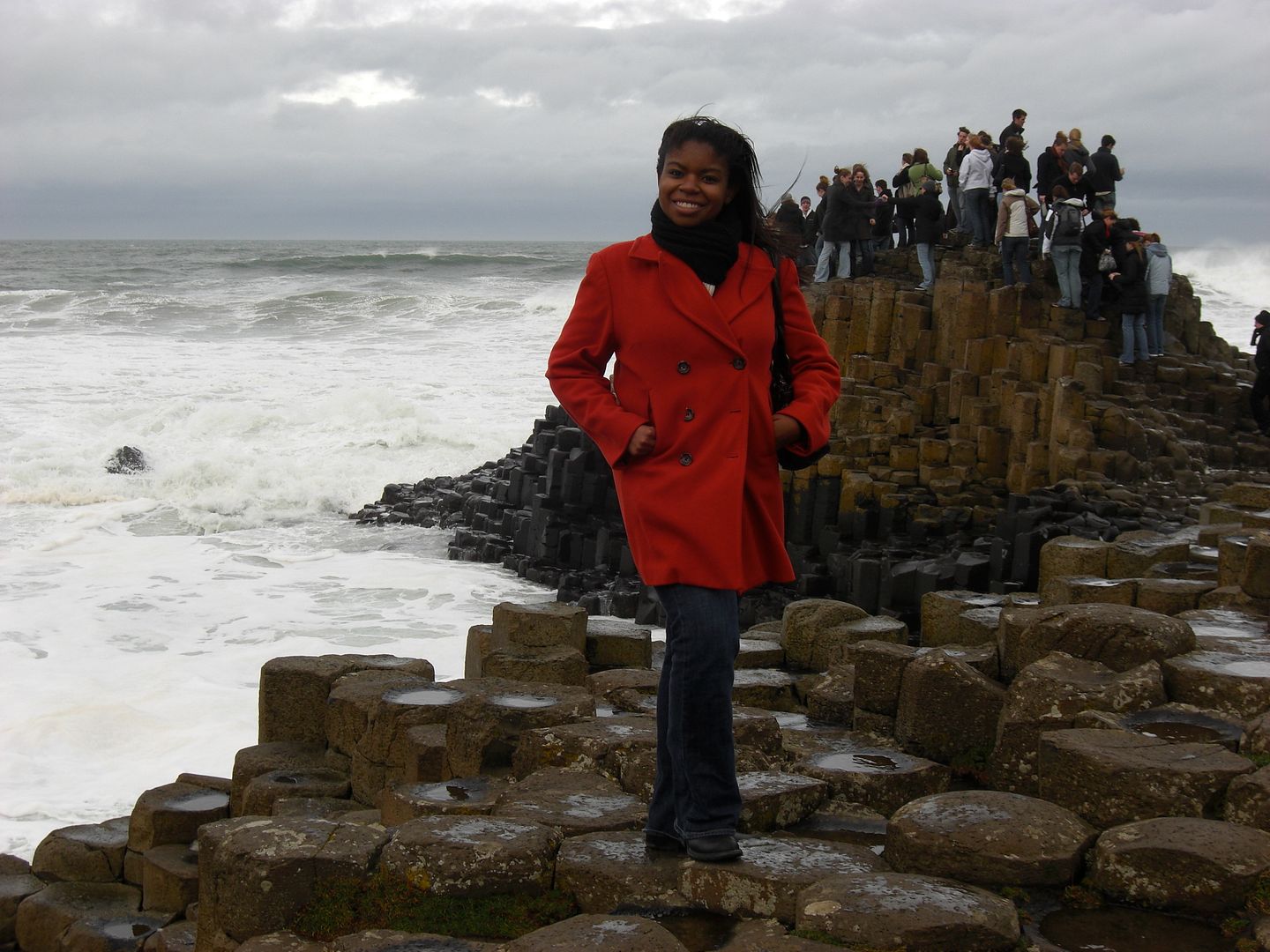 Me at The Giant's Causeway in Northern Ireland, circa 2008
No wonder Europeans are so fit--it's easy to stay active when you can roll out of bed and go for a run with a view of the Eiffel Tower! But that's a little off topic. Let's talk about a few bike-friendly places in Europe I would love to go for a ride.
1. Norway
A quick google search pulls up a really helpful
website
with information about cycling in Norway. They have a list of their
top 10 cycling routes
and some
tips
on getting from point A to point B on a bike safely. Also, can we have a conversation about the fact that Norway has bike escalators for really steep hills? Let me say that again: NORWAY HAS BIKE ESCALATORS!!!! Here is a video of how it works:
Maybe I'm weird, but this thing would be near the top of my must-visit attractions in Norway list.
2. Berlin, Germany
I have wanted to visit Germany for years, and I would probably want to visit Berlin no matter what, but it certainly doesn't hurt that there is at least one company that offers
bike tours
.
3. Munich, Germany
You can visit
this
website for more information about biking in Munich. Some of the highlights for me were the cool bike rental service called
Call A Bike
, the information about
bike tours
, and the helpful
cycling maps
. And there's also the part where you would be visiting Germany, which is not ugly. Behold:
4. Copenhagen, Denmark
I have wanted to go for a bike ride in Copenhagen ever since I saw the youtube video below:
5. Amsterdam, the Netherlands
Cycling is so common in Amsterdam that the New York Times wrote an article with the title "The Dutch Prize Their Pedal Power, but a Sea of Bikes Swamps Their Capital." You can find it
here
. No offense to the New York Times, but with so much obesity in America, shouldn't we as a nation be doing everything we can to get more people using active transportation? Anyway, the main reason I would love to bike in Amsterdam is because the city is full of protected bike lanes. Protected bike lanes are completely separated from car traffic by a raised divider, trees, poles, etc. You can see Amsterdam's protected bike lanes in action in the video below.
Cool, huh? Nashville is trying to improve its bike infrastructure, but I can't even imagine riding in a city where cyclists are so well taken care of. Maybe if more U.S. cities had cycling infrastructure like this, more people would ride bikes!