About six months ago, I made my first batch of homemade soap. After a family friend let us try some of her homemade soap, I decided that I wanted to try to make my own. And then I was on a mission. I watched youtube videos, tried to read everything the internet had to say about homemade soap, and I finally ordered a book for beginner soap makers. After a lot of reading and research, I settled on a recipe, gathered all the ingredients and equipment I needed, and mixed up a batch of oatmeal, milk, and honey soap with sweet orange oil to add fragrance. After cutting and curing the soap for four weeks, I took a bar into the shower and came out a new woman. Okay, so maybe it wasn't as dramatic as that, but I showered with soap that I made with my own hands with ingredients I chose personally, a soap that lathered beautifully, smelled delicious, and made my skin look and feel healthy and nourished. It was an amazing feeling, and six months later I'm still making soap. I've come a long way since my first batch. These days, I'm trying my hand at artisan soaps that are functional, good for my skin and pretty. I thought I would share some of my more recent creations.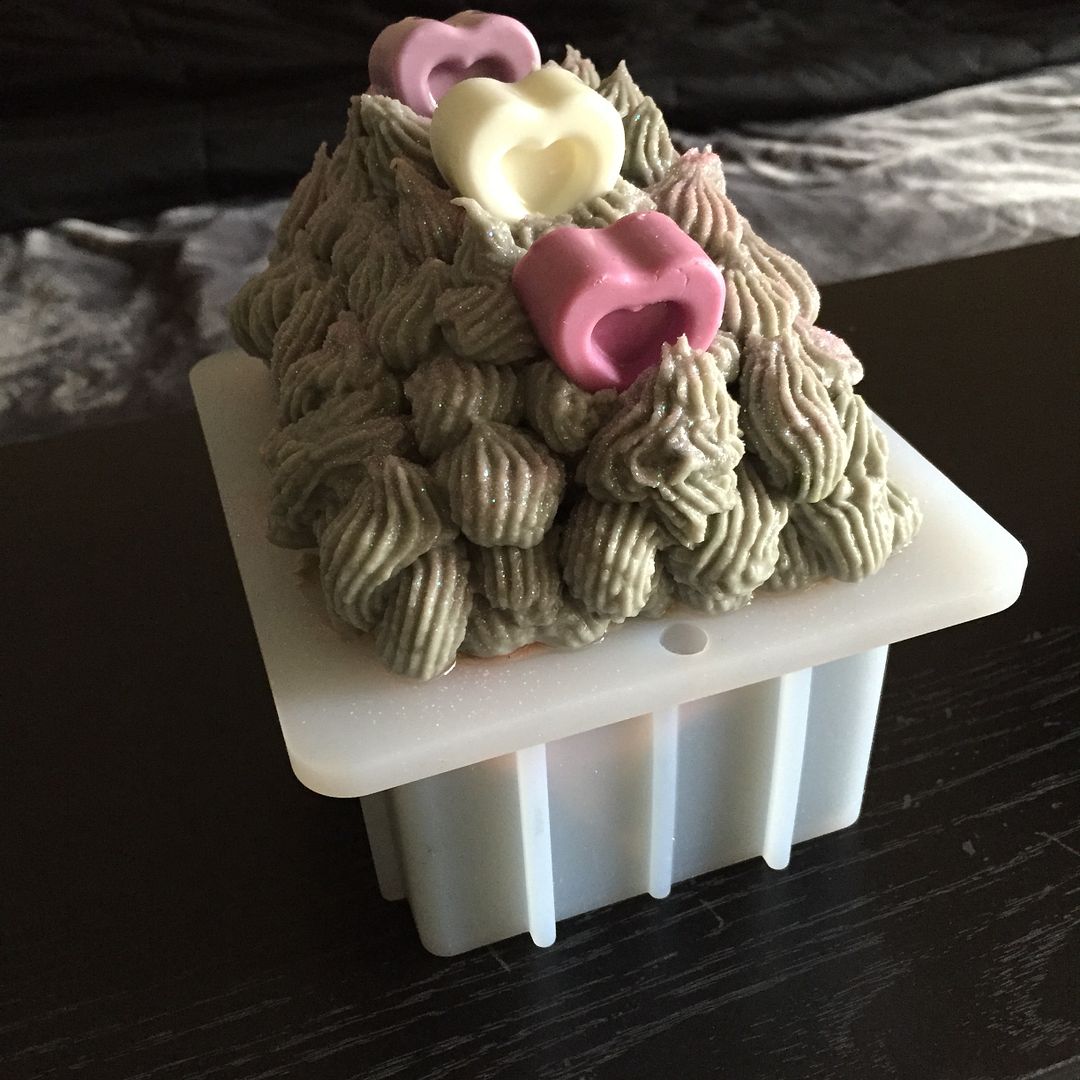 Soap with pink sugar fragrance oil in a mold
I had a sample of a girly fragrance oil called Pink Sugar from Nature's Garden Candles that I wanted to try, and I was determined to learn how to pipe the tops of my soap with a pastry bag and tip. At first, raw soap is soft and ranges in consistency from liquid to thick mashed potatoes depending on what you used in your recipe. When you are done mixing it up, you put the raw soap into a mold and give it time to harden. This could take anywhere from a few hours to a few days. Once the soap has hardened, you un-mold it and cut it into bars.
If you have used colorants in your soap, cutting the bars is like opening a present. You can use multiple colors in a bath and use the colors to create swirls and other patterns. With this soap, I was going for a simple dark gray and pale pink swirl with a light gray piped top and purple heart embeds. I was really happy when I cut the bars and saw how the swirl pattern came out.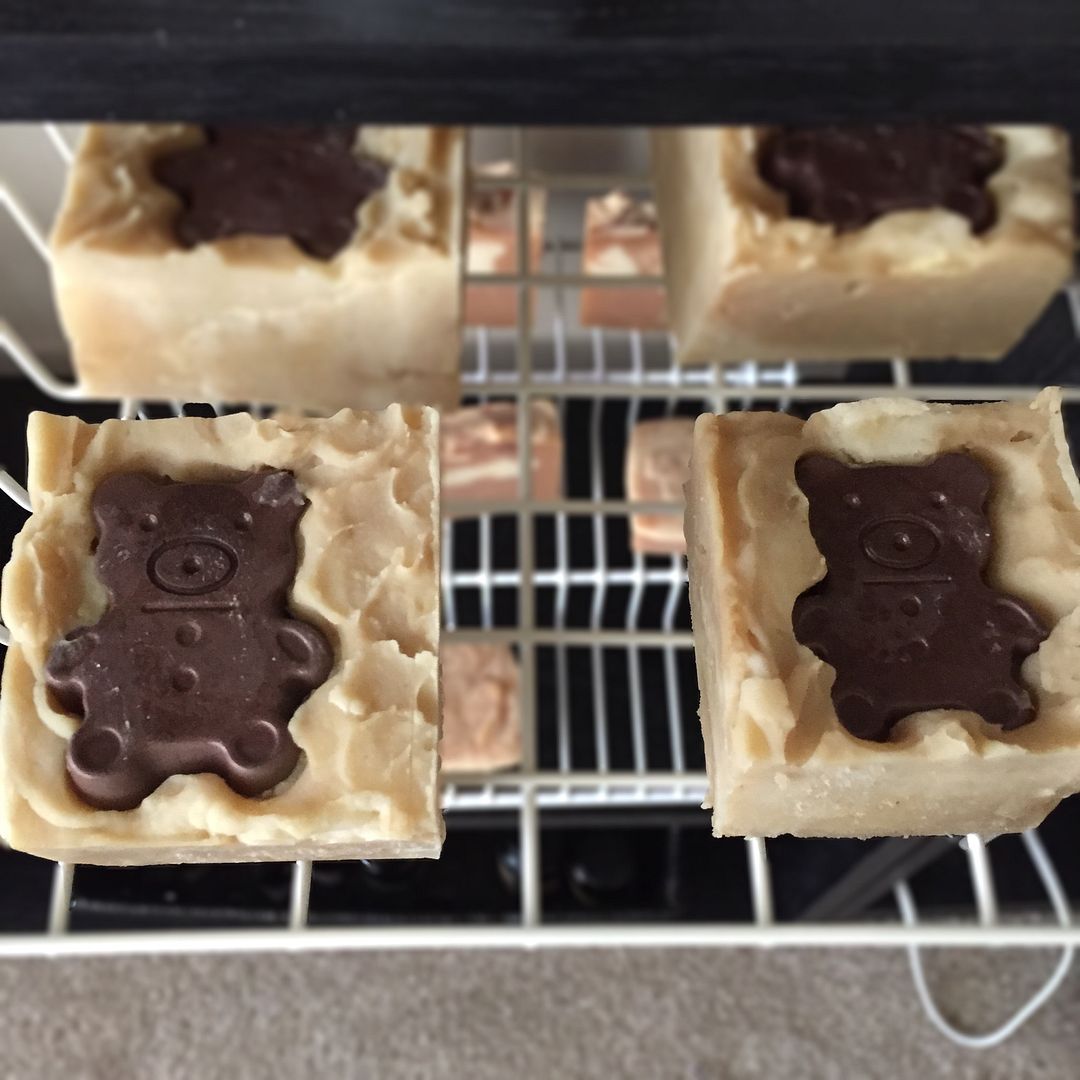 Another of my recent projects was a child/toddler soap for my cousins' children. I found a fragrance oil that I thought would be great in a children's soap. I used a gentle blend of oils and left the base of the soap uncolored. I pressed teddy bear shaped soap embeds in the top of the base soap while it was still soft and left it in a mold to harden overnight. The picture above was taken after I cut the soap and put it on a rack to cure.
Finally, I made a coffee soap with a Snickerdoodle Latte fragrance oil. There is a line of real coffee grounds between the two layers of soap. They should be great for exfoliation and caffeine is supposedly good for cellulite. I also dusted the top layer of soap with cinnamon so that the soap would look like a cup of coffee with foam on top.
Have you ever tried homemade skincare products? What did you think?